How Social Distancing Affected Our Relationship With Beauty
June 19, 2020
For the past three months, the Makeup.com editors have been working from home and practicing social distancing in response to the COVID-19 pandemic. It may not surprise you to learn that before making these lifestyle changes, we all had pretty lengthy beauty regimens and loved experimenting with new products and looks on the daily. But as you can imagine, spending the majority of our spring days indoors has inspired some changes, both in routine and mindset. Read on for the beauty lessons we learned during the past 90 days.
Sarah, Senior Editor
Before I started working from home and social distancing, I never really felt comfortable leaving the house or being seen by anyone but my closest friends with a bare face. I always wore mascara, BB cream and blush and/or bronzer at the very least and never wore my hair up. At first I felt exposed without it, but now I don't even think about it. While I'm not swearing off makeup, it feels good to make progress in shedding the insecurity.
Alanna, Associate Editor
Being at home these past couple of months has taught me to play around with more of my makeup collection. Pre-social distancing, I religiously wore the same liner and lip almost every day (with the occasional color switch up), but as I've had more time in the morning to do my routine, I've started to reach for bolder products, like hot pink eyeshadow and orange blush. I've learned to venture outside of my comfort zone and actually use all of the colorful products in my stash!
Genesis, Assistant Editor
My skin has completely changed since we started social distancing. I went from having glowing, smooth and radiant skin to having a dry, lackluster and an uneven texture. It made me feel really insecure and frustrated because it seemed like no matter what products I used, I wasn't seeing a difference. Recently, instead of fighting the large pores and blemishes with every chemical exfoliant and pimple patch I could find, I just gave in and committed to a mental shift. I told myself to embrace the texture, embrace the changes and be kinder to myself when I look in the mirror. Funny enough, once I stopped stressing about my skin, I actually began to see small differences happen. While I'm still on the hunt for products that can help target my concerns, I'm not doing it out of a place of necessity or anxiety anymore, which feels really good.
Jillian, Senior Social Media Editor
Pre-social distancing, I had a really busy lifestyle. Between my job, my social life and my love of working out, I was constantly running around, meaning I fell into pretty stagnant routines with my skin care and makeup. What once was a fun hobby of mine — testing lipsticks and moisturizers is self care, you guys — turned into an afterthought. Since I've been staying home, though, I've found the fun again in trying new products. Sure, most of the time I'm makeup-less on Zoom, but on the days when I do wear makeup or actually do my full skin-care routine, I get so much more excited and motivated to try a bold lip or fun mask. Once I'm out again and jumping from work to events to spin to happy hour, I want to keep this momentum going.
Samantha, Assistant Editor
I'm always trying makeup and skin-care products. At any point in time, there's at least a handful of new products in my beauty routine — I'm always switching it up. But with my "things to try" stash stowed away in another state (I've been living with my parents during the pandemic), I've been using the same routine day in and day out, and my skin is absolutely loving it. It's shown me that the key to a great routine and a good skin day truly is consistency. So while I'll never, ever stop trying new beauty products, my new plan of attack is to try just one at a time so my skin doesn't freak out.
Read more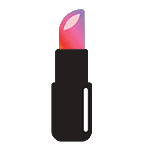 Back to top