6 Beauty Tips We Learned From the Moms in Our Lives
May 05, 2023
We all know we couldn't do much without the moms in our lives — especially when it comes to the beauty tips and tricks we've acquired throughout the years. From the first product she ever bought you to the makeup lessons she passed down to you, every memory is special.
In honor of Mother's Day, our editors rounded up the best-kept beauty secrets, hacks and rules they learned from their moms. You probably won't be surprised to find out that many of us still swear by them each and every day.
Blend Your Foundation Down Your Neck! — Dawn, Executive Director
My mom was like the jawline police — always rubbing my face whenever my foundation stopped at my chin and didn't blend with my neck. Now, I think about it constantly. Even if I know my foundation was perfect when I left the house, I find myself neurotically blending throughout the day. Thanks, Mom!
Find Your Signature Scent (or Two!) — Victoria, Content Director
I have such lovely memories of wandering around department stores' fragrance counters with my mom — we always stopped for a spritz of
Ralph Lauren Romance
and sampled new arrivals. Our shopping trips made me fall in love with the concept of having one or two signature scents and gave me an appreciation for the fragrance category as a whole. Right now, I'm loving
Lancôme La Vie Est Belle
— a classic scent that holds notes of patchouli, iris and vanilla.
Prioritize Skincare — Jordan, Associate Editor
My mother has always kept her makeup minimal and natural (a trait I've definitely inherited from her), but she has loved skincare and skincare products for as long as I can remember. When I was growing up, her bathroom was a magical land perfumed with the scents of her extensive collection of creams and lotions. It's no surprise that her biggest beauty advice is to start prioritizing skincare at a young age. Since I entered my 20s, she has sung the praises of using retinol to address early signs of aging. But the silky, deliciously-fragranced face and body creams are what I remember most from my childhood — plus, she always had the softest skin! The
IT Cosmetics Confidence in a Cream Anti-Aging Hydrating Moisturizer
is a face cream you and your mother will both love!
Never Forget Your Eyeliner — Alanna, Managing Editor
As a child, whenever I drew my mom when I colored, I would give her two distinctive features: big hoops (because she always wears hoop earrings!) and a lot of eyeliner. My mom loves wearing a smoked-out line on her bottom lash line, either in deep gray or teal blue, and as I grew older, I always aspired to wear eyeliner just like she does. This seriously stuck with me, and now I don't go a day without an eye pencil in hand.
Less Is More — Ariel, Editor
My mom has always been a minimalist when it comes to her beauty routine. While I was dousing my hair in bleach and dyeing it candy colors by the time I was 13, she didn't get highlights until she reached her 30s. We may be opposites in terms of our willingness to experiment with beauty, but as I've gotten older, I've learned to love her "less is more" approach. In fact, I recently converted to using brown mascara instead of black — something my mom
begged
me to do when I first started wearing makeup. It turns out she was right — the softer shade makes my blue eyes pop without overpowering my features. Mom knows best, despite my reluctance to admit it!
A Look Isn't Complete Without Lipstick — Kat, Social Media Editor
I can remember sitting on my parents' vanity as my mom applied lipstick before a night out. It was always the final step of her routine and I always took it as lipstick completing every look. Now, I find myself packing several lip options in my purse before I go out. I really don't feel like I finished my makeup without adding something to my lips.
Read more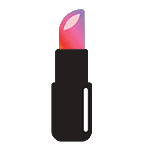 Back to top