6 Sunscreens That Smell SO Good and Effectively Shield Your Skin
June 24, 2022
If you're a religious SPF wearer (ahem, you should be!), you'll know that all-too-familiar smell of sunscreen. Some love it, some hate it — but if you find yourself in the latter group, we have good news for you. There are a ton of sunscreen and SPF products out there that have sweet, yummy-smelling fragrances and scents incorporated into their formulas, and we're sharing the very best, according to our editors.
Best Sunscreen With a Floral Scent
This peony-scented SPF moisturizer is a must-try if you want protection and a little fragrance. It's non-greasy, absorbs into the skin with ease and will add a soft, alluring scent to your skin.
Best Sunscreen With a Fresh Scent
For a sunscreen that will help brighten your skin
and
your mood, try this option from Vichy. It has light floral notes that are fresh and clean.The best part is that the scented formula is also allergy tested.
Best Sunscreen With a Tropical Scent
With notes of banana, coconut and aloe, this super soothing sunscreen smells just as good as it feels when you apply it on the skin. It contains niacinamide and vitamin E,, and will leave your skin feeling soft, nourished, and of course, fragrant.
Best Sunscreen With a Fruity Scent
Sweet and fragrant, this sunscreen is just as yummy as a juicy watermelon. According to the brand, watermelon helps brighten and hydrate the skin
and
gives you a long-lasting fresh, fruity scent.
Best Sunscreen With a Beachy Scent
Fruity yet subtle, this coconut and pineapple sunscreen will transport you to the nearest beach no matter where you are. It has SPF 30 protection, and the pineapple-coconut scent is both addicting and soft.
Best Sunscreen With a Warm Scent
You can add warm vanilla to your sunscreen fragrance repertoire with this sunscreen oil. It smells of salted caramel, pistachio and vanilla and protects the skin with SPF 30.
Read more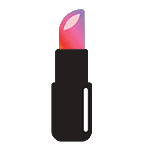 Back to top