6 Vanity Mirrors You'll Want to Add to Cart ASAP
March 18, 2021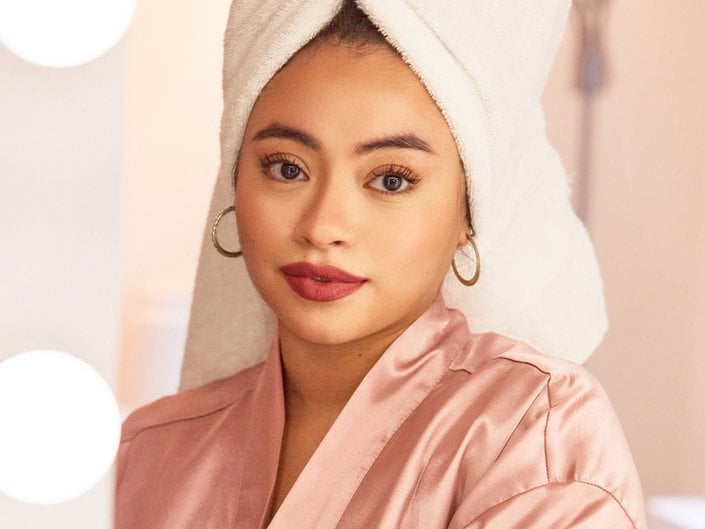 Doing your makeup in the dim lighting of a bathroom can be totally uninspiring. It can also lead to mismatched foundation or unblended eyeshadow (no thanks!). If these circumstances feel all too familiar to you, it might be time to upgrade your vanity with a good makeup mirror. Whether you're on the hunt for a mounted mirror or one you can take with you on the go, we've rounded up the best mirrors with great lighting to ensure a precise makeup application every time.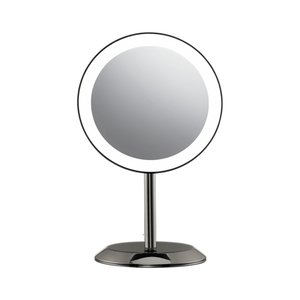 1 / 6
Conair Black Chrome 5x LED Mirror
Another stylish option is the Conair Black Chrome LED Mirror. It has LED Lifetime Lighting (meaning you'll never have to change the battery) and a 5x magnification mirror. It's especially useful for anyone who wants to apply makeup up close for a truly flawless finish.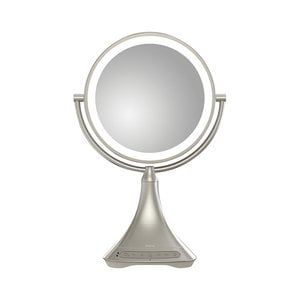 2 / 6
iHome 9" Double Sided Vanity Mirror with Bluetooth
With one side offering a normal look at your makeup and the other giving a 7x magnified view, the iHome vanity mirror is great for both applying makeup and for more detailed work like plucking your brows. It's bluetooth-enabled and includes a speakerphone and aux-in-jack, so you can multitask while you experiment with new looks.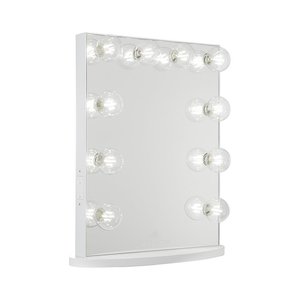 3 / 6
Impressions Vanity Hollywood Glow Lite Vanity Mirror
If you have a little more space, we recommend taking this mirror for a spin. The wooden base is detachable so you can mount it to a wall or keep it as a freestanding mirror. It also features charging outlets, a dimmer and LED vanity lights that replicate daylight.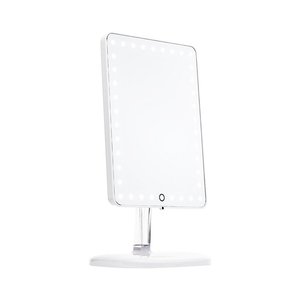 4 / 6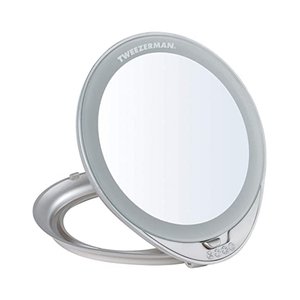 5 / 6
Tweezerman Adjustable Lighted Mirror
Great for doing your makeup on the go, this adjustable mirror fits into the palm of your hand and has three different light settings — warm-toned evening light, cool-toned bright indoor light and natural daylight — so you can anticipate how you'll look in any situation. The mirror also has a mini stand, so you can prop it up anywhere.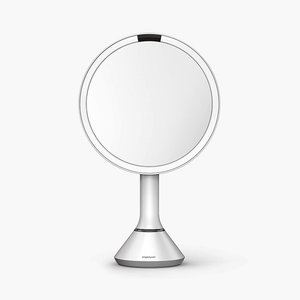 6 / 6
Simplehuman 8" Round Sensor Mirror with Touch-Control Brightness
A fan-favorite and editor-approved pick, the Simplehuman mirror is beloved for its bright lighting and HD glass. The mirror allows you to see the subtle variations in your makeup colors, meaning you'll never walk outside looking unblended ever again. The magnified mirror can take some getting used to (you can see every mark and pore), but once you adjust, your makeup routine will never be the same.
Read more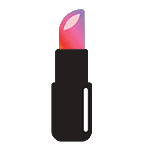 Back to top