7 Zodiac-Inspired Beauty Products You Need — Because It's Basically Written in the Stars
December 14, 2018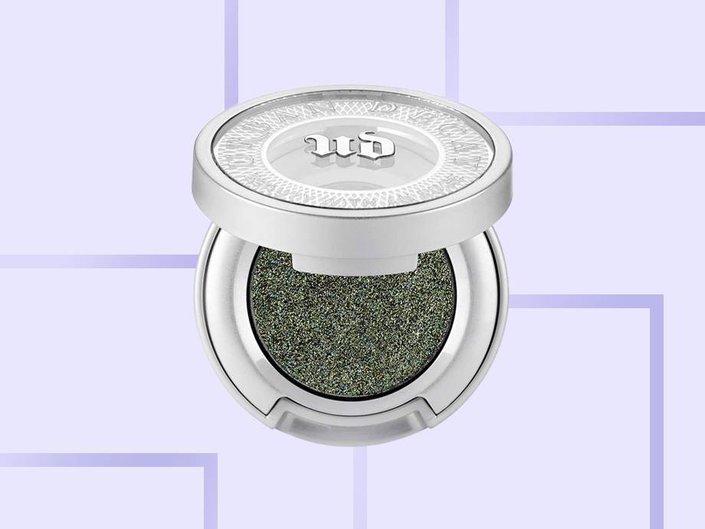 On the heels of two major retrogrades, it might be difficult to look at the stars with favor at the moment — Venus and Mercury were rough for most of us. But now that they're out the way, and we're heading into a new year, it's the perfect time to pick up a few star-inspired beauty buys to add to your stash. We've rounded up our favorites ahead — from the perfume oils customized to fit your sign to the elements-inspired palette taking over the 'gram.
Peep our picks ahead: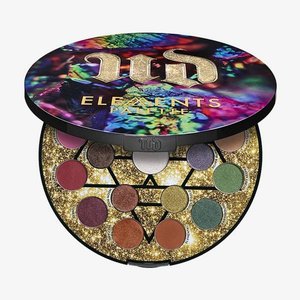 1 / 7
Urban Decay Elements Eyeshadow Palette
Just like the signs correspond with the earth's major elements, so does the Elements Eyeshadow Palette you've seen all over the 'gram. The colors orbit around Luna, a pearlescent transformer shade that anchors 19 brand new shades with the same Vice formulation you know and love.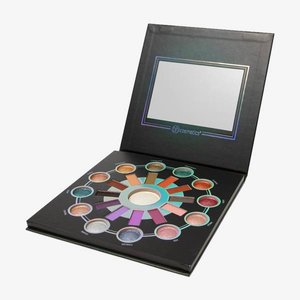 2 / 7
BH Cosmetics Zodiac 25 Color Eyeshadow & Highlighter Palette
With a luminous baked highlighter at its center, the BH Cosmetics palette is a shimmery reminder that good things come in eyeshadow-shaped packages. This 25 color palette includes 12 shimmers (one for each sign) and a corresponding hue so you can create any eye look your heart desires.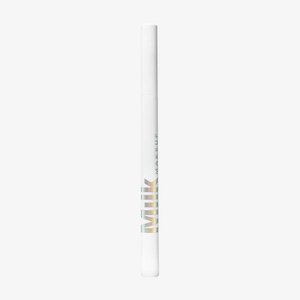 3 / 7
If you want to rock your sign on your sleeve (or artfully placed on your cheek), give these tattoo stamps from Milk Makeup a spin. They're water-resistant, transfer proof and a playful accessory to any makeup look.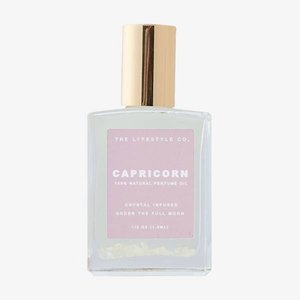 4 / 7
What does a Taurus smell like? According to the Lyfestyle Co, rosemary grapefruit, island hibiscus and cedar leather. Virgo, on the other hand, smells like sunset white amber. And Leo is a bright mix of the two. With 12 formulations you can mix and match (try mixing your sun and rising sign together), you can create a scent that's perfectly suited to you.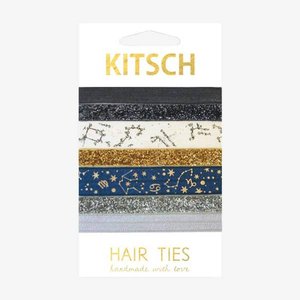 5 / 7
If you're a big fan of crease-free hair ties, these astrology themed hair ties from Kitsch will be a welcome add to your collection. For $8 you'll receive seven celestial-themed ties, including a navy blue with gold constellations and two metallic shades that will sparkle all night long.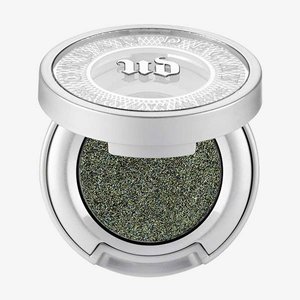 6 / 7
Urban Decay Moondust Eyeshadow in Zodiac
For a sparkly shimmer shadow that feels luxe and is best applied with your fingers look no further than Moondust — one of Urban Decay's signature shadow formulations that feels like a cream but goes on like a smooth, buttery powder. We recommend Zodiac, a smoky black duotone hue with blue green shift and 3D sparkle.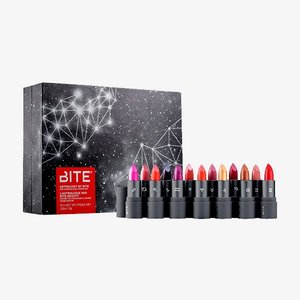 7 / 7
Bite Beauty Astrology by Bite Mini Amuse Bouche Lipstick Set
Bite Beauty has been releasing full sized zodiac-inspired shades that are so limited, that once the sun leaves that sign, the lippies disappear. If you missed it the first time around, don't fret — they're releasing the full collection as minis in time for the holiday season. It will feature all 12 signs in their award-winning Amuse Bouche formula.
Read more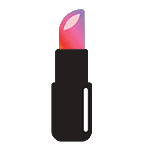 Back to top