7 Beauty Products College Students Can't Live Without
October 30, 2018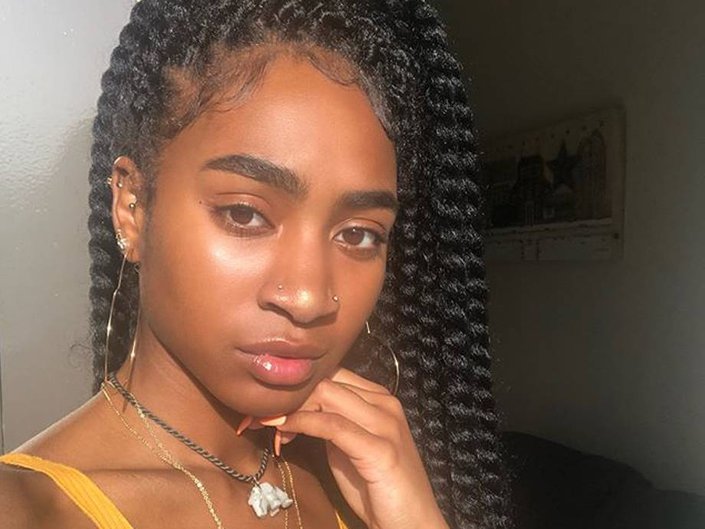 When choosing between a night out with your friends and buying your favorite foundation is a struggle, you tend to get pickier about the beauty products you add to your routine. Such is often the case with college students, who have become the quintessential depiction of #thestruggle. And whether they're actually perpetually broke or just have good taste in makeup products, we've tapped seven college girls and asked them which beauty products they can't live without.
Peep their picks ahead: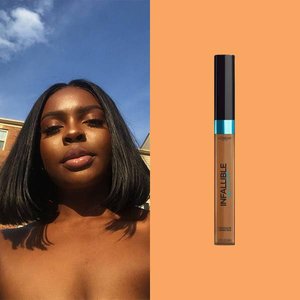 1 / 7
Sarayah Moxley, Senior
As I've gotten more comfortable with my skin I've found myself reaching for products that feel minimal but have a heavy impact. Face products that look like skin but last all day are one in a million and L'Oréal Infallible Pro Glow Concealer in Cocoa is that one. It's lightweight and fresh but provides great coverage that manages to get better over the course of my day.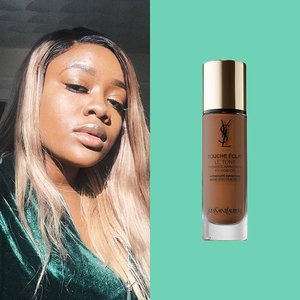 2 / 7
Coco Salako, Junior
At this time of the year, my skin tends to get drier than usual and a little dull, so I have to be careful with what foundation I wear. The YSL Touche Eclat Foundation in the shade B80 gives my face radiance while creating natural, flawless medium coverage that covers my hyperpigmentation. I love that it has vitamin E, which helps to add moisture to my skin and SPF to protect my skin from getting damaged by the sun's rays.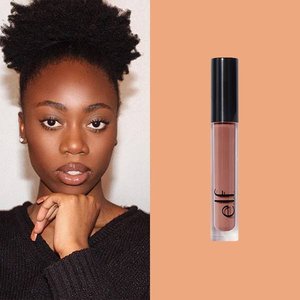 3 / 7
Ijeoma Okafor, Junior
My favorite beauty product at the moment would have to be e.l.f. Lip Plumping Gloss in Mocha Twist. It's enriched with vitamin E and the perfect fall color. Not only does it give my lips a high shine, it also keeps them moisturized and soft for hours.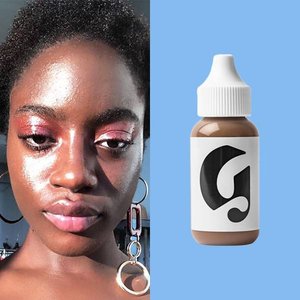 4 / 7
Magdélene Barjolo, Sophomore
As a busy college student and freelance model I find it hard to sit and put on a full face of makeup. I often find myself reaching for my Glossier Perfecting Skin Tint in Rich. I love that it projects my natural beauty and gives me a little boost to start my day. I have oily skin, and the product doesn't leave me looking greasy at all; it gives me a natural glow and leaves my skin dewy and vibrant. I also love this product because it's very easy to put on — you can use a brush, beauty blender, or even your hands.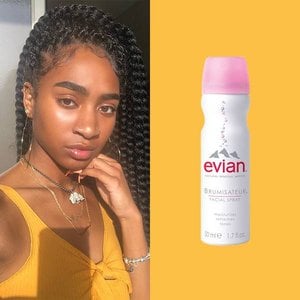 5 / 7
Anjie Best, Graduate Student
I can't live without my Evian Mineral Water Facial Spray! I keep a million of them in my bag and around my apartment because I use it for everything. I use it to prep my face, moisturize, make my highlight poppin', to blend my concealer, cool off during the summer — I'm obsessed.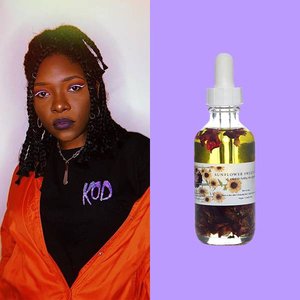 6 / 7
Anisha J, Junior
My favorite beauty product at the moment is the Ayele & Co. Sunflower Sweets Serum. It's the only product I use every day and makes my skin so smooth. It really absorbs into my skin and keeps me glowing all day.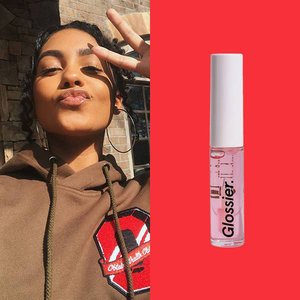 7 / 7
Jasmine Luck, Senior
I love the Glossier Lip Gloss in Clear! It has the super glossy look that I love, but isn't too sticky like a lot of other glosses. I never leave home without it.
Read more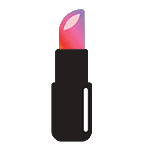 Back to top