I Wore the Dermablend CC Cream All Day — Here's How It Held Up
May 11, 2021
With blemish-prone, oily skin, I'm a CC cream lover through and through. Let me explain: I like tinted moisturizers, but sometimes they don't give me enough coverage. And while foundations are great, I'm not a fan of how heavy some formulas can feel. CC creams, in my opinion, hit a sweet spot — they correct discoloration and hide blemishes while still being lightweight on the skin. It goes without saying that when Dermablend dropped the new Continuous Correction CC Cream SPF 50+, I couldn't wait to give it a try. Here, I'm sharing my honest thoughts on the CC cream and how it lasted on my skin throughout a full day of wear. Spoiler alert: I'm obsessed.
8:30 AM
I had recently finished my go-to CC cream, so this product arrived at just the right time. Before starting my makeup for the day, I swatched some of the product onto my hand and I was blown away with the silky consistency. With that in mind, I applied the CC cream onto my face with a foundation brush, buffing as I went to make sure that it was evenly distributed across my face. Almost immediately, I was impressed by how well my inflamed breakouts and post-acne hyperpigmentation were completely camouflaged. The non-comedogenic formula, which is infused with skin-nourishing ingredients including niacinamide, vitamin E and caffeine, is surprisingly lightweight. What's more, the CC cream includes broad-spectrum SPF 50 to protect the skin from the sun's damaging UVA and UVB rays. A trifecta product that can cover, correct and protect me on the daily? Say no more. For some dimension, I added a bit of blush and bronzer to my healthy, radiant-looking complexion before logging onto my computer for work.
12:30 PM
As I went about my day, I was shocked every time I saw myself in a video call — my skin was still looking flawless several hours later. Usually at this point in the day, I have to reach for blotting papers or a setting powder to refresh my look, but to my surprise, the CC cream kept my skin looking gorg without any touch-ups needed.
6:30 PM
I couldn't wait for the end of the day to see just how well this CC cream held up. Between hours of video calls and running a few errands with a mask on, I was sure that it would melt right off. But, I'm happy to report that 10 hours later, the CC cream didn't budge.
The Dermablend Continuous Correction CC Cream gave me a color-correcting, flawless finish that lasted all day plus SPF 50 sun protection. It doesn't get much better than that! You can bet I'll be adding this CC cream to my makeup routine this summer.
Read more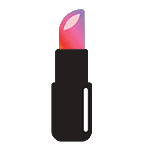 Back to top