7 Beauty Podcasts Our Editors Are Loving Right Now
April 30, 2020
As beauty and makeup lovers, we believe you can never be surrounded by too much beauty content. We love scrolling Instagram for snapshots of upcoming beauty trends, looking on TikTok for mini tutorials and hilarious makeup challenges, and listening to beauty podcasts because they're a fun way to learn about the ins and outs of the industry while multitasking — like cleaning your room or practicing a fun makeup look because, what else would we be doing?
With the help from some of the most knowledgeable experts, like dermatologists, long-time beauty editors, founders from your favorite brands and more, each podcast has a different vibe and a wealth of information for every type of beauty lover. And it's usually served up with a side of witty humor and relatability. Whether you're in the mood for a confidence booster or a deep dive into buzzy ingredients, you're sure to find a beauty podcast that's right for you. Ahead, find a few of our current favorites.
Add this award-winning podcast to your library and listen to co-hosts, friends and beauty editors Jessica Matlin and Jennifer Goldstein give you the latest information about all things beauty. Each week this dynamic duo interviews some of the most talked about beauty aficionados. From A-list celebrities and influencers to makeup artists, you can get the scoop on upcoming newness and expert advice, with a dose of lighthearted fun all in the comfort of your own home.
Pair your morning cup of coffee with The Morning Toast for a breakfast filled with unfiltered banter between two hilarious sisters. Tune in everyday to hear a range of topics, including the truth behind showing up to work with no makeup and more vulnerable topics like how to deal with insecurities and beauty standards. Each episode is relatable, hilarious and everything you need to start your day off on the right foot.
Every single Wednesday, long-time beauty editors Jill Dunn and Carlene Higgins sit together to discuss important moments in beauty. Uncover how some of your favorite products are made, inspirational stories from your favorite brand founders and product reviews across skin care, makeup and hair.
West coast beauty reporter Kirbie Johnson and editor Sara Tan give their perspective on all things makeup, skin care and wellness with a sprinkle of pop culture. Featuring celebrities and industry experts as guests, you'll learn all about the ins and outs of beauty products, treatments and trends.
Whenever you need a boost of confidence or gentle reminder that beauty is more than skin deep, Rose Gallagher and her guests never disappoint. This podcast shares heartwarming and meaningful conversations with inspirational people in the industry. Listen to episodes featuring popular brands, like IT Cosmetics and Lancôme.
Beauty editor and broadcaster Nicola Bonn isn't afraid to have an open and honest conversation surrounding beauty, even if it isn't the most popular opinion. She takes an honest look on the latest trends, products and topics with the help from experts, celebrities and influencers. Each episode feels like a candid conversation with one of your BFFs.
Get all of your most pressing beauty questions answered by cosmetic chemists Valerie George and Perry Romanowski. From figuring out whether men's antiperspirant is better than women's, the truth behind lash lifts and whether or not you should try henna hair color, these gal pals have got you covered.
Read more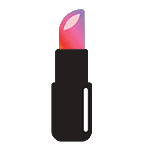 Back to top