L'Oréal Paris Self-Tanning Water Mist Helped Me Kiss My Dull, Dry Skin Goodbye
January 26, 2022
When the temperature drops and dry patches start to spring up on my complexion, I need all the skincare saviors I can get my hands on. Hefty moisturizers, hydrating serums and even a facial self-tanner with the right ingredients can be game-changing. That's why when L'Oréal Paris dropped their new Self-Tanning Facial Water Mist with coconut water and vitamin E, I was stoked to put it to the test against my dull, parched complexion.
My Experience Using the L'Oréal Paris Self-Tanning Facial Water Mist
The first thing about this formula that I find extremely unique is that it's a mist — which makes it stand out amongst other facial tanners. Most come in serum form, with a dropper, that allows you to mix as many drops as you please into your facial moisturizer. This tanner can be applied two ways: Spraying the formula onto a cotton pad and swiping it all over your face or holding the bottle 8 to 10 inches away from your face and neck to mist.
For my first try, I soaked a cotton pad in three to four mists of the sweet-scented formula (it smells just like a tropical vacation), and swiped it all over my face, making sure to hit all my dry areas around my nose and cheeks. I love how easily it absorbs into my skin and doesn't leave a sticky residue or film. So far so good. I applied the rest of my skincare, including SPF and my makeup to see how it stacked up against products in my normal skincare routine.
Within a few hours, and definitely by the next day, I noticed my complexion was bronzy, sun-kissed and totally streak-free. The tint also did not appear too yellow or orange on my skin, and instead settled into a nice glow that evened out my skin tone.
While some self-tanning products are notorious for enhancing dry patches but never really delivering, this vitamin E-infused mist lived up to the hype. It helped keep my skin moisturized throughout the day; I barely noticed my dry patches. The bronzing effect lasted for roughly two days but the mist makes it so easy to reapply.
If you're looking to give your skin a glow up this winter, I recommend incorporating this mist into your routine. It's mess-free, nourishing and will give you the healthy glow your complexion deserves all year round!
Read more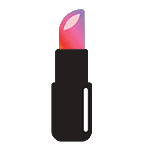 Back to top