After 2+ Years of Virtual Work, These Are the Makeup Products Our Editors Rely on for Video Calls
July 18, 2022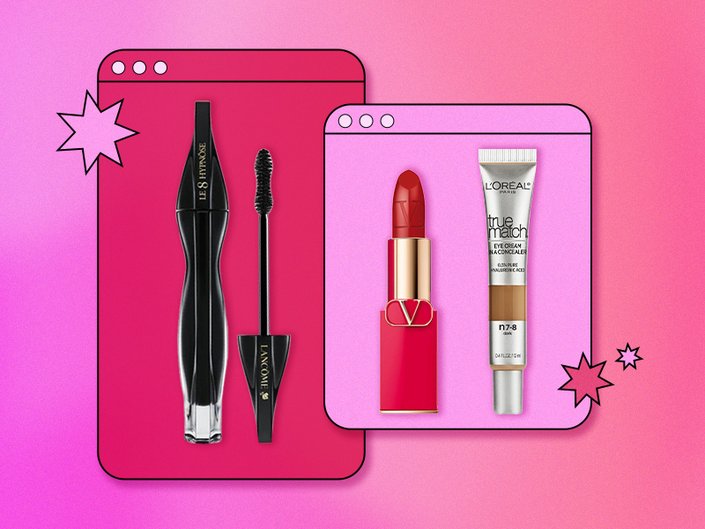 After more than two years of working remotely, our editors have come to rely on certain holy grail cosmetics that are infallible for virtual meetings. From an affordable volumizing mascara that never smudges to a lightweight foundation that also packs ample sun protection, these are the products that Makeup.com's editors can't live without for our video calls.
Victoria, Content Director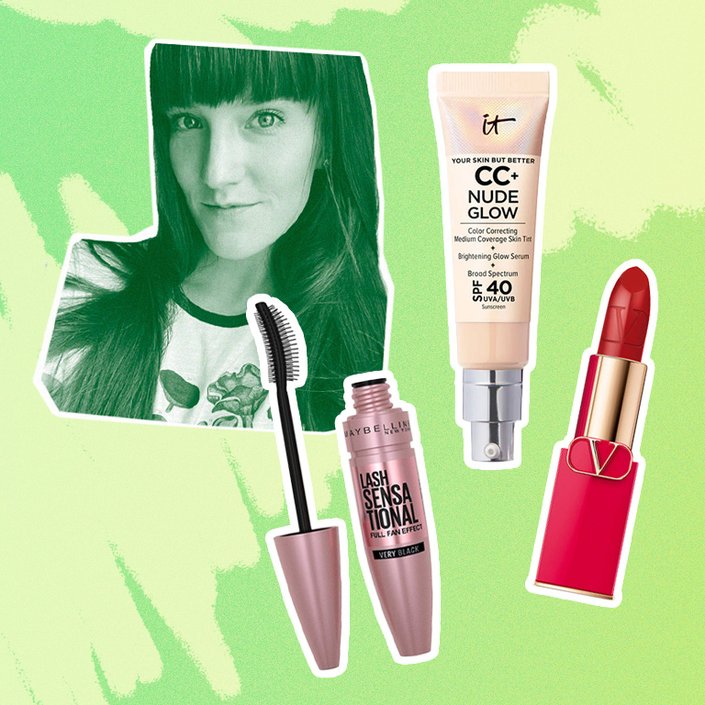 If I only had time to apply one product before a virtual meeting, it would be mascara. And after working from home for over two years, I can tell you that the Maybelline Lash Sensational Mascara is a no-fail choice in that scenario. I can count on the formula to create a fanned-out, separated and lengthened look that's also totally free of clumps. In only a few swipes, I look wide-awake and feel confident to tackle my to-do list.
I took a very long break from lipstick during the pandemic, but I'm happy to report that I'm fully embracing the product category once again — thanks in part to the Rosso Valentino Refillable Lipstick. It's a virtual meeting must-have in my book. The creamy formula packs a huge punch of color while still feeling super comfy on my lips.
This product is the secret to a wow-worthy glow in less than five minutes. No joke. I can't help but stare at my skin through the computer screen when I'm wearing it. It's lightweight, effectively evens out my skin tone, hides my redness and keeps my skin protected thanks to the addition of SPF 40. (Yes, you should wear sunscreen even when you're inside…)
Alanna, Assistant Managing Editor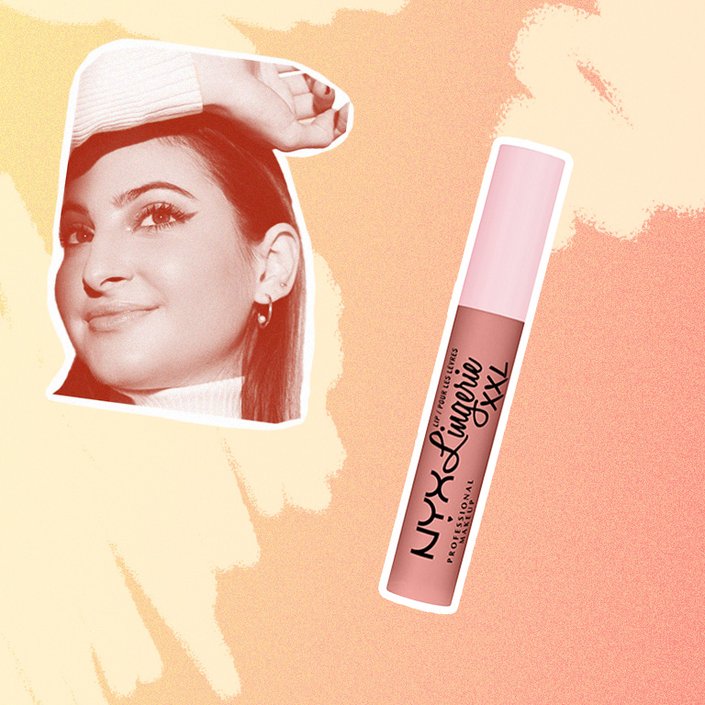 A little lipstick makes me look alive when I'm about to join a Zoom meeting — and this XXL formula is my favorite. It's long-lasting, so I don't need to worry about reapplying it throughout the day, and comes in over a dozen shades, so I can pick a hue as I please no matter what my mood is for the day.
If there's one thing I will always apply before a virtual meeting, it's mascara. It's the one product that's guaranteed to make me look more awake in seconds, so I can literally swipe it on as I'm waiting to be let into the Zoom meeting. This formula is ultra volumizing and infused with ingredients like shea butter and amino acids, leaving my lashes feeling soft and looking fanned-out.
If I have a little extra time before a meeting, I always throw on a bold gloss. This highly pigmented pink hue looks like I just ate a popsicle and gives my lips a mirror-like shine. If you normally skip lip gloss because you think it's too sticky, you'll love how smoothly this formula glides on.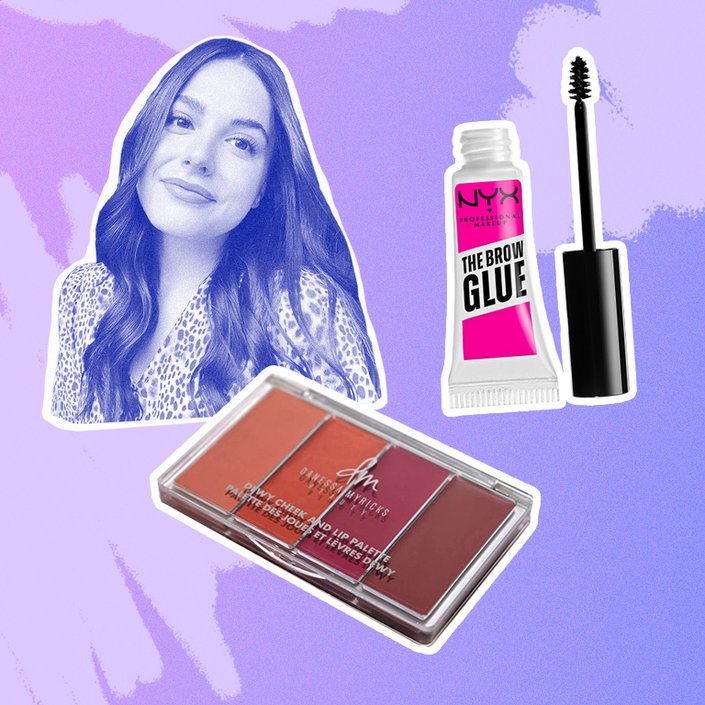 Nothing makes me feel more put together than well-groomed eyebrows. Because I have thick brow hairs, I need a brow gel that truly locks them in place all day, and I've yet to find one that performs better than this drugstore option. With just a few swipes through each brow, I'm left feeling polished and ready for meetings.
Blush is my secret weapon for looking lively on camera, and I haven't been able to put this lip and cheek palette down lately. The vibrant colors instantly give my complexion life, and I love how creamy and long-lasting the formula is. If I'm in a pinch, I can also pat a bit of the color onto my lips for a quick, monochromatic makeup look, too.
Trishna, Assistant Editor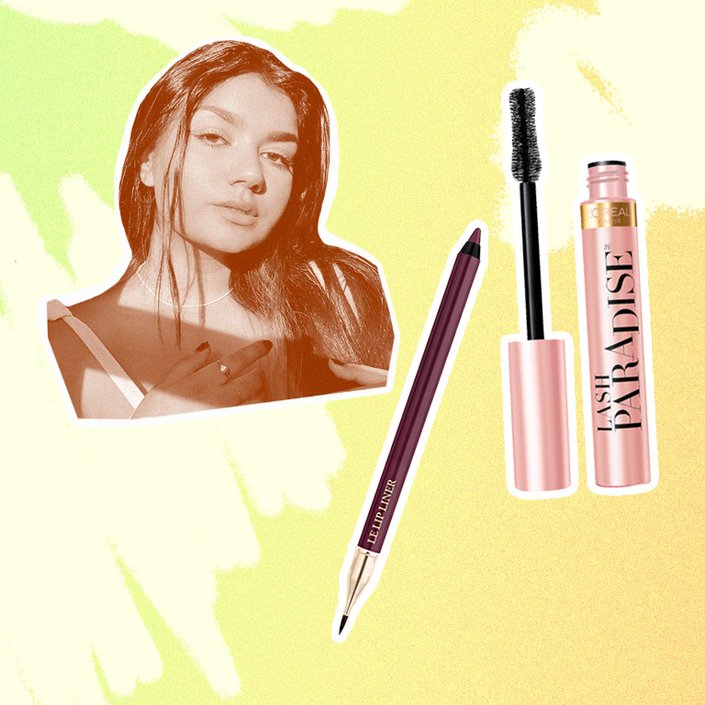 I've been an avid user of this mascara for years, and the pandemic only heightened my love for it. For those early morning Zoom calls, a quick swipe of this on my lashes is essential to make me look alert and awake, even if I'm not wearing any other makeup. It's completely smudge-proof and lasts the entire day, instantly lifting and volumizing my lashes and enhancing my eyes, on and off camera.
Le Lip Liner is essential for my WFH habits: It's smudge-proof, outlasts my morning and afternoon coffee and is ultra-lightweight — so it doesn't feel like there's any product on my lips. Depending on how pigmented I want it to look, I feather out the lip liner with the brush included on one end of the product, or opt for a precise line for a more intense look. Either way, Le Lip Liner doesn't dry out through the day and stays creamy even through the longest of virtual meetings.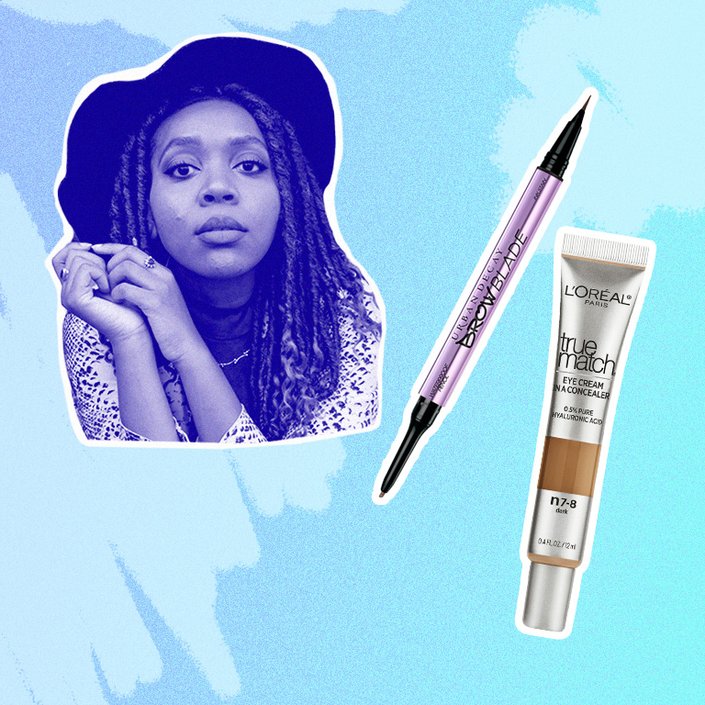 As someone with bags under their eyes, I can get a little fixated on the look of them during Zoom calls. I recently got my hands on the L'Oreal True Match Eye Cream in a Concealer, and it quickly has become my go-to for covering up imperfections. Formulated with hyaluronic acid, this concealer gives my under-eyes a boost of hydration and addresses any puffiness I may have in the morning. My under-eyes look brighter and more awake.
If you're anything like me, brows are not optional. Regardless of if I'm doing a natural look or full glam, I always ensure I give my brows a little TLC. Recently, my go-to product has been the ink stain side of the Brow Blade. With just a few quick strokes and a bit of brow gel, I'm able to fake a brow lamination. I love the way it picks up on camera without looking like I've gone overboard.
Read more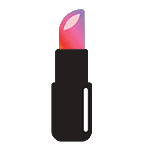 Back to top