The Makeup Products We Always Apply Before Leaving the House — No Matter What
September 16, 2020
We're all for going makeup-free — especially now that we're wearing masks outdoors — but sometimes playing up even just one feature can really be a confidence booster. For some, applying a few swipes of mascara before running out the door can make you feel pulled together and for others, drawing on a bold eyebrow can give you the determination to crush your to-do list. It's the power of makeup, people! Here, the editors of Makeup.com are sharing the one makeup product in their beauty stashes they just can't leave home without applying first.
Samantha, Assistant Editor
Won't Leave the House Without Foundation
While I'm not one to pile on a heavy foundation, I never leave the house without a bit of sheer coverage. I'm fine to leave my eyebrows and lashes natural , but I rarely go outside without evening out my complexion. My current go-to product is the Giorgio Armani Neo-Nude Foundation. It's extremely lightweight and gives my skin a major glow, yet still provides enough coverage to cover up my hyperpigmentation and acne scars.
Sarah, Senior Editor
Won't Leave the House Without Mascara
I have straight lashes so it took me a while to figure out how to get them to look fluttery and curled and then stay that way all day. Here's what I do: I curl my lashes on each eye for 30 seconds, wiggle a waterproof mascara (the L'Oréal Paris Bambi Eye Waterproof Mascara is my current fave) from base to tip and then add one or two more coats, depending on my makeup mood. Now that I've mastered this little routine, I don't feel fully "dressed" if I'm not wearing mascara.
Alanna, Associate Editor
Won't Leave the House Without Eyeliner
You know how it's impossible to feel fully presentable without brushing your hair in the morning? That's how I feel about not applying my signature winged liner. It completes my face, adds a touch of personality and most importantly, it makes me look awake! I always reach for a gel formula — like the Maybelline New York Eye Studio Gel Liner — and swipe it on every single morning no matter what I'm doing that day. I might be just running out to the grocery store, attending a meeting on video chat or lounging at home but you'll never catch me without it.
Genesis, Assistant Editor
Won't Leave the House Without Highlighter
Highlighter has to be my favorite makeup product of all time, but I don't reach for just any formula. I like highlighters that offer a lit-from-within sheen. One of my favorites is the L'Oréal Paris True Match Lumi Glotion. I like to apply it all over my face for a hydrated and radiant-looking complexion. Even if I'm wearing no other makeup, the finish of this illuminating highlighter-meets-lotion makes me feel confident and put together.
Jillian, Senior Social Media Editor
Won't Leave the House Without Brow Pomade
I have blonde eyebrows so I simply don't feel complete without a perfectly-sculpted, made-up brow look. I can deal with no foundation, I can deal with no lipstick. Heck, I can even deal with no mascara. But brow products? Non-negotiable. First, I brush them out with a spoolie to get some volume, then I meticulously fill them in with pomade. I've been using the Maybelline Tattoo Studio Brow Pomade in Light Blonde for years now, and it gets the job done every time. Does it take more than a few minutes to get my brows in perfect shape? Yes. Do I care? Absolutely not. Once my brows are snatched, I feel ready for anything.
Photos (from top): Sarah Ferguson, Samantha Holender, Genesis Rivas, Jillian Selzer, Alanna Martine Kilkeary
Read more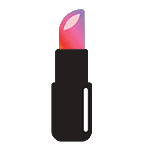 Back to top