The Maybelline Lasting Fix Banana Powder Locks in My Makeup — Even With a Face Mask On
February 04, 2021
My Review of the Maybelline New York Lasting Fix Banana Setting Powder
I've never baked my makeup and have never been one to embrace the matte makeup look, but, I wanted to really give this a fair shot, so I grabbed the Maybelline New York Fit Me Matte and Poreless Liquid Foundation and my Maybelline New York Instant Age Rewind Eraser Dark Circles Treatment Concealer and got to work.
After using a damp beauty sponge to apply my base, I grabbed a powder brush and my new banana powder. At first, the yellow color of the powder had me slightly scared, so I wiped a bit across my hand. Once dispersed, it completely blended with my skin tone. Nerves calmed, I dipped my brush into the powder and packed it on under my eyes and right below where I would place my bronzer. Then, I let it bake.
For the next five-ish minutes, I went ahead and applied my mascara, my lipstick and my eyeshadow. When enough time had passed I took a brush to dust away the remaining powder. The result? My under eyes looked bright (dark circles, who?) and the lower half of my face had a blurred, smooth finish. While it wasn't my normal, glowy look, my makeup had a soft-focus finish that gave off an airbrushed and flawless vibe. It left my complexion looking bright and radiant even though the finish was matte. I was so happy with the final result, that I ended up brushing a bit of the powder on my T-zone, too.
While I was surprised by how much I liked the matte vibe, the real test for me here was the product's staying powder. I'm happy to report that it didn't disappoint. Not only did it keep my full face of foundation in place and looking fresh, but it also was a miracle worker for preventing transfer onto my cotton face mask. Through a socially distanced hang out with friends and a trip to the grocery store, my makeup stayed put.
The following day, I decided to skip makeup, but still dusted my complexion with the powder. It provided a very subtle blur that made me feel put together even without a full face of makeup. Take it from me, the Lasting Fix Banana Powder lives up to its name. I definitely recommend giving it a try, especially if you're looking for something to lock in your makeup.
Read more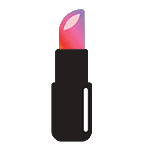 Back to top