The NYX Professional Makeup Wonder Stick Will Turn You Into a Contour Lover
July 27, 2022
Ever since I made my debut as a beauty editor in the makeup world circa 2017, I never liked the practice of contouring. The contouring craze was huge back then — and you couldn't avoid it, whether you were reading beauty magazines or watching YouTube tutorials. The practice involves using cream or powder pigments in bronze and champagne hues to sculpt the face, adding shadow on the jawline and highlight on the upper cheek bones. Together, the look would give the illusion of a more chiseled, angular face.
I disliked contouring because it always involved so many steps. You also had to pick out which shades suited each other and your skin tone best. I also disliked that the constant blending extended my makeup routine,so I quickly gave up the technique.
It wasn't until NYX Professional Makeup dropped an easy-to-use Wonder Contour Stick this past spring that I was even remotely interested in the trend again. After giving the product a try, I can safely say it changed my mind on the technique.
The interesting thing about this stick is that it takes the guesswork out of mixing and matching contour and highlight colors:each stick has a dual end with a complementary highlight and bronzer shade. The stick also has an easy-to-use application method. All you need to do is swipe on the color and blend with your fingers. No need for any brushes or extra tools.
To try out the bronzing side, I swiped the hue on my jawline, slightly angling upward toward my ear. It was very pigmented, and a little product went a long way, so all it took was one stroke. I blended it out with my fourth finger, and it seamlessly melted into my jawline, creating a shadowed finish. Next, it was time for the cream highlight; I applied the champagne shade onto my upper cheekbone and tapped it in with my fingers once again. On top of blending seamlessly, the color lasted all day, and I looked dewy not only in real life but even on my Zoom calls!
My favorite part about this stick is that it creates a totally one-and-done situation. There's no deciding what bronzing and highlighting shades you need to use, and there are no excess sponges, brushes or tools required.Instead, it makes contouring totally simple —and it didn't add much time to my typical routine either.
As someone who has disliked the trend for years, I'm excited to say that this product truly changed my mind on contouring for the better.
Photos: Alanna Martine Kilkeary
Read more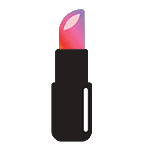 Back to top