5 Smart Mirrors to Upgrade Your Makeup Application
September 25, 2018
Whether you're a bonafide makeup junkie or just starting out, there's something we all have in common — we need a mirror to beat our face. And while you could settle for one that lights up and gets the job done, why not go all out and pick up a mirror specially designed to help you get the best results? Whether that means a vanity that plays music so you can get in the right mood or a mirror that assesses the moisture levels in your skin, there are quite a few options that will give your daily makeup routine a little boost.
Peep our picks, ahead: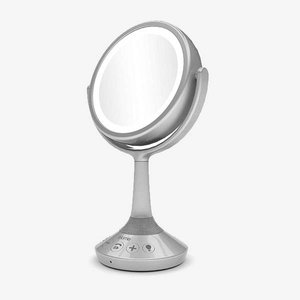 1 / 5
Complete with high and low light settings, bluetooth capabilities and a charging station, this is perfect for the music enthusiast. Did we mention it comes with speakerphone technology so you can also take calls while beating your face? At $150, it's a little bit of a splurge, but definitely worth it.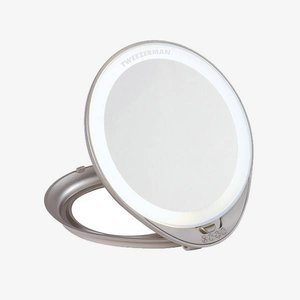 2 / 5
Tweezerman Adjustable Lighted Mirror
This isn't the highest tech of all the mirrors, but is definitely the most portable. This tiny mirror fits in virtually any bag, is easy to clean and has three lighting settings so you can adjust your makeup to fit your environment. It also has a mini stand and is easy to prop up on any flat surface — ours is sitting on top of a thermos right now.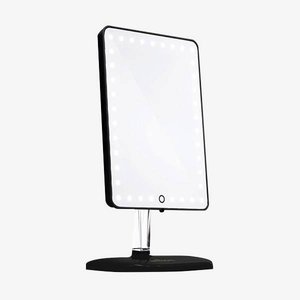 3 / 5
Impressions Vanity LED Makeup Mirror
Whether you want to listen to your favorite makeup tutorial on blast or jam along to an expertly curated playlist, the Impressions Vanity mirror will let you play music via bluetooth and charge your phone. The mirror also swivels so you can apply makeup horizontally or vertically and has tap technology to adjust the brightness. It's also sleek and easy to move, so you can easily add it to a tiny vanity.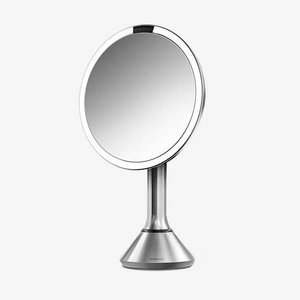 4 / 5
From the company that spends its time improving life's necessities (like a trash can that's voice activated), the SimpleHuman mirror has made waves on Reddit as the mirror guaranteed to improve your makeup with continued use. Thanks to its super-HD mirror quality and color-correct lighting, it gives you an accurate idea of your makeup so you'll never step out the house with an uneven contour again.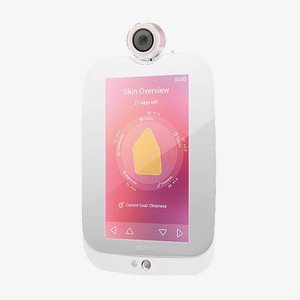 5 / 5
If you find yourself wishing for Cher's closet organizer every year on your birthday, then this mirror is the perfect addition to your wish list. Not only does it assess your skin's health, it helps you target problem areas so you can address them while applying your makeup. It also keeps track of your skin analyses so you can see whether your skin care has been effective at improving your skin over time. It's perfect for the skin care obsessed and can help you achieve a flawless base.
Read more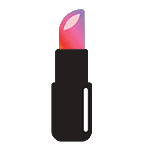 Back to top