The Drugstore Red Lipstick Our Editors Love
August 02, 2022
A bold red lip looks amazing on everyone — but there are so many factors to settle on before finding your perfect match. Do you prefer a poppy orange-based red or a rich blue-based crimson? What about a matte, long-wearing finish versus a gloss or satin? Luckily, with the amount of drugstore options out there, you can experiment with a wide array of red lipsticks at an affordable price. Keep reading for our favorite red lip colors from the drugstore, from liquid lipsticks to tinted balms.
1 / 5
This bright, true red lasts for up to 16 hours with a fade-proof, ultra matte finish. The pointed doe-foot applicator lets you easily carve out your lips without a liner, and it lasts through every meal (but still comes right off with an oil-based cleanser or makeup remover!).
2 / 5
A glossy red lip is undeniably bold — one wrong move could lead to serious smudging. This formula, however, has a glossy shine that's totally transfer-proof. It lasts for up to 16 hours with absolutely no smudging, fading or bleeding.
3 / 5
A bright warm-toned red brings out a summer glow like no other lip color. A single swipe provides rich color payoff and a smooth matte finish that won't budge for up to 16 hours. It's an
editor favorite
for its comfortable, non-drying formula.
4 / 5
This formula hydrates with shea butter, vitamin E and coconut and jojoba oils and coats your lips in a brick red shimmer. After the shine wears off, a tint of color remains.
5 / 5
This hot orangey-red shade glides on more like a moisturizing balm than a lipstick, thanks to a blend of oils, including jojoba, grapeseed and apricot kernel. The color is sheer but buildable, so you can apply a light coat on the go and not worry too much about precise application.
Read more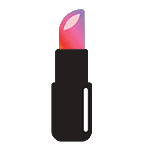 Back to top