9 Hot Makeup Picks to Shop This Month
May 02, 2022
It's a brand new month, which means that a new round of products is making its way onto store websites and into our makeup bags. These are the products Makeup.com's editors can't live without this May.
Alanna, Assistant Managing Editor
Spring calls for a soft matte lippie that wears well with just about any makeup mood, and this new nude shade does just the trick. It's a light mauvey-brown hue with slightly pink reflects that provides both a shimmery and matte finish that I simply can't get enough of. It's also super comfortable and lightweight on the lips, making it a perfect spring-to-summer transition liquid lipstick.
When my hair feels dry during transitional weather, I'm always in search of a hydrating option to help tame the frizz and nourish my strands. This 3-in-1 cream has become my go-to styling product because it keeps my hair looking hydrated, smooth and flyaway-free. Not to mention, it smells heavenly.
Ariel, Associate Editor
Cream blush is my go-to product for quick, dewy makeup, and lately I've been loving this dual-ended stick. I like to mix together both shades for the most natural-looking tint, but they look equally gorgeous worn solo with different makeup looks. The formula is easy to blend and keeps my cheeks looking flushed all day.
I used to be obsessed with dyeing my hair different colors, from pink to blue to red. But once I finally settled on a shade of blonde I loved, I was afraid of compromising it with semi-permanent dyes that I might have to bleach over. That's why I was so excited to try this pale purple color-depositing conditioner. I used it on just two face-framing sections and loved the pop of color it gave my hair. What I loved even more, however, is the fact that it washed out in only a matter of weeks. This is the perfect hair color for my fellow indecisive blondes.
Mary, Associate Editor
Ever wish you could maintain that golden hour glow at all hours of the day? Well, it's finally possible thanks to this CC cream. The unique hybrid formula is 90% skincare-based and is packed with glow-enhancing, hydrating ingredients like niacinamide, hyaluronic acid and green tea leaf extract. The lightweight feel makes it the perfect foundation for summer — it feels and acts like a second skin that seamlessly enhances your complexion.
My latest makeup obsession is something I like to call "melting makeup." I don't mean formulas that melt in the heat (that's tragic), but rather ones that seamlessly melt into my skin. This bronzer takes melting makeup to a whole new level. The cooling, water-based stick creates the most natural-looking contour that blends with minimal effort; with just a few taps of my finger, I'm good to go! It's compact size makes this perfect travel bronzer, too. So if you see me with a gorgeous glow on vacation this summer, it's probably because of this.
Caitlyn, Associate Editor
Summer is just around the corner and that means it's time to break out the bathing suits and teeny-tiny articles of clothing. If you're a bit apprehensive about baring it all and have some marks you'd like to hide (I know I do), I highly recommend checking out this body makeup. As the name suggests, it's foundation for your body. Formulated with high-performing pigments, this SPF-infused body makeup covers everything from tattoos to birthmarks and bruises and lasts for up to 16 hours.
Alyssa, Assistant Editor
Come springtime, I love transitioning from warm, vanilla scents to fragrances that are citrusy and fresh. This one combines notes of bergamot, green mandarin, cedarwood and more to create a citrus scent with just the right amount of woodiness to it. I also love that it's made with sustainably sourced ingredients and a bottle created from post-consumer recycled glass.
Admittedly, it's been a while since a new eyeshadow palette has inspired me. But when I came across this gorgeous pastel palette, I was both inspired and a bit intimidated by the array of colorful shades. Once I got my hands on it, I quickly learned that I could create both simple looks, as well as something a bit more outside my comfort zone. If you're looking for the perfect product to help you spice up your makeup routine this summer, this is a great option.
Visual Designer: Juliana Campisi
Read more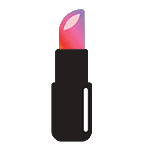 Back to top