Get Excited for Summer With These Editor-Approved Beauty Products
May 01, 2023
It's a brand new month, which means that new products are making their way onto store websites and shelves and into our makeup bags. These are the products Makeup.com's editors can't live without this May.
Victoria, Content Director
As an avid fan of the brand's Luminous Silk Foundation, I am SO excited to get my hands on the Giorgio Armani Beauty Luminous Silk Glow Blush. Available in six different shades, including this stunning hot pink dubbed Ecstasy, the silky powder formula is meant to deliver the prettiest natural yet illuminating flush — and I know it'll layer beautifully over that cult-favorite foundation.
The color payoff of this super pigmented, shimmery eyeshadow is, in a word, amazing, and a little goes a very long way. That being said, the $29 price tag is worth it. It also has a powder-cream consistency, so it's really easy to blend with your fingertips. I'm in love with Scream, an icy blue that creates the coolest '90s-inspired eye.
Still in search of a Mother's Day gift for a mom in your life? I highly recommend this classic scent from Lancôme. With notes of iris accord, vanilla and patchouli, it's classified as a floral gourmand fragrance, and it sits beautifully on the skin. It's striking and memorable but not overpowering.
Alanna, Managing Editor
Highlighter is one of my favorite products of all time, but I especially love wearing it during the spring and summer months to add some sparkle and dimension to my otherwise minimal makeup look. This icy pink highlighter has become my new favorite — not only does it add just the right amount of radiance and glow to my nose, cheekbones and cupid's bow, it's also infused with jasmine flower extract and vitamin E antioxidants to help nourish and protect the skin. This one is definitely coming with me on my spring and summer outings to add a little glow to my complexion.
A refreshing new scent always gets me excited for a season change, and this nostalgic, summery fragrance is doing the trick this time around! It has notes of leite de coco, solar tuberose and warm sand for a transportative experience that makes you feel like you're jetting off to the beach. I love spritzing this on my skin and hair for a boost that makes me excited my day and for the whole summer season.
Ariel, Editor
If you know me, you know I take my mascara selections seriously. Lots of formulas smudge and flake under my eyes, leaving me looking less sultry and smoky and more raccoon-like by the end of the day. This mascara, however, gives me beautiful volume and length that lasts all day, while still being easy to remove with a quick cleanse. I use the shade Brownish Black, which looks softer than black and is a better complement to my warm-toned skin.
I love the ease and blendability of cream eyeshadow. With just one or two shades and my fingers, I can create a look that instantly makes me feel confident and cool. This formula from Kulfi is my new go-to. The eyeshadows have a bouncy, almost wet consistency that's delightful to the touch, but they dry down powdery and are self-setting — so once they're on, they don't budge all day. Sitara Sparkles is a twinkling rose gold that looks stunning blended out all over the lid with a pop of champagne shadow in the inner corner.
Jordan, Associate Editor
Waterproof mascara is one of my can't-live-without summer beauty staples, and I'll be using this volumizing option from IT Cosmetics all season long. I love to spend time at the beach during the warmer months, so I need a mascara that will last through sweat, humidity and even a dip in the ocean. The waterproof version of the brand's bestselling Superhero Mascara is up to the task, lasting up to 24 hours without flaking or smudging. I love how it lengthens and boosts the volume of my lashes without clumping.
Lip oils are undeniably having a major moment and I'm not mad about it. This has been one of my faves for a while, and the new sheer Gelée shades are perfect for spring and summer. During the warmer months, I like to stick to a more natural-looking makeup vibe finished off with a sheer glossy lip. I'm obsessed with the Maraschino shade of this non-sticky lip oil, a subtle but playful cherry red.
Kat, Social Media Editor
I've gotten the most compliments when wearing this fragrance and I completely understand why. The newest addition to the Born In Roma Donna family has officially become my go-to fragrance for a night out. With notes like vanilla, jasmine, and benzoin, it's an intoxicating, warm fragrance that lasts all day. As it dries down, the vanilla notes really become the star of the show on my skin!
I've been such a huge fan of lip oils lately, so I was really excited to try out this newest drop from Rare Beauty. I opted for the shade Joy, and I really loved that it adds just a hint of peach to my lips. Not only is it lightweight, but it's also not sticky, which is an issue I find with some other lip oils I've tried. I'm excited to try some of the other shades because this formula is really a stand out for me!
Read more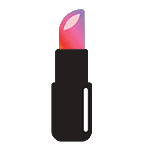 Back to top