How 4 Beauty Editors Approach Makeup While Working From Home
July 26, 2022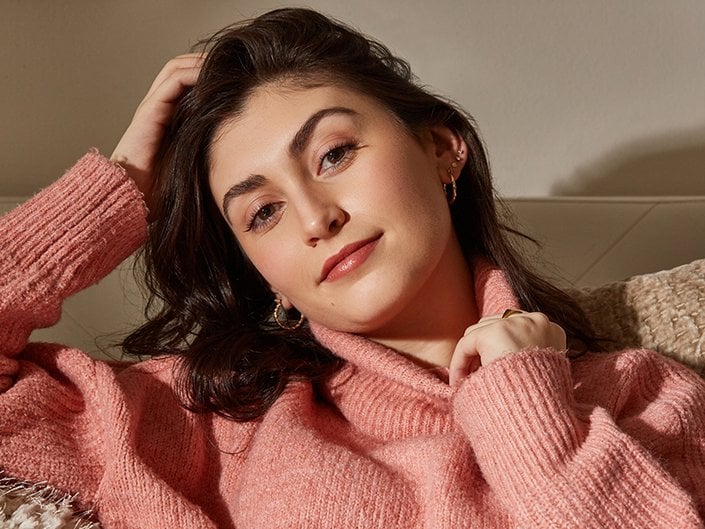 Everyone approaches wearing makeup while working from home a little differently. While some people prefer to forgo product all-together and go totally makeup-free, others may feel more comfortable with a full face before hopping on a Zoom call — we're talking foundation, eyeshadow, lipstick, lashes and everything in between. Of course, others may fall somewhere in the middle of the work-from-home makeup spectrum and feel their best with just a few products by their side (or, um, on their face).
Ahead, find out how four Makeup.com editors approach wearing makeup while working from home, plus info on the star products in their routines.
Victoria, Content Director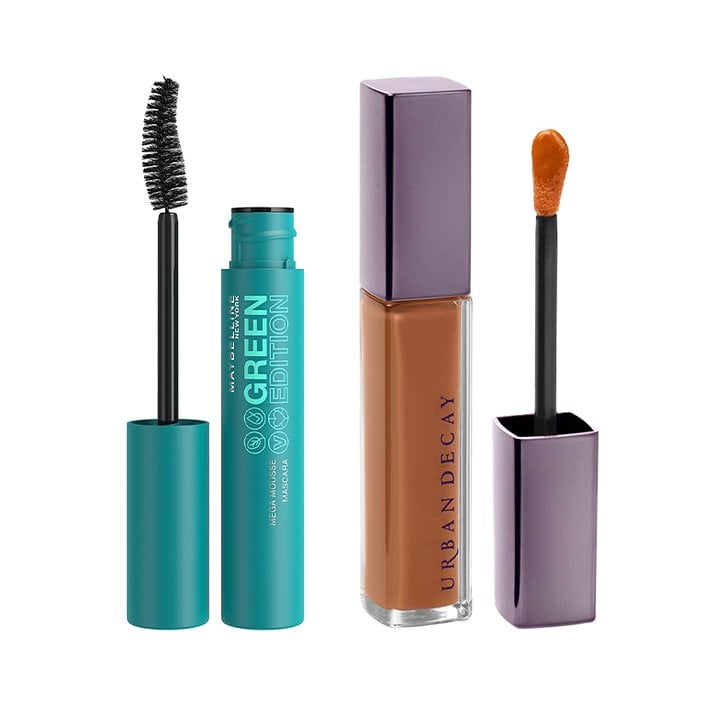 Lashes and Lip Gloss
My WFH makeup routine has existed in several different versions over the past two-plus years. In the beginning, I pretty much never wore makeup. Then, there was a time where a full look was more my thing — and it ended up really helping to improve my overall mood. Nowadays, I've settled into a fairly minimal makeup lineup, consisting of lots of lashes, a little lip gloss or lipstick and maybe some concealer if my dark circles are super apparent that morning. On the mascara front, I've been loving the
Maybelline New York Green Edition Mega Mousse Mascara
— it feels extremely lightweight on my lashes, which is ideal for a day filled with a lot of screentime. For lip gloss, I tend to opt for products that supply a wash of color and some plumping action, like the
Urban Decay Vice Plumping Shine Balm
.
Alanna, Assistant Managing Editor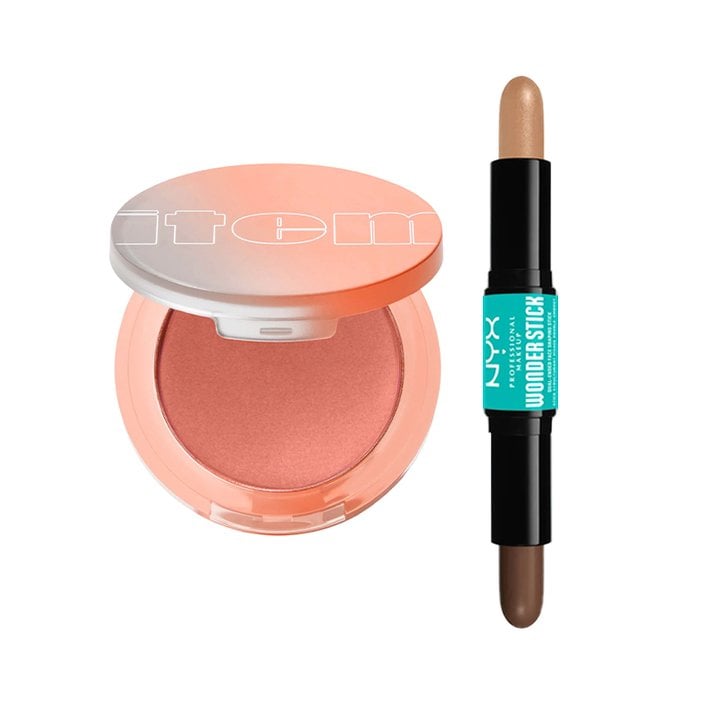 Glow, Glow, Glow
If there's anything that makes me feel more alive on a Zoom call, it's highlighter and blush. While working from home, I find that it's easy to get lazy with a makeup routine and just focus on the eye and lip area, so I've been working to up my glow game and pay a little more attention to my complexion. That being said, the NYX Professional Makeup Contour Wonder Stick has been a godsend to give me a little more radiance in a jiffy (aka when I have one minute to look alive for a meeting). I'll usually finish it off with a little tap of cream blush to warm up my skin; I've been loving the ITEM Beauty Blushin' Like Cream Blush in It's Verified. Voila — in only a few seconds, I've achieved the near impossible and look alive, glowy and fresh for an afternoon of Zooms.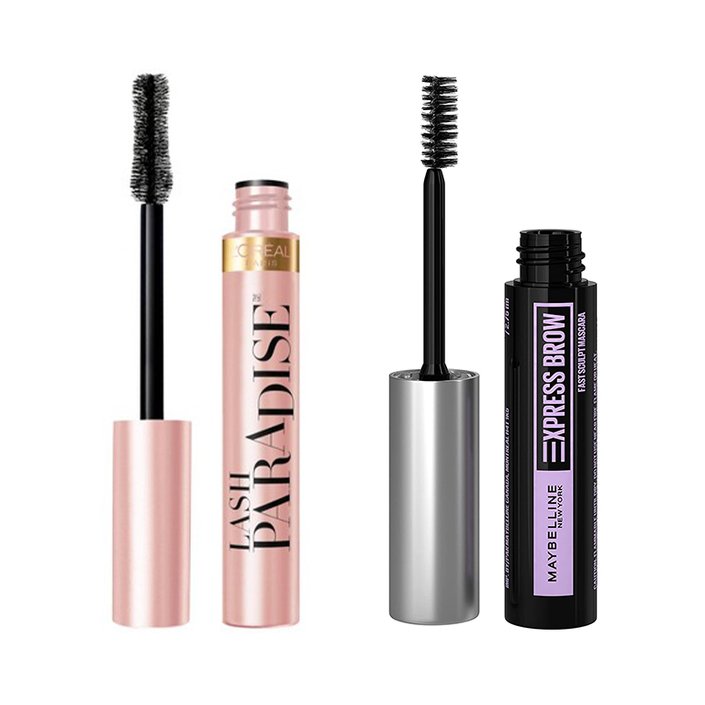 All About the Eyes
When I'm working from home, my main concern is looking awake — even if I'm not fully caffeinated before morning meetings. To fake a well-rested appearance, I reach for the
L'Oréal Paris Voluminous Lash Paradise Mascara
. A few coats of the thickening formula make my eyes look bigger and wide awake. Next, I tame my brows with a clear brow gel. Lately, my go-to has been the
Maybelline New York Express Brow Fast Sculpt Mascara
. It locks in the shape of my brows without making them feel crunchy or stiff.
Trishna, Assistant Editor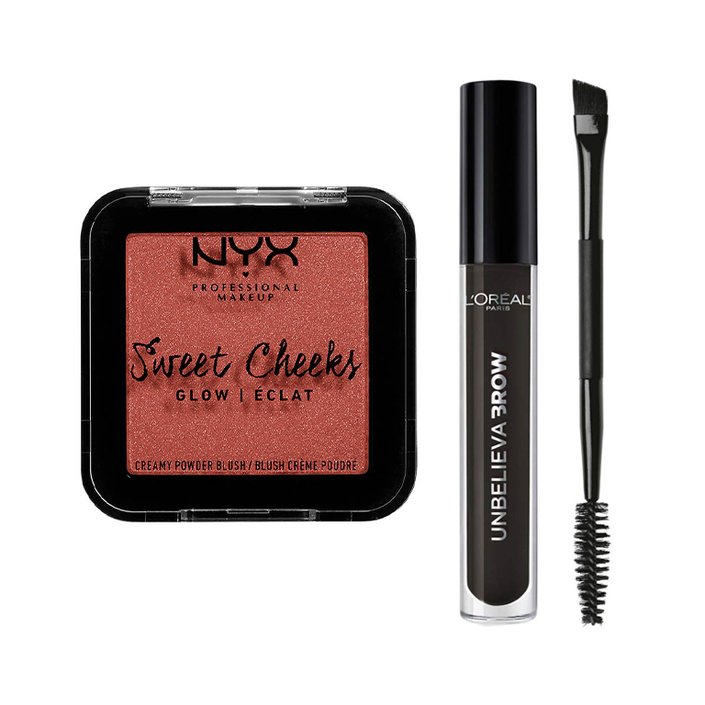 The Two Bs — Brows & Blush
When I work from home, even if the rest of my face is bare, I don't feel productive and put-together without my essentials: a little bit of brow gel, and a little bit of blush.
NYX Professional Makeup's Sweet Cheeks Creamy Powder Blush Glow
in the shade Summer Breeze instantly adds a little bit of color and liveliness to my cheeks with a warm, shimmery formula that looks great for Zoom meetings. As for my brows, a little bit of shaping and color with
L'Oréal Paris' Unbelieva-Brow Longwear Waterproof Brow Gel
in shade Black goes a long way in keeping my brows looking defined and thick.
Read more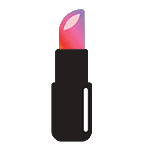 Back to top