Beauty Debate: Do You Wear Makeup or Go Makeup-Free When Working from Home?
July 09, 2020
Now that we're spending our work days at home , some Makeup.com editors have retired their bold brows, matte lips and glam face beat, but I'm not one of them. While I totally see the appeal of being makeup-free for months on end, I refuse to retire my daily makeup routine. It may be crazy, but the beauty lover in me can't go a day — let alone a Zoom call — without a full face. To help me weigh the pros and cons of wearing makeup while working from home, I tapped our senior social media editor, Jillian Selzer. Our thoughts, ahead.
The Argument for Wearing Makeup While Working From Home
Five months ago I attempted to embrace the no-makeup-while-working-from-home mentality. I loved it for a hot minute, but after a few weeks, I had a change of heart. Not only was my skin acting out, but I felt like I looked like a hot mess every day. Before social distancing and WFH went into effect, I would wear a beauty balm (I like the Erborian BB Cream and the Maybelline New York Dream BB Pure) every day. Both options have good-for-you ingredients that help hydrate and enhance the skin. When I started to skip this step in my routine, my complexion began to look duller and feel drier — it's like it missed the makeup! Plus, without any makeup on, I was constantly touching my face — I had the pimples to prove it.
I listened to my skin and started doing a low-key makeup look nearly every day. Now, I apply my primer, BB cream, a bit of highlighter and some mascara. It's nothing crazy — the whole routine takes me under 10 minutes — but it sets the tone for my entire day. Putting aside time to apply my makeup in the morning gives me a few minutes to wake myself up before signing online and helps me feel semi put together (I still wear PJs on repeat) for Zoom calls and business meetings. What's more, having a few swipes of mascara on my eyelashes and a BB cream on my face prevents me from rubbing my eyes and touching my skin. Take it from me, a little makeup can go a long way in setting your intentions for the day and increasing productivity.
The Argument for Going Makeup Free While Work From Home
As soon as I started working from home back in March, I knew wearing makeup every day just wasn't feasible. Don't get me wrong, I have mad respect for anyone who takes the time to do their routine, but, to me, it seems like a waste of makeup to wear anything on my face when my hair is usually in a messy bun and I'm wearing my chicest pajamas on Zoom. A full beat when everything else is work-from-home casual? No thank you. Granted, I will wear a spot of makeup if I have a super important meeting (think brows done, a quick swipe of mascara and a tinted balm), which is maybe once a month, but other than that I'm rocking what my mama gave me. To look more "put together" and awake, I tend to rely more on my skin care than my makeup. Give me a brightening eye cream and a color-correcting CC cream and it's all systems go. That being said, I do miss doing my full routine and looking glam, but that feels more realistic for a traditional office environment –– my favorite red lipstick will just have to wait.
Read more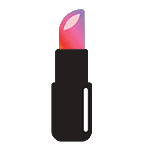 Back to top