Beauty Q&A: What Is a Tanning Water Mousse? (Hint: It's Perfect for Your At-Home Self-Tan)
August 31, 2021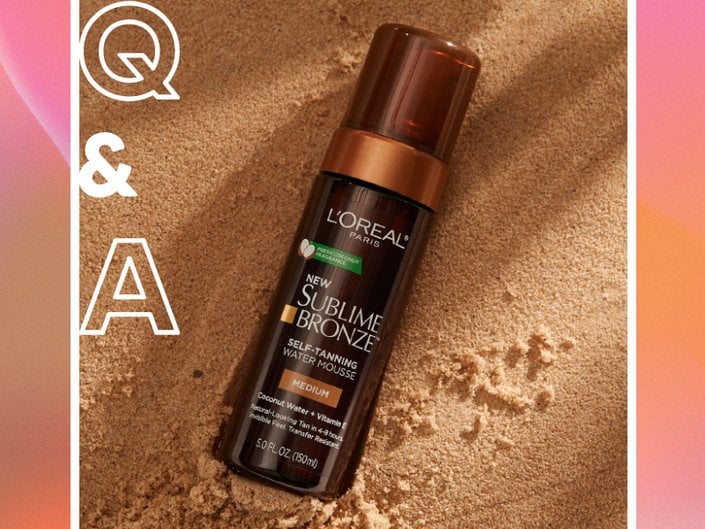 What Is a Tanning Water Mousse?
A clear tanning mousse formula dries in seconds and develops into a golden glow within four to eight hours. The L'Oréal Paris Sublime Mousse doesn't stain your clothes or sheets and there is no need to remove it. The formula is enriched with real coconut water and vitamin E for hydration and softer, smoother skin.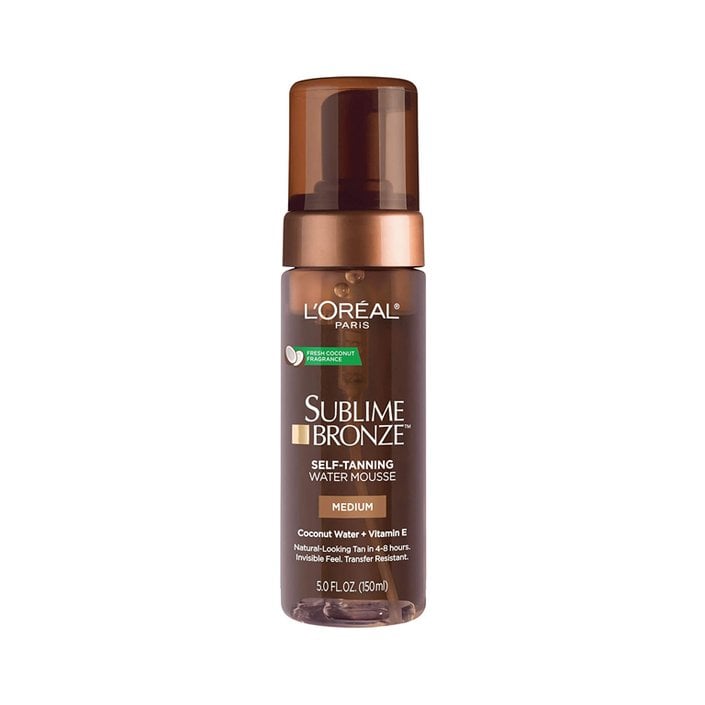 What Are the Benefits of Tanning Water Mousses Compared to Other Tanning Formats?
Water mousse self-tanners are different from lotions and gels because of their airy, foaming formula. Because of the air-whipped texture, the ingredients actually diffuse better to leave behind a streak-free finish. Since the formula is clear, it also won't leave behind overly-tanned patches or orange-colored clothes.
How to Use the L'Oréal Sublime Bronze Tanning Water Mousse
STEP 1: Start by cleansing, exfoliating and shaving the skin before application to ensure an even tan.
STEP 2: Next, moisturize the knees, elbows, ankles and any dry spots, to keep them from turning dark.
STEP 3: Make sure your skin is completely dry, and pump the mousse onto a tanning mitt. Apply it in sweeping upward motions starting from your feet and working your way up.
STEP 4:Let the formula dry and get dressed.
STEP 5:Wash hands after use. Avoid showering or sweating for six to eight hours to let the formula develop.
After you get your glow on, you can use the water mousse every five to seven days. If you want a darker tan, you can actually apply it twice within a 24 hour period to deepen the pigmentation.
Remember: self-tanning is the only safe way to tan. Any tan that comes from the sun is simply the reflection of the skin's mechanism to defend itself from harmful sun rays. So go forth and get a tan at home!
Read more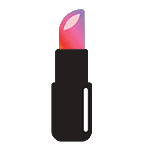 Back to top