15 NYX Products That Are Beauty Editor Approved
June 19, 2018
It's that time again — when we unleash our beauty editors in the wild and let them go crazy with $50 at our favorite retailers. This time we're asking our beauty editors what they would do with $50 at NYX Professional Makeup — their picks might surprise you.
Bonus: Did you know NYX offers makeup services at their stores? If you book a $50 Makeup 101 lesson, you get $50 in product. (Find out more on nyxcosmetics.com.) Good thing we've got your shopping list below.
Marisa - Total: $46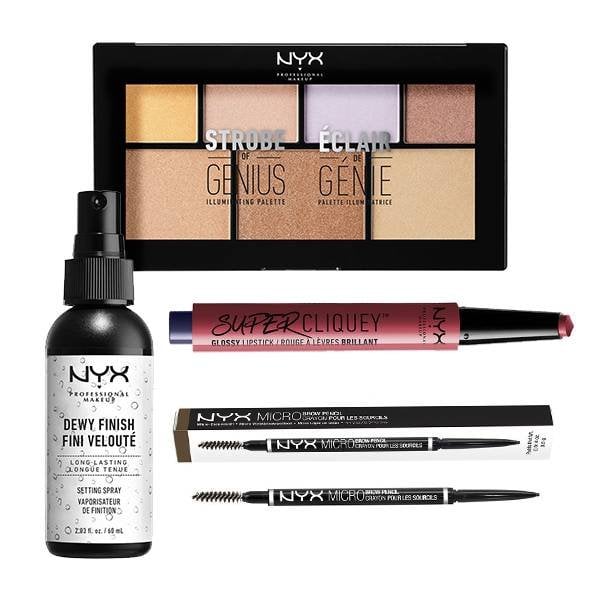 NYX Strobe of Genius Illuminating Palette in Warm, $19
During the summer months, I tend to become a makeup minimalist (especially on beach days). The new Strobe of Genius Illuminating Eyeshadow Palette is a palette that I plan on keeping with me all summer long to add a touch of illumination or bronzer when I'm in a pinch.
NYX Super Cliquey Glossy Lipstick in Brunch & Bubbles, $9
You will rarely find me wearing a matte lippie in the summer. Instead, I opt for glossy, lightweight formulas like this new Super Cliquey Glossy Lipstick. The bright red shade named Sunny in LA is a must-have when you're looking for a pop of color.
NYX Makeup Setting Spray (Dewy), $8
As you probably could have guessed by the product picks above, a dewy setting spray is a must-have in my summer makeup bag — for nights when I'm going out or on a super hot day, especially.
NYX Micro Brow Pencil in Espresso, $10
Fact: One can never own too many eyebrow pencils (or at least, that's my personal mantra). I'm obsessed with the NYX Micro Brow Pencil because it will help you create a natural, clean look. It has a spoolie on one end (a dealbreaker for me) so you can brush your brows upwards and blend in the colored pigment.
Dawn — Total: $49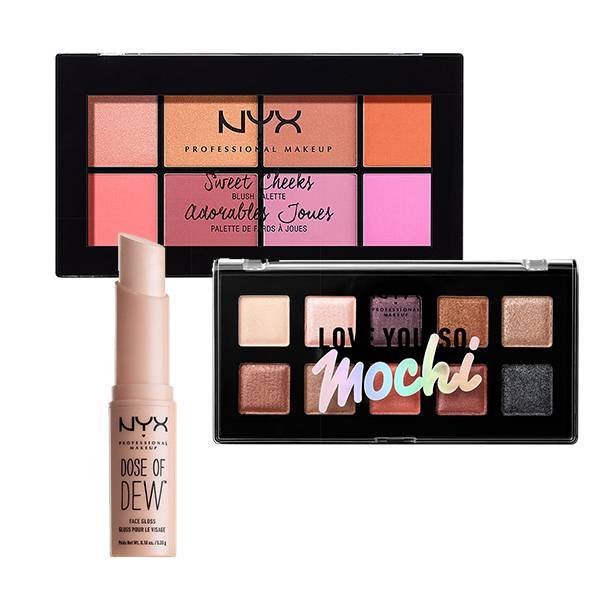 NYX Love You So Mochi Eyeshadow Palette in Sleek and Chic, $20
I'm generally a neutrals gal, but this palette is pushing me out of my comfort zone (just a bit) — especially the shimmery burnt orange shade.
NYX Dose of Dew Face Gloss, $9
Tembe has been raving about this something-but-nothing highlighter for months, and the summer seems like the perfect time to try it out. Glass skin, anyone?
NYX Sweet Cheeks Blush Palette, $20
I like to choose a blush color for my mood the way most people pick a lipstick shade. This palette gives me all the options in one place — and it's just so pretty to look at.
Alanna — Total: $45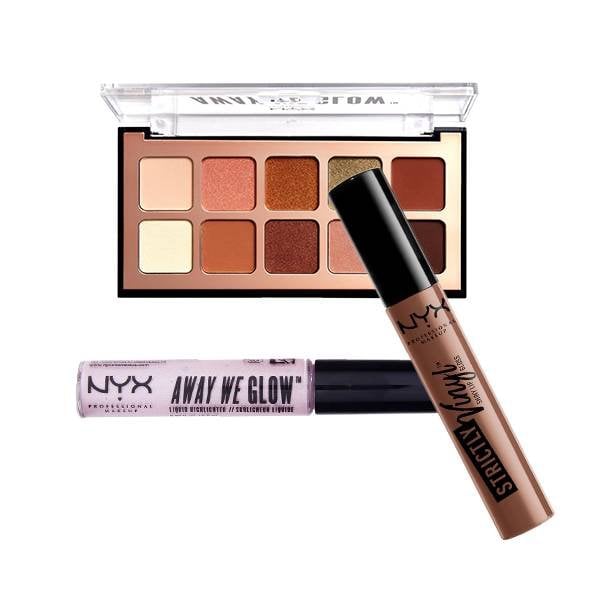 NYX Strictly Vinyl Lip Gloss x 2, $16
I love me a great out-of-the box lippie, so when I heard that NYX came out with their new Strictly Vinyl Lip Glosses, it was love at first sight. I have my eyes on Bombshell and Bad Seed — a soft brown and deep emerald that I would seriously love to wear every day for months to come.
NYX Away We Glow Liquid Highlighter, $7
We all know I love a highlight, especially a liquid or drop formula. Anything I can tap onto my cheekbones or down my nose with one or two pats is something I'll immediately reach for. I'm super pumped to try these new Away We Glow Liquid Highlighters by NYX — they're literally gorgeous, super pigmented and perfect to fulfill all my highlighting needs.
NYX Away We Glow Eyeshadow Palette in LoveBeam, $22
Perhaps one of my favorite NYX eyeshadow palettes to date, LoveBeam is seriously a game-changer when it comes to creating a neutral, but still colorful eye. I can't wait to play with this in the summer months to come, and I'd recommend it for anyone who's looking to add some unconventional neutrals to their palette collection.
Tembe — Total: $47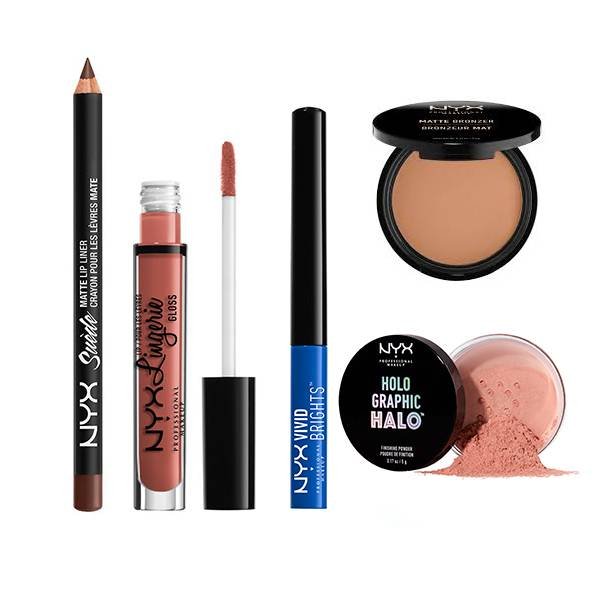 NYX Holographic Finishing Powder in Magical, $12
This finely milled loose powder makes me feel like an ethereal angel baby, which is basically my entire summer mood. I love this powder for the days when I want an otherworldly glow and want to do something different from my everyday makeup routine. It can be wearable or over the top and I love having the option to do both.
NYX Lip Lingerie Gloss in Spirit, $7
Two words: The. Formula. I'm so picky when it comes to gloss that I know whether I'm going to love a product or not almost immediately. Me and the Lip Lingerie gloss definitely fell in love at first swipe. It's shiny without being sticky and comes in a nearly endless array of colors.
NYX Vivid Brights Eyeliner in Vivid Fire, $7
Bold liner is my latest makeup obsession and the NYX Vivid Brights are perfect for getting the look. I love the shade 'Vivid Fire' a muted red that looks good on pretty much everyone.
NYX Suede Matte Lip Liner in Capetown, Leon & Los Angeles 2.0, $12
This pick is more of a restock because these are a longtime favorite. The formula is creamy, it's easy to apply and blends in beautifully with anything you layer on top. I love the shade Los Angeles 2.0, it's my go-to for my everyday look.
NYX Matte Bronzer in Deep Tan, $9
If you find yourself constantly searching for the perfect contour shade then consider this one by NYX. It's soft and blends into skin like a dream. It's great for warming up the skin and giving your face a naturally sunkissed glow.
Photo: Chaunté Vaughn
Read more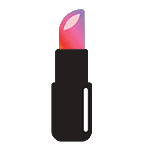 Back to top