The YSL Nu Blotting Lotion Helps Me Control Shine for an All-Day Matte Finish
November 18, 2021
If you have super oily skin like me, then you know how much of an inconvenience the excess shine can be. Playing around with makeup is my therapy, but it can become very frustrating when even the most longwearing products slip right off my face if I don't keep blotting papers or pressed powders close by. When YSL dropped the Nu Blotting Lotion, a mattifying primer created to help control oil and unwanted shine, I was hopeful that my prayers had been answered. Ahead, find out how the lotion fared on my oily skin and if it will replace my treasured blotting papers.
My Review of the YSL Nu Blotting Lotion
I'm game to try just about anything in order to dissipate shininess, and although I've tried tons of mattifying primers that didn't stand a chance against my T-zone, there was something about the Blotting Lotion's luxe, matte black packaging that made me feel hopeful. Or maybe I'm just a sucker for minimalism, who knows. While the primer received points in the aesthetic department, it was the formula, which contains salicylic acid and limonette extract to eliminate shine without overdrying the skin, that I was (obviously) most interested in.
After cleansing my face and following my usual morning skincare routine, I applied a pea-sized amount of the blotting lotion into my palm. Then, I gently swiped it across my face with my fingers, concentrating on areas where I get especially oily, like my forehead, nose and chin. I gave the lotion a minute or two to really soak into my pores and then continued applying the rest of my makeup. Immediately, I noticed that my foundation went on smoother and my pores were smaller, but still felt like they were able to breathe.
I really like how the lotion's gel-like consistency mattifies when it comes in contact with the skin and creates a smooth, shine-free base for makeup. It totally upgraded the look of my foundation and honestly extended the life of my entire look by a few hours. While I anxiously kept checking the mirror to see if I needed to whip out my blotting papers, my makeup stayed shine-free all day without any touch-ups. I've used it every day since trying it, either underneath makeup or on its own to help control shine on days when I don't feel like wearing makeup. Step aside blotting papers, this blotting primer lotion is seriously a 10/10.
Read more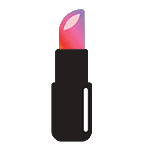 Back to top