I Never Wore Eyeliner Until I Tried the IT Cosmetics Superhero No-Tug Gel Eyeliner
April 07, 2020
Historically, eyeliner and I don't get along very well. From my misguided middle school days when I thought heavy

eyeliner along my lower lash line

was a good look to my more recent failed

cat-eye attempts

, I've come to the devastating conclusion that I'm simply not meant to wear it. My hand-eye coordination is non-existent and the thought of ever being able to

execute eyeliner

that doesn't look like a straight-up disaster seems like a far-off dream. I'm a sucker for a good copper eye accent, though, so when I saw that the new

IT Cosmetics Superhero No-Tug Gel Eyeliner

had a metallic copper shade — Cosmic Copper — in the collection, I was tempted to give eyeliner one last shot. Find out what happened when I picked up the pencil, ahead.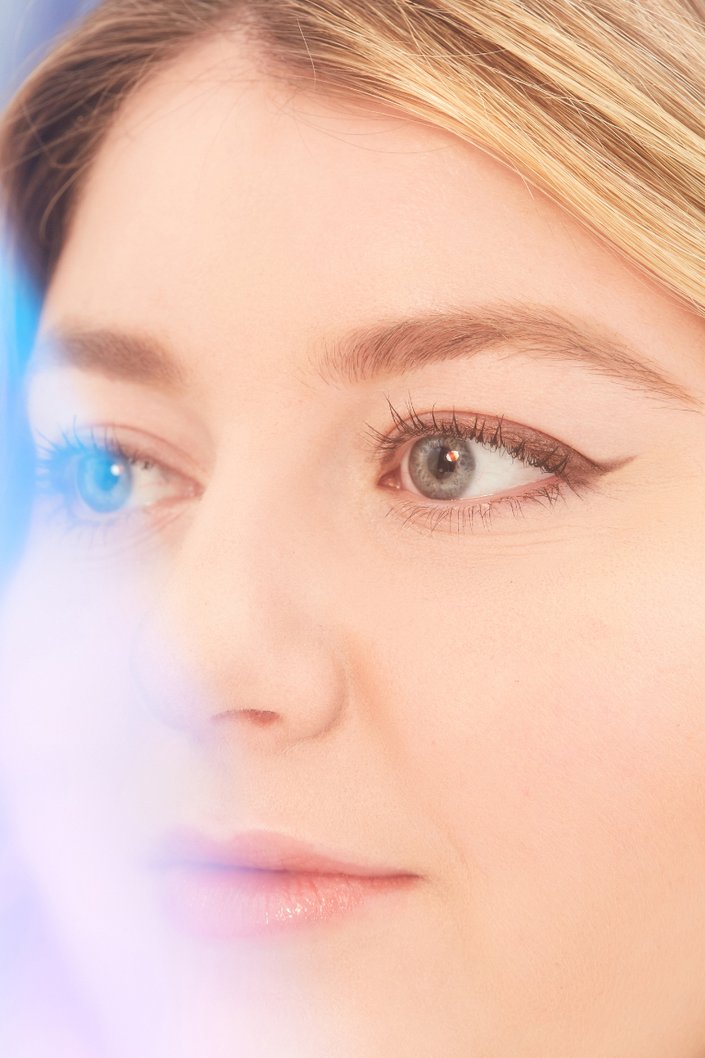 Review of IT Cosmetics Superhero No-Tug Gel Eyeliner
Let me preface this experience by saying that I haven't worn eyeliner in at least five years. I knew that my application technique wasn't going to be perfect on the first go-round. That said, I was trying to be optimistic about my abilities — the power of positive thinking, people! Before putting the pencil to my lid, I made sure my mirror was properly positioned and that I had makeup wipes and Q-tips at the ready.
I started with my left eye. I'm no pro, so instead of attempting to do my liner in one fell swoop, I made little lines and connected them together from the inner to outer corners. I was pleasantly surprised by how easily the pencil went on. It didn't skip, pull or drag. Rather, it had a super creamy consistency that glided across my lid and dried down in seconds.
Once it was time to attempt my wing, I definitely got a little nervous. If my past is any indication, this wing wasn't going to go over well . I took a deep breath and steadied my hand on my cheek. Then, I pulled my skin taught with my other hand. I drew a baby triangle and shaded it in. It didn't look perfect, so I dipped a pointed Q-tip into micellar water and cleaned it up until the wing looked sharp.. Not only did my work look better than ever before, I actually felt comfortable using the pencil. The next test? Getting my other eye to match. I have terrible vision in my left eye, so I was going to have to look down with my right eye and apply the eyeliner on my right eye at the same time. Thankfully, my wing came out just as good as the first.
After finishing the rest of my makeup, I was curious to see how the product would hold up throughout the day. Would it smudge off? Would it drip under my eye? Would it look less pigmented? The answers: No, no and no. By nighttime, I can confidently say that the liner looked just as fresh as it did in the morning. In fact, it was so long-wear that I actually had to work to get it to come off. I've since used the IT Cosmetics Superhero No-Tug Gel Eyeliner again and again. I've been practicing and my skills have improved big time — the pencil seriously upped my eyeliner game. My motions are more fluid and the pencil's smooth texture makes application a breeze. I've yet to rock a full-blown cat-eye, but this liner may just be the thing that gets me to try it— stay tuned!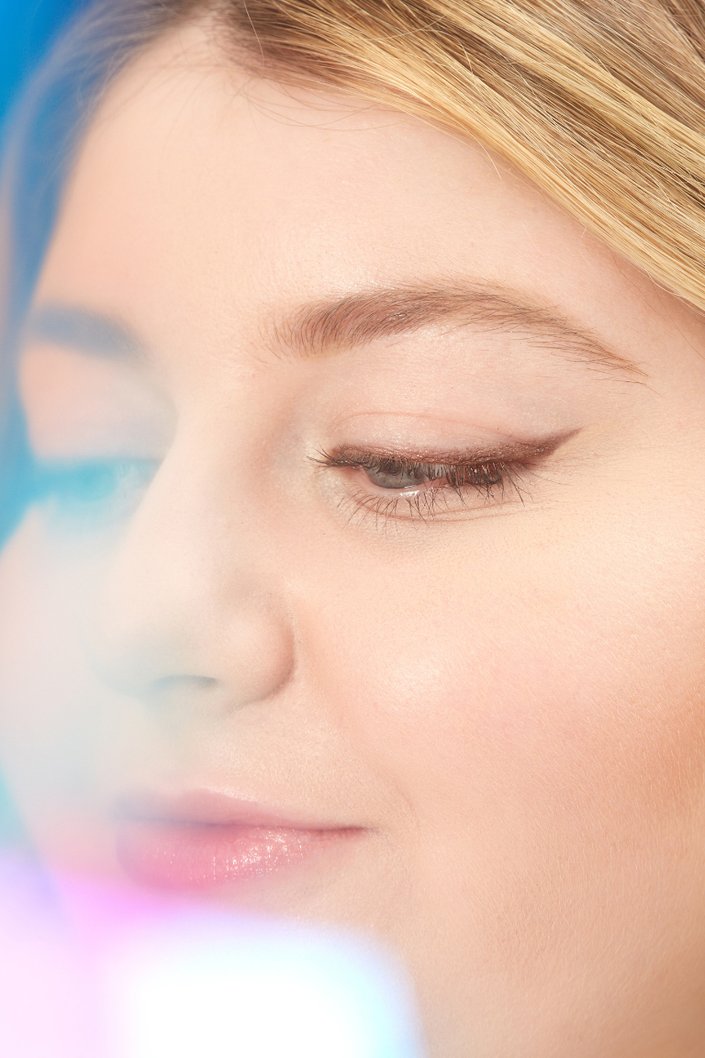 Photographer: Chaunte Vaughn, Art Director: Melissa San Vicente-Landestoy, Makeup Artist: Nikol Elaine, Visual Designer: Hannah Packer, Supervising Producer: Jessica Thiel, Line Producer: Kaela Francesca, Digital Tech: Sam McKenna
Read more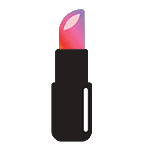 Back to top