The L'Oréal Paris Infallible Grip Precision Felt Liner Lasted Me Through Sweat, Tears and a Nap
August 18, 2022
I've tried a lot of liquid eyeliners, and while many hold a special place in my makeup bag, it can be hard to find an option that meets all of my criteria. When it comes to eyeliner, I'm looking for a formula that glides on easily, doesn't crack or fade throughout the day and resists smudges — all while being easy to remove at the end of the day.
When L'Oréal Paris released its Infallible Grip 30H Precision Felt Liner, I was excited to see if it met all of my demands — if it did, at only $12, I knew it would probably become my go-to. To test the liner's staying power, I decided to wear it through a full day of a New York heatwave. Keep reading to learn more about the formula and see how it performed.
The L'Oréal Paris Infallible Grip 30H Precision Felt Liner Formula
The L'Oréal Paris Infallible Grip 30H Precision Felt Liner is a slim pen design with a fine 0.4 millimeter tip. It features a sleek rubber grip, similar to the grip of a mechanical pencil, in order to offer better control. It claims to be waterproof, smudge-resistant and transfer-proof, boasting up to 30 hours of wear. While I wouldn't encourage anyone to wear their eyeliner for a full 30 hours, I was intrigued by the bold claim and was willing to give it a shot for at least 12 hours. I tried the classic black shade, but there are four others available: brown, gray, blue and green.
My Review of the L'Oréal Paris Infallible Grip 30H Precision Felt Liner
At 11 am, I hastily drew on the eyeliner before my first Zoom meeting of the day. I was instantly impressed with the pigmentation. It drew on inky and dark with just one swipe. I have hooded eyes, so drawing a cat eye is always a challenge for me, but I appreciated how easily this formula glided across my lids. I applied a wing at my outer corner and also added some liner in my inner corner as the ultimate test, since this is where most liners tend to smudge on me.
At around 2 p.m., I decided to go for a walk to escape my desk and put this liner through another test. The temperature soared into the mid-90s with 45% humidity that day, and the sun was shining down on me hard. After walking (mostly uphill!) for about 45 minutes, I came home with my face dripping sweat — but my eyeliner was still completely intact.
Four hours later, I closed my computer and didn't so much decide to take a nap as I just melted into the comfort of my bed. I woke up half an hour later, face creased with pillow marks, mascara smudged underneath my eyes, and still a sharp wing. I figured if this eyeliner could last through high heat and a face-crushing nap, it would likely be able to withstand some waterworks too.
I started reading old journal entries to stir up some emotion, and sure enough, the tears came flowing. Have you ever looked at yourself in the mirror after crying and been pleasantly surprised by how good your makeup looked afterwards? That was me. While the liner in my inner corners had started to transfer slightly due to the tears, once again, my wing was on point.
I got ready to meet a friend nearby and sat outside with her for another few hours, with the temperature inching down to the 80s and the humidity still running high. Around midnight, I came home and did a mirror check, and my wing had not smudged or faded in the slightest. Unfortunately, my inner corners did look smudgier than they had when I first applied the liner 13 hours prior, but that's something I've experienced with almost everyeyeliner I've tried.
At this point, as impressed as I was by my fade-proof wing, it had been a long day and I was ready to take my makeup off. I was relieved by how easy it was to remove this eyeliner. I used a cleansing balm on dry skin, then followed up with a traditional cleanser. I didn't even need to break out my cotton pads or rub at my eyes; the formula dissolved easily and disappeared completely with the second cleanse.
Inner-corner smudging aside, the L'Oréal Paris Infallible Grip 30H Precision Felt Liner is an eyeliner I know I will return to for a long-lasting, humidity- and nap-proof wing.
Photo: Ariel Wodarcyk, Design: Juliana Campisi
Read more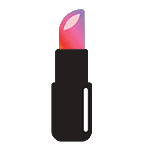 Back to top