The Difference Between Kohl and Regular Eyeliner Pencils, Explained
March 15, 2022
The art of eyeliner application is a skill many of us have yet to master. Chances are you've come a long way from your first attempt, but it's only natural if you still struggle with getting the lines just right. We'll let you in on a little secret that may help you get one step closer to perfection, though: The type of eyeliner you use matters.
To find out the difference between regular eyeliner and kohl eyeliner, including the pros and cons of each, we tapped celebrity makeup artist Molly R. Stern. Keep reading to see which eyeliner pencil you should be using and get product recommendations for each type.
The Difference Between Kohl Eyeliner and Regular Eyeliner Pencils
If a smudgy, diffused line is what you're after, kohl eyeliner should be on your radar. According to Stern, kohl eyeliner is easier to manipulate thanks to its softer composition, making it the best option for perfecting a smoky eye look. The creamy texture is also ideal for lining the wetline (also known as the waterline), she says.
Traditional pencil eyeliner, on the other hand, is your best bet for a graphic eyeliner look (like this banana eyeliner look) as these types of liners produce a more defined line.
Our Favorite Kohl Eyeliner Pencils
1 / 3
This eyeliner, which comes in 38 shades, stays true to its name and glides on easily with a flick of the wrist. We love that the creamy formula contains moisturizing ingredients like vitamin E, jojoba oil and cottonseed oil to keep the delicate eye area hydrated during wear.
2 / 3
Put together a sensual, smudgy eye look with the help of this creamy eye pencil. It's blendable and smooth and comes in highly pigmented hues, so you can get as creative as you want.
3 / 3
Looking for a fresh take on a classic? Look no further than this kohl eye pencil that comes with a sponge tip end (translation: a built-in smudger) and its own sharpener to keep the pencil in tip-top shape for each use.
Our Favorite Regular Eyeliner Pencils
1 / 3
Struggle with smooth strokes? Check out this waterproof option that makes applying eyeliner feel seamless and effortless. It lasts for up to 36 hours without smudging.
2 / 3
For a bold, streak-free cat eye, grab this pick from L'Oréal Paris. It's part of the Infallible line, meaning it was designed to stay put for all-day wear without sacrificing creaminess or manageability.
3 / 3
If your liner has a tendency to bleed, try this formula from NYX Professional Makeup. It's longwearing, comes in a variety of colors and is bleed-, transfer- and fade-resistant.
Read more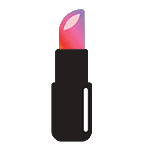 Back to top