I Tried The Valentino Beauty Twin Liner, and It's Officially My New Favorite Product
August 26, 2022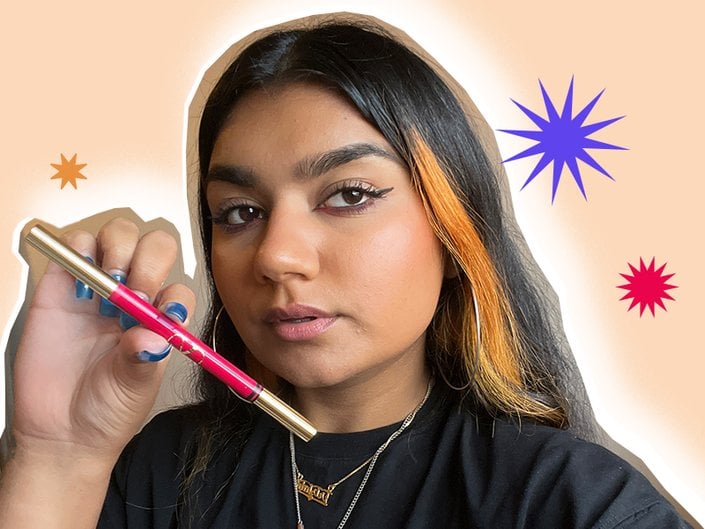 This summer, I decided to shift my makeup routine a little bit to focus on a new signature: darkly lined, dramatic eyes. I've played around with different liquid eyeliners and gel eyeliners, trying to find the perfect formula that wouldn't stray from a lower lash and upper lash tightline — some weren't the jet-black that I wanted, while others weren't smudge-proof. So when I saw the internet raving about the new Valentino Beauty Twin Liner Eyeliner I knew I had to try it. Would it be my perfect, go-to eyeliner?
Spoiler alert: It was. Keep reading for my full review and to find out why this eyeliner is officially my new favorite product.
My Review of Valentino Beauty Twin Eyeliner
The Valentino Beauty Twin Eyeliner is double-sided, with a liquid, black tip on one end and a gel pigment on the other. The eyeliner comes in four shades, and I chose to try Black & Rosso, which is jet-black on the liquid liner side and a deep red on the gel end. Before even trying the liner, I had high hopes for this; the luxe, chromatic packaging said enough.
I decided to put it to the test by applying my signature black liner on my upper and lower lashline, as well as a cat-eye wing and inner corner line. Upon first application to my eyelid, I actually did a double take — I've tried a lot of liquid liners in my lifetime, but none of them have been as silky and lightweight as this formula. The brush applicator was so soft, and the pigmented black liner was so smooth; it literally felt like water on my eye.
One coat of the liner was enough, and the brush applicator made it super easy to get the shape I wanted for the wing and a precise inner-corner line. I didn't even need to go back in and fill any gaps in the liner. While the pigment was rich, it also felt somewhat weightless.
Once I was done with my black liner, I uncapped the red gel end of the to test it out. The gel was super-creamy, easy to apply on my lower lash line for an edgy pop of color and just as pigmented as the liquid side.
I wore my liner well into the night, and even with summer heat, sweat and humidity, it didn't budge at all. The red was still visible when I got home at night, and even the tiny tip of my wing was perfectly in-place. I probably wore it for a good 12 hours.
With the most silky, weightless brush I've ever used and a long-lasting, pigmented formula, one thing is certain: I've found my new favorite eyeliner.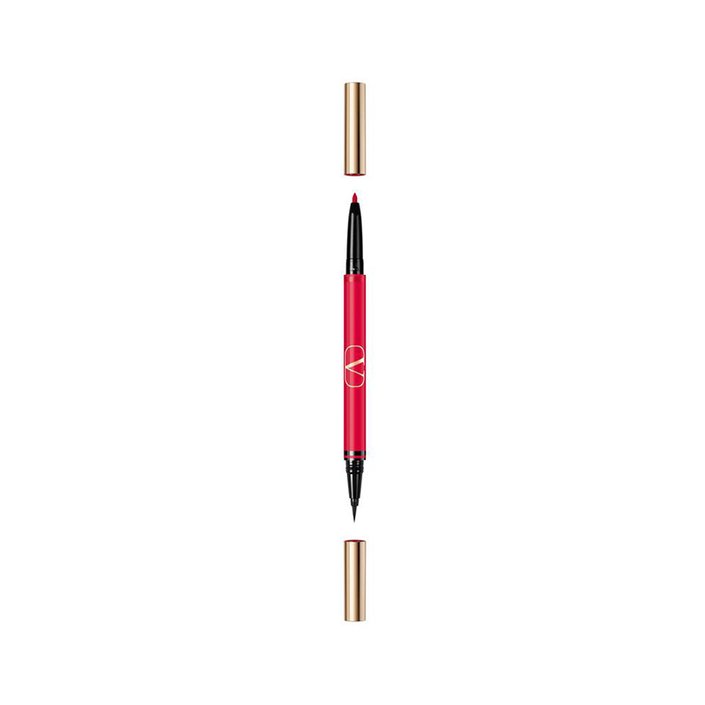 Photo: Trishna Rikhy, Design: Juliana Campisi
Read more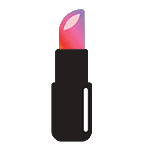 Back to top