Are You Using the Right Foundation Brush? Here's How to Find Out
September 30, 2019
There's the struggle of having to choose between a billion different types of foundations that line the shelves of our favorite beauty stores, and then there's the struggle of having to choose a foundation brush (or sponge) to go with it. We get it — with so many different foundation brushes on the market, how are you supposed to choose just one, let alone the right one? To help point you in the right direction and make life a little easier, we reached out to a L'Oréal makeup expert (and one of our dear friends) Gabriel Almodovar for his valuable insight. "I switch between tools depending on the foundation, the foundation's level of coverage and how much coverage I personally need/want," explains Almodovar. Ahead, discover a breakdown of different foundation tools and the benefits of each. Foundation Brush Type #1: Dual Fiber Brushes "There are dual fiber brushes that usually have white longer bristles along with shorter black bristles toward the base. The shape of the brush head can usually vary from round to oval and they apply the lowest level of coverage so that you can build. Since cream foundations tend to be a fuller coverage I like to use the dual-fiber brush to help sheer out the foundation then apply more to build coverage." Use the NYX Professional Makeup Pro Dual Fiber Foundation Brush to help you achieve that a flawless yet buildable finish.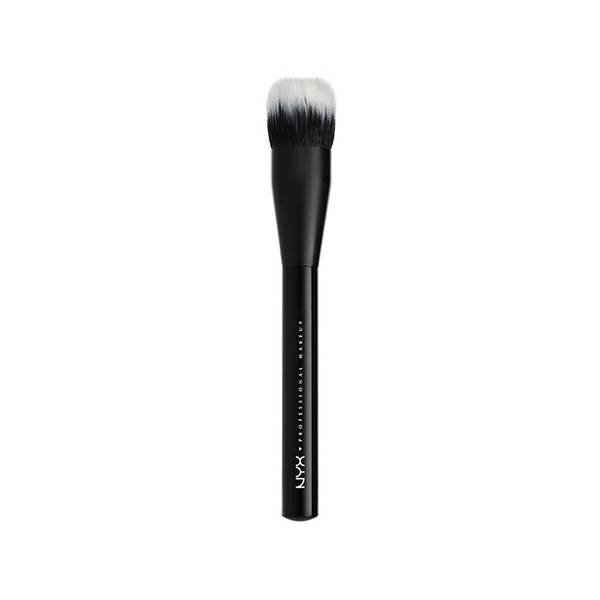 Foundation Brush Type #2: Flat Top Brushes  "There are brushes that are flat across the top with all the bristles of the same length. The brush head shape can vary. The flat topped brushes give the fullest amount of coverage. Use this brush to apply liquid product." We recommend the IT Cosmetics Heavenly Luxe Bye Bye Foundation Brush #22 for its triangle-shaped brush head that allows you to reach every corner of your face.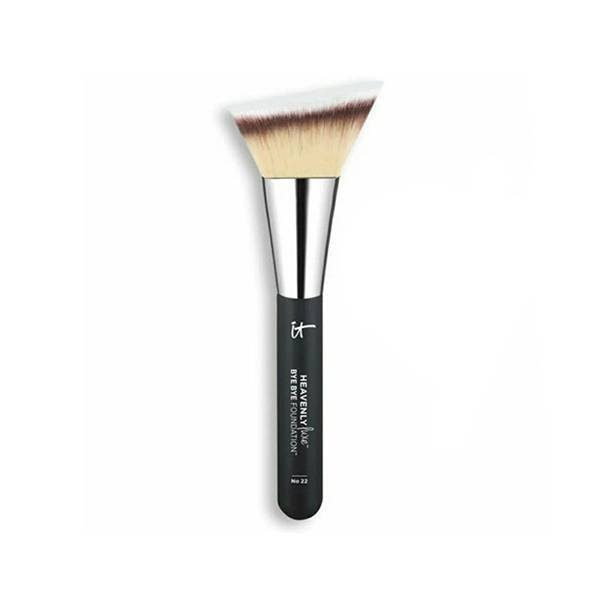 Foundation Brush Type #3: Flat, Paint-Like Brushes "The paint brush-like brush also applies fuller coverage." Use a flat brush to apply a creamy foundation using outward strokes. Use it to your benefit to get full coverage in harder to reach areas like under your eyes or around your nose. Another goodie to try for a full coverage formula is the Urban Decay Pro Flat Optical Blurring Brush.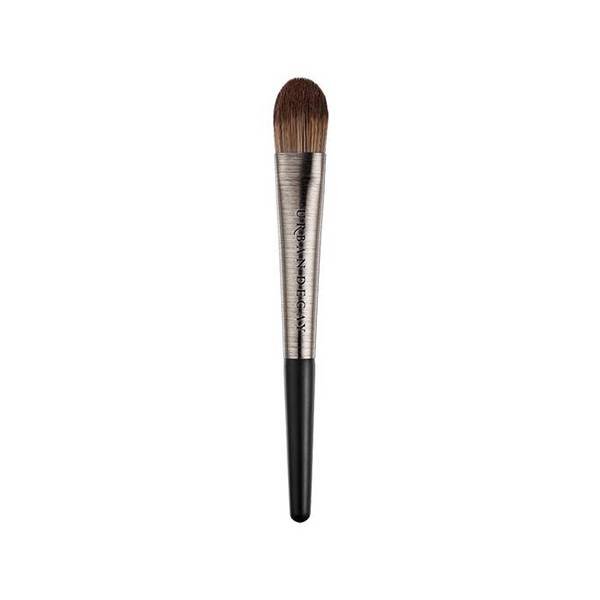 Foundation Brush Type #4: Sponges  Used with liquid foundation, sponges apply the sheerest coverage. We love the L'Oréal Paris Infallible Blend Artist Foundation Blender because its shape makes it easier to hold and gives your foundation a very natural skin-like finish.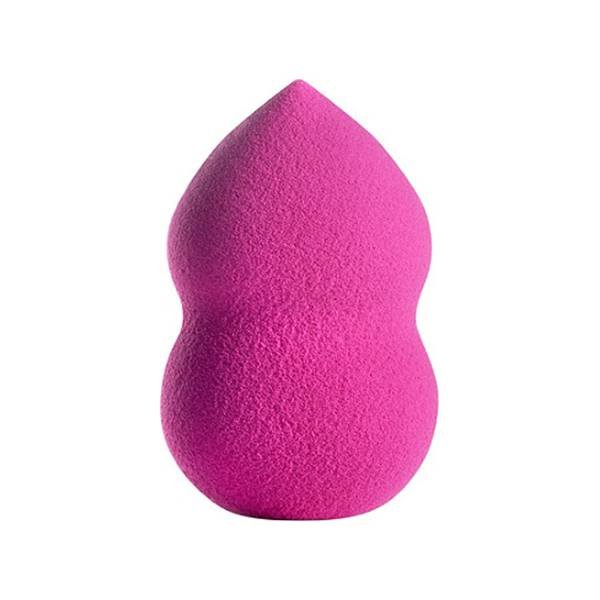 Foundation Brush Type #5: Full-Bodied Brush  "I like to use a compact, hard bristled brush with powder foundation as this brush picks up the most product." The IT Cosmetics Heavenly Luxe Jumbo Powder Brush #3 offers an airbrushed application thanks to its high quality and luxurious feeling bristles.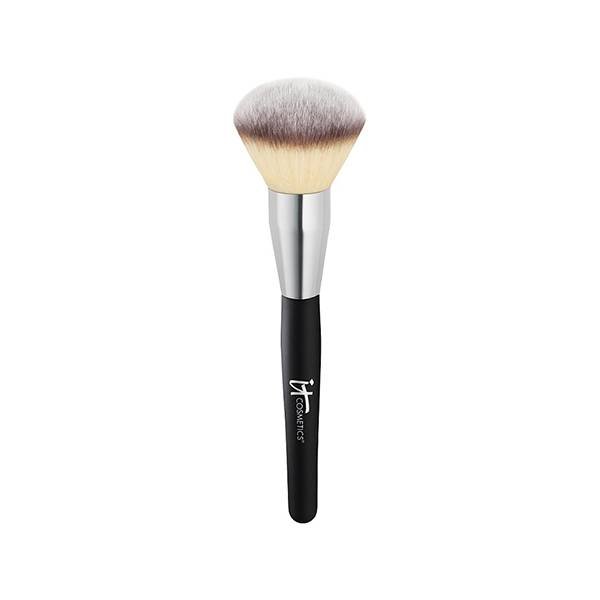 Read More: Lime Green Hair Is In — Here's How to Get the Look 7 Trendy Hairstyles to Try This Fall (Now That It's Not Hot AF Outside) The 7 Best Updos for Short Hair