5 Foundations That Look Better When You Apply With Your Fingers
October 26, 2018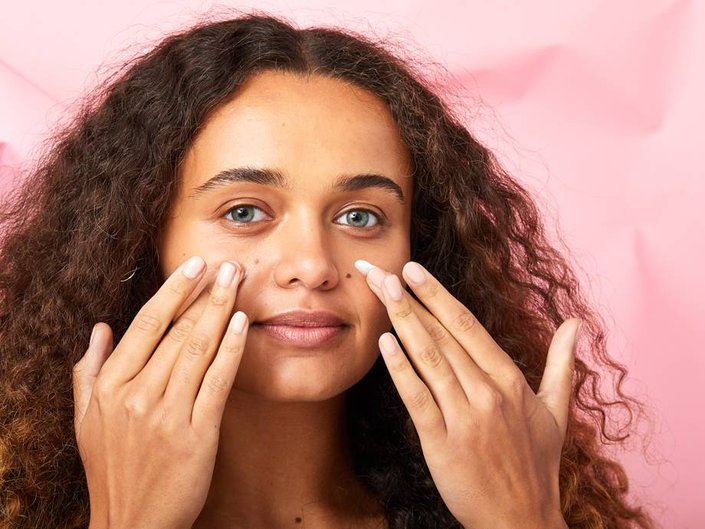 At some point in your makeup wearing career, there's a chance you've been tempted to apply your foundation with your fingers. Maybe it was this morning, maybe it's every day, or maybe you consider this application technique (or lackthereof) the stuff of your very worst nightmares. As beauty editors, we've met makeup artists of all different styles. In this case, there are those who can't imagine applying makeup without brushes, as well as those who actually prefer using their hands. One of these makeup artists is L'Oréal makeup expert and educator Gabriel Almodovar. In our book, he's also known as an anti-foundation brush MUA.
Keep reading for his insight on the debate, as well as his product recommendations for brush-free foundation application:
"The first way I was taught to apply foundation was with my hands, so I'm all about using them whenever possible," Almodovar explains. As for the exact application, he recommends taking advantage of the oils and warmth of your hands to seamlessly blend the product into your skin. "Start applying foundation at the center of your face, around the nose." At this point in your foundation routine, rub your hands together to warm them up and then "use a tapping or stippling motion to press the foundation into your skin. The warmth of your palms melts any formula into your skin for a natural look and longer wear." For even more coverage, repeat.
There are two thing to keep in mind, though, when applying foundation with your hands. First things first, according to Almodovar: "You need to make sure your hands are freshly washed before touching your fingers to your face." It doesn't matter how much your skin can withstand, this one's a must. Secondly, oily-skin babes might want to act fast when applying foundation with their hands. "Apply your foundation as quickly as possible to avoid transferring the oils from your fingers to your face."  But hey, practice means perfect.
So if you're looking for the perfect foundation formulas to give it a go, Almodovar approves of any foundations in liquid or cream forms (powder would definitely not be as successful). "Liquid and cream forms encompass traditional liquid formulas (all finishes), tinted moisturizer, BB cream, CC cream and creams in a compact or stick."
Ahead, check out the foundation formulas Almodovar approves of, including both drugstore formulas, luxe formulas and everything in between.
The Cult Fave CC Cream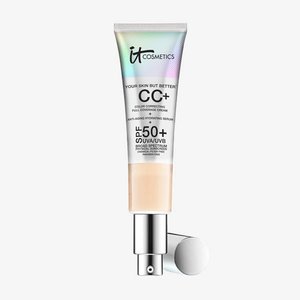 1 / 5
The Foundation Stick, aka Almodovar's Fave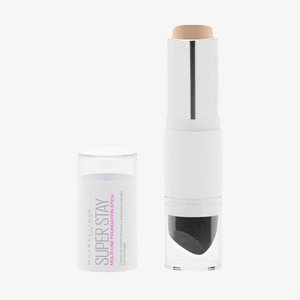 2 / 5
The Foundation Stick, aka Almodovar's Fave
Maybelline SuperStay Foundation Stick, $9.48
"Now that stick foundations are making a resurgence, I'm in heaven. I love using my hands to apply Maybelline New York's new SuperStay Multi-Use Foundation Sticks and L'Oreal Paris' new Infallible Longwear Shaping Sticks."
The Full Coverage, Beauty-Influencer Approve Formula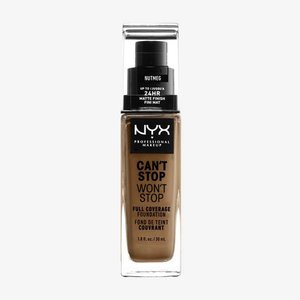 3 / 5
The Full Coverage, Beauty-Influencer Approve Formula
The Luxe, Medium-Coverage Foundation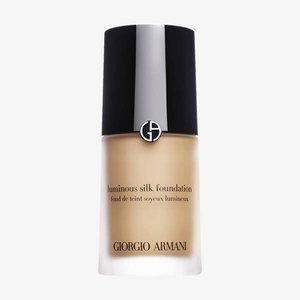 4 / 5
The Luxe, Medium-Coverage Foundation
Giorgio Armani Luminous Silk Foundation, $64
Behold, a weightless foundation beloved my makeup artists far and wide. Brighten your skin and blur your imperfections with a touch of this fan-favorite product.
The Tinted Moisturizer
5 / 5
The Tinted Moisturizer
Urban Decay Naked Skin One and Done, $36
Apply this low-maintenance tinted moisturizer onto your skin after moisturizer for a fresh, hydrated finish. The lightweight formula will seamlessly apply in just seconds — perfect for mornings when you snooze through your alarms.
Read more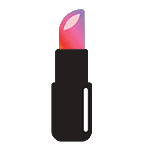 Back to top