How to Choose the Right Foundation Formula for Your Complexion
August 17, 2022
Many of us choose our foundations and primers based on recommendations from our friends and favorite influencers, rarely thinking about what's actually in each formula. But it may be worth seeing what ingredients are in your foundation, as they might not work for your skin's specific needs.
For example, liquid foundations are typically either silicone-, water- or oil-based. To determine the best one for you, your skin type, skincare regimen and the other makeup products you use all come into play. Follow along below to learn how to ensure your foundation doesn't pill and your makeup looks flawless with each application.
Silicone-Based Foundations
If your foundation is silicone-based, it will (usually) contain ingredients ending in -cone or -siloxane as the second or third ingredient. The first ingredient will most likely be water, but that doesn't mean the foundation is water-based. Two examples of silicone-based foundations are the
NYX Professional Makeup Total Control Pro Drop Foundation
and the
Lancôme Teint Idole Ultra Wear Care & Glow Foundation
. Both formulas are buildable, but the first offers a soft matte finish while the latter gives skin a glow and has SPF 27 built in.
Oil-Based Foundations
In the case of oil-based foundations, oil will be listed as the second or third ingredient. These are great for dry skin types. We recommend the
Maybelline New York Green Edition Superdrop Tinted Oil
for a lightweight, natural and extremely hydrating finish.
Water-Based Foundations
Water-based foundations contain neither oil, nor silicone at the top of their ingredient lists. Some water-based foundations may have silicones in them, but the quantity is so small that it isn't worth mentioning. If you're prone to breakouts, a water-based foundation will be the most gentle on your skin. This is also a great option for dry skin because these formulas tend to be nourishing and packed with skin-loving ingredients to help maintain a moisturized look. Our favorite water-based foundation is the Giorgio Armani Beauty Luminous Silk Foundation, a medium-coverage formula with a lightweight, radiant finish.
Pairing Primer With Foundation
When picking a primer, you should pair similar ingredients together; otherwise, you could experience separation, flaking or pilling after applying your foundation.
As for water-based primers, we love the Giorgio Armani Beauty Luminous Silk Hydrating Primer and the Dermablend Insta-Grip Jelly Makeup Primer. For a silicone-based primer that blurs pores and mattifies, try the NYX Professional Makeup Pore Filler Targeted Stick. The YSL Beauty Touche Éclat Blur Primer is a glowy silicone-based primer.
Not sure if your favorite primer is water- or silicone-based? Silicone-based primers create a barrier between your skin and the foundation, and when they come into contact with a water-based or oil-based foundation, the result can be separation on your skin. A great way to test this is to place a small amount of primer on your hand and layer your foundation on top. If it turns powdery or starts to separate, you know your products don't play well together. This method isn't always foolproof though, so test it out and see how your makeup wears throughout the day.
Photo: Shutterstock
Read more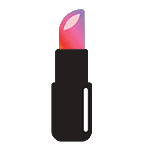 Back to top