How to Apply Tinted Moisturizer for a Dewy, Radiant Glow
November 05, 2021
We love using BB creams, CC creams and foundations, but on days when we want our makeup routine to be quick, low-key and super natural-looking, a tinted moisturizer is our go-to. Tinted moisturizer formulas provide sheer, light coverage that's perfect for the no-makeup makeup look.
"Tinted moisturizers are great for a more casual finish — kind of like wearing your favorite pair of jeans," says Tim Quinn, Giorgio Armani celebrity makeup artist . "They're easier to work with because they're more sheer, they have a lightweight texture, they usually have an SPF benefit and they're more portable because they usually come in a tube." To learn more about the best tips for a flawless tinted moisturizer application, read on for Quinn's expert advice.
Cater to Your Skin Type, Not Tone
Because tinted moisturizers tend to have a sheer formula, choose one based on your skin type rather than your skin tone. For example, if you're prone to breakouts, seek out an oil-free formula.
Ditch the Brush
Tinted moisturizers are like hydrating lotions. Skip the makeup sponge or brush and apply the formula evenly onto your skin using your fingertips. "Take a small amount and blend from the center of the face out, much like you would apply a daytime moisturizer," says Quinn. If you need more coverage in certain areas, add a light touch of concealer and blend (with your fingers) to give your skin a smooth appearance.
Skip the Powder
Although you may be tempted to set the look with a finishing powder, we highly recommend resisting the urge. The point of tinted moisturizer is to look like you're not made up, so embrace the radiant finish. "Powder is definitely a no-no," says Quinn. "It's all about the glowing skin." If you can't skip out on the setting step, we recommend spritzing a setting spray like the Dermablend Lock and Last Water-Resistant Setting Spray. It helps keep your makeup in place while still offering a dewy, glowing finish.
The Best Tinted Moisturizers, According to Our Editors
1 / 5
Look to this luxe beauty option for a buildable light-to-medium coverage. The water-cream textured formula is infused with hyaluronic acid for 24-hour hydration that leaves skin looking and feeling fresh.
2 / 5
This water-based tinted moisturizer is the key to a glowing complexion. The formula offers broad-spectrum SPF 19 sun protection and is oil-free, so it won't clog your pores. We recommend warming it up in your hands before applying it to your skin with your fingertips.
3 / 5
Want to try a tinted moisturizer but don't want to break the bank? Give this $13 NYX pick a try. The hydrating formula is super lightweight and ideal for achieving the no-makeup makeup look. It provides a smooth, satin finish that never feels or looks cakey. Wear this formula on its own or layer it underneath your favorite foundation.
4 / 5
We can't get enough of this tinted moisturizer from Saie Beauty. Not only does it protect your skin from the sun's harmful rays with SPF 35, but it also gives the skin a rush of hydration all while being suitable for acne-prone skin.
5 / 5
This makeup-meets-skincare hybrid is made up of hyaluronic acid, squalane, niacinamide and SPF 40 to help smooth, soften and protect your skin in one easy step. Plus, it leaves the skin looking healthy and radiant.
Photography: Chaunte Vaughn, Associate Creative Director: Melissa San Vicente-Landestoy, Art Director: Hannah Packer, Associate Director, Creative Production: Alex Friedlander, Associate Creative Producer: Becca Solovay, Associate Content Director: Sarah Ferguson, Makeup Artist: Jonet Williamson, Hair Stylist: Akihisa Yamaguchi, Wardrobe Stylist: Dominick Barcelona, Digital Tech: Erik Dalzen, Photo Assistant: Matt Licari, Model: Sanzeda
Read more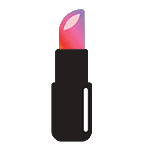 Back to top