3 Beauty Editors Try the Lancôme E-Shade Finder to Get Their Perfect Foundation Match
December 02, 2021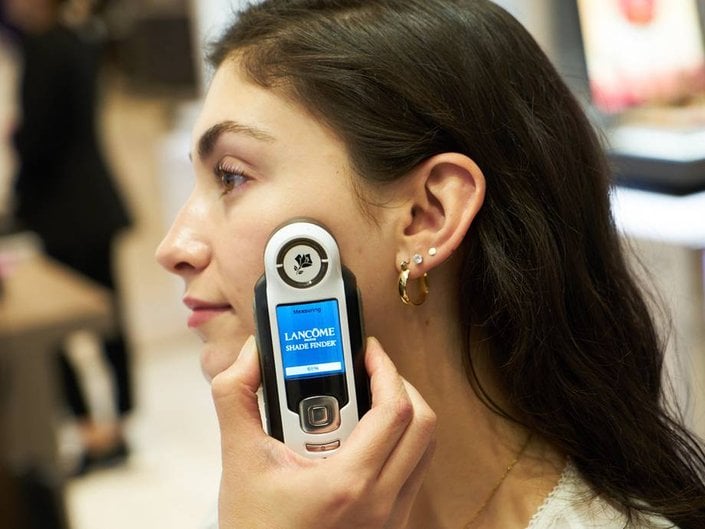 A quality foundation is a must-have in our beauty collection. In no way does that mean you can find us wearing it every single day, but it's necessary when we want our skin to look its absolute best. As curious beauty editors, we are always scouting ways to simplify the tedious process of finding the right foundation shade. So when we heard about the Lancôme E-Shade Finder, a service that matches you with the perfect shade of foundation for your skin tone using a handheld tool, we knew we had to try it.
Three beauty editors booked appointments at the Herald Square Macy's in New York City to test the device. Ahead, they share their experiences getting their foundation matched by both the Lancôme Shade Finder and a trained Lancôme beauty advisor to see whether person or machine came out on top.
Editor's note: Due to COVID-19, you can now chat with a Beauty Advisor online here.
Marisa Petrarca, Freelance Editor
I have very yellow undertones, which makes foundation-matching a bit of a struggle. But when I sat down at the Lancôme counter with my beauty advisor, she couldn't have been more excited to help match me with my perfect shade of Lancôme Teint Idole Long Wear Foundation. She swatched three different shades onto my cheek and the one that most clearly matched my skin was Shade 95 Ivoire (Warm). From there, my beauty advisor grabbed the Lancôme Shade Finder tool to scan the color of three different areas of my face: my forehead, cheeks and chin. Using that information, the tool recommended Shade 100 Ivoire (Neutral). When the two were swatched side by side on my cheek, it was clear that the warm shade complemented my skin best. According to my advisor, though, shade 95 is so new that it might not be in the Lancôme Shade Finder's system just yet.
The Verdict: If I had to pick just one option, I would stick with the advice of my Lancôme beauty advisor. However, I found it very helpful to have the information provided by the Lancôme Shade Finder, too. Used together, they helped me leave super confident in my foundation decision: 95 Ivoire Warm for the win.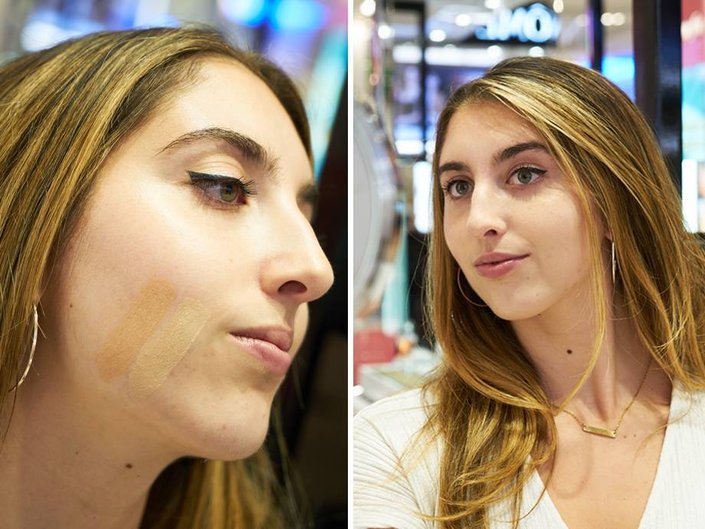 Tembe Denton-Hurst, Staff Writer, The Strategist
Finding my perfect foundation match has always been a little difficult because my undertones tend to fall somewhere between neutral and warm. My face is also a few different shades, so I often have to decide which part of it I'm going to match. When I sat down with my beauty advisor, I thought it was going to take more than a few shades to get it right. Her first pick however, 460 Suede (Warm), proved to be a perfect match, blending seamlessly into my skin. She also swatched 450 Suede (Neutral), which pulled a little ashy on my bronze-gold skin. Next, we moved onto the Shade Finder tool, which she placed on a few parts of my face. Woman and machine were in perfect harmony, because the tool suggested 460 Suede (Warm), too!
The Verdict: Because my machine pick and beauty advisor pick were the same, choosing was pretty easy. I am now happily obsessed with shade 460 Suede (Warm) and will reach for it whenever I'm looking to achieve a flawless, luminous complexion.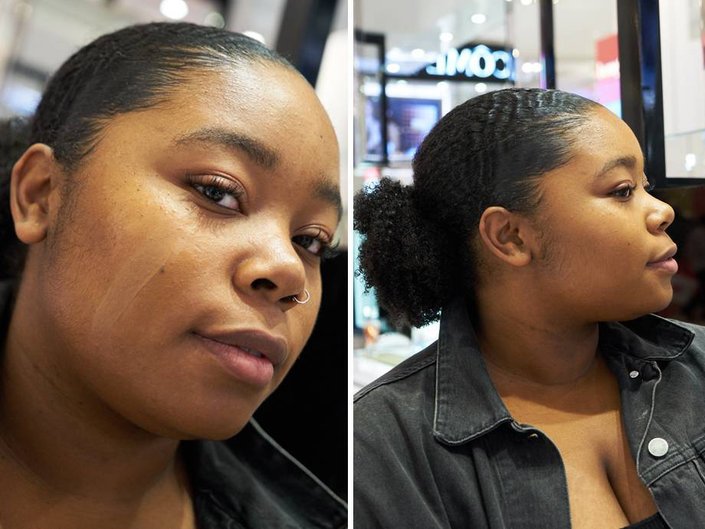 Jessica Harrington, Beauty Editor, Popsugar
When I sat down in the makeup chair, the Lancôme beauty advisor didn't miss a beat — she instantly began swatching various shades of the Lancôme Teint Idole Long Wear Foundation on my skin. Full disclosure: The skin on my body is always a few shades darker than that on my face — especially in the summer — so finding a perfect foundation match between the two skin tones can be a bit tricky. Her decision landed on 160 Ivoire (Warm) — a light foundation shade with warm, yellow undertones. It was a great match for my current complexion. When it came time to use the Lancôme Shade Finder, the beauty advisor asked me which three locations I wanted to be scanned (these areas would be averaged together for the perfect match). I picked my forehead, cheek and neck. The result came back 250 Bisque (Warm). While it was darker than the beauty advisor's initial recommendation, it did match with the skin on my body better.
The Verdict: As someone who enjoys my tanner skin tone and likes a bit of healthy color to my complexion, I went with the machine's choice of 250 Bisque (Warm). It was nice having the option to factor in the skin on my body to a more accurate match. When the foundation was blended down my neck, it gave me a natural, seamless complexion.
Photos: Marisa Petrarca, Tembe Denton-Hurst, Jessica Harrington
Read more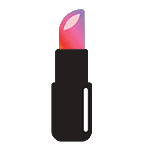 Back to top