Women in Their 20s, 30s, 40s and 50s Try the L'Oréal Paris Age Perfect Radiant Serum Foundation
December 08, 2021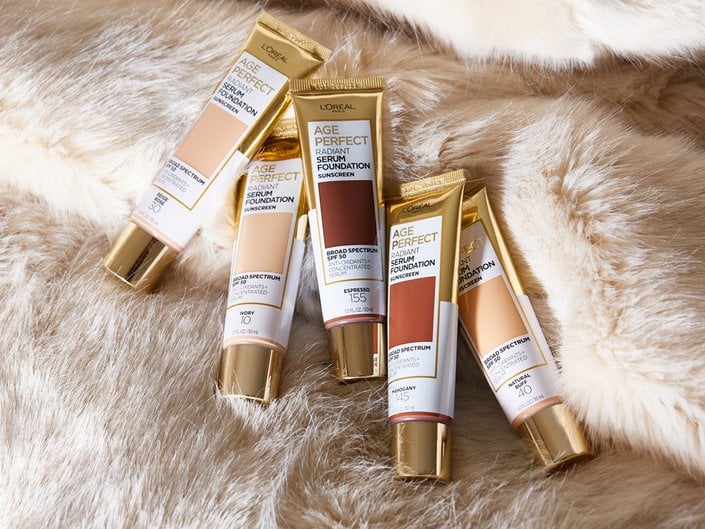 Finding the right foundation for your skin type can be tricky. If you have oily skin, you'll probably want a mattifying formula, while, if your skin tends to be dry, lightweight, dewy foundations are a great place to start. But what about if you have mature skin? Enter the L'Oréal Paris Age Perfect Radiant Serum Foundation, a SPF 50 foundation that's specially designed for mature skin. Once we read all about the insane benefits the formula provides (it moisturizes, evens tones, protects skin, feels lightweight and offers a radiant finish) we couldn't not try it. Ahead, find out what women in their 20s, 30s, 40s and 50s had to say about the formula.
Genesis, 22
While I knew that the new Age Perfect Radiant Serum Foundation was geared towards mature skin, when I see the words 'radiant' and 'lightweight' on a foundation bottle, I can't resist testing it out. I'm a dewy skin-loving gal who always opts for a tinted moisturizer because I like a formula that makes me look put together without feeling like I'm wearing a ton of makeup.
After trying the L'Oréal Paris Age Perfect Radiant Serum Foundation, I can honestly say that it lived up to its name. I applied it all over my face and my complexion instantly appeared more radiant, plump and hydrated. I will say, it is a little bit heavier than what I normally gravitate towards, but the natural-looking and glowing finish is enough to make me want to add it into my foundation rotation.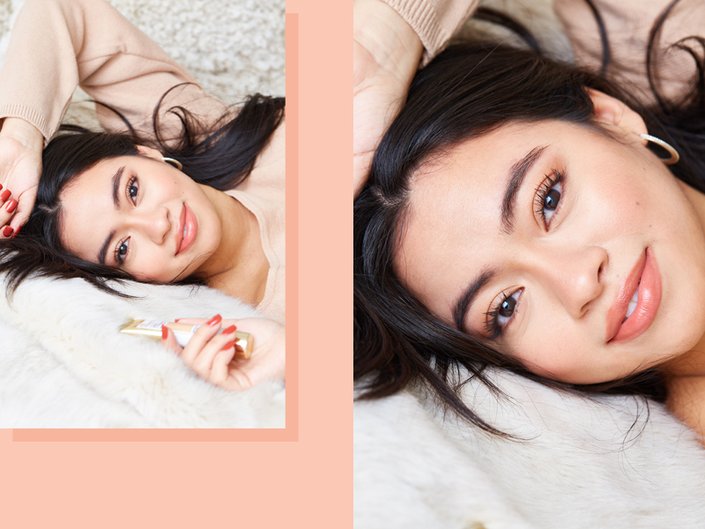 Samantha, 22
I tend to stay far away from anything remotely matte — I'm all about a good glow. Understandably, I was excited to give the Age Perfect Radiant Serum Foundation a go. Yes, it's intended for mature skin. And, yes, I'm 22. But with hydrating, blurring, radiant coverage and good-for-you ingredients like vitamin B3, I couldn't find a reason not to give this lightweight complexion product a shot.
Long story short, I'm glad I did. I quickly became obsessed with the breathable texture, dewy finish and plumping properties. It's perfect for when I want to take things up a notch from my everyday BB cream but don't want to sacrifice glow.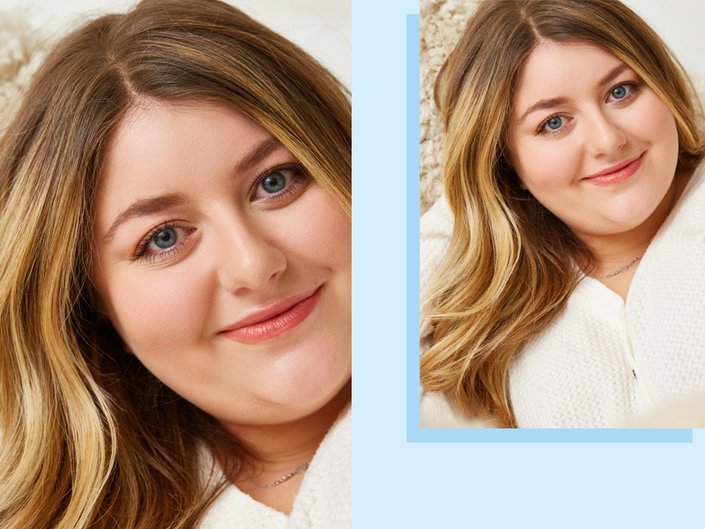 Lindsey, 36
Convincing me to stray from my usual CC cream is a hard sell, but this foundation may have just done it. My skin is super dry no matter what time of year it is, so most full-coverage foundations just look patchy and cakey (not cute). Because this serum foundation is infused with hydrating glycerin, niacinamide and hyaluronic acid, though, it did just the opposite and actually helped keep my skin moisturized.
It also has SPF 50 in the formula, which I love for an extra dose of sun protection. I did have to mix two of the 30 shades to find my perfect match, but I have a feeling the darker shade will be just right come summer.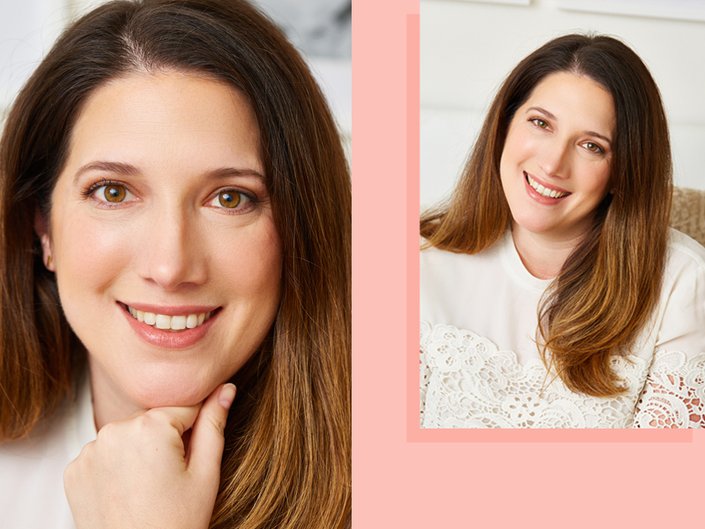 Leslie, 45
I usually only wear foundation for special occasions because it feels too heavy on my skin. This one honestly didn't feel that way, though. It actually didn't feel like anything, and the color blended seamlessly with my skin tone for a natural but more even look. It might just convince me to wear foundation on a more regular basis.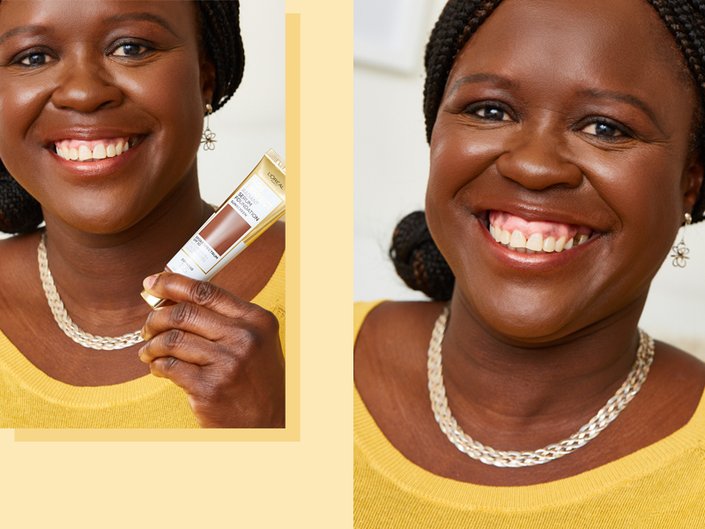 Cheryl Vaughn, 59
First of all, this might be an unusual observation, but I love the applicator of this foundation. Sometimes I have a hard time controlling the amount of makeup I want to use, but the small applicator made it simple to get the right amount on my finger or sponge. The coverage was amazing. I was surprised that such a little bit went a long way. I used almost half as much foundation as I normally use. But even with using less, it still covered my dark spots without having to use a concealer — one fewer step in my makeup routine.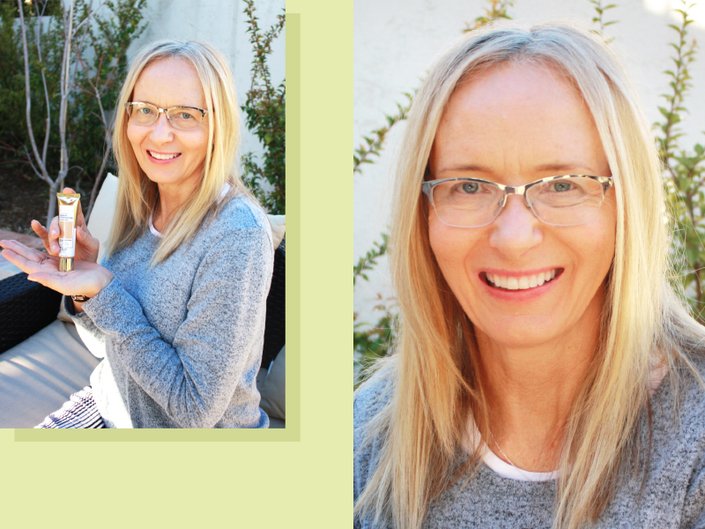 Photographer: Chaunte Vaughn, Art Director: Melissa San Vicente-Landestoy, Makeup Artist: Jonet Williamson, Visual Designer: Hannah Packer, Creative Producer: Jessica Thiel
Read more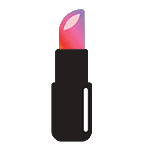 Back to top