Dry Skin Has Nothing on the New L'Oréal Paris Skin Paradise Tinted Moisturizer
November 09, 2020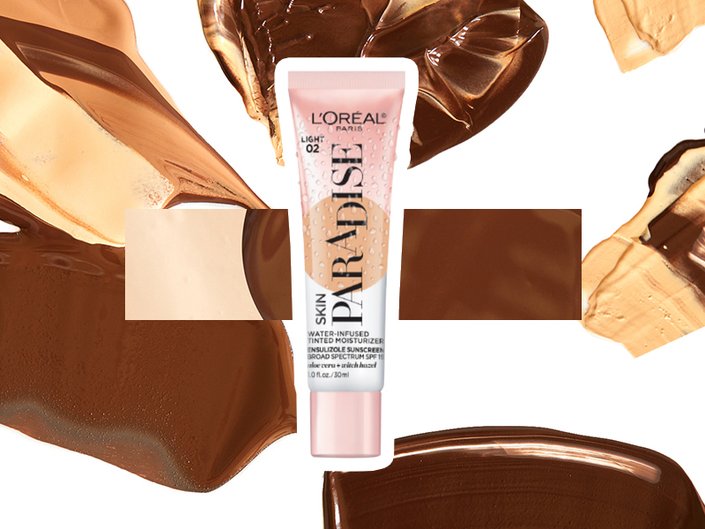 We don't know about you, but as soon as the weather turns cold, our skin becomes seemingly drier and flakier by the minute. This makes applying foundation difficult, and we're often left a base that looks more cakey than flawless. If this happens to you, too, you might want to opt for a base that's more lightweight and hydrating, like a tinted moisturizer. And just in time for winter's arrival, L'Oréal Paris dropped a new one. Say hello to the Skin Paradise Water-Infused Tinted Moisturizer. Read on to learn more about the ultra-hydrating foundation swap.
Skin Paradise gives you all the great benefits of moisturizer with the coverage of a foundation. The skin-friendly formula is infused with a blend with aloe vera and witch hazel, to give the skin a fresh, radiant finish. The aloe vera works to keep your complexion moisturized throughout the day, while the witch hazel helps mattify and brighten. The best part? It's oil-free, non-comedogenic and suitable for sensitive skin, making it a must for all skin types.
Skin Paradise is available in 12 blendable shades to suit a variety of skin tones. It's up to you whether you want to wear a light layer for sheer coverage or a few layers for a fuller-coverage finish. Regardless, it will instantly even out, hydrate and add glow to your complexion.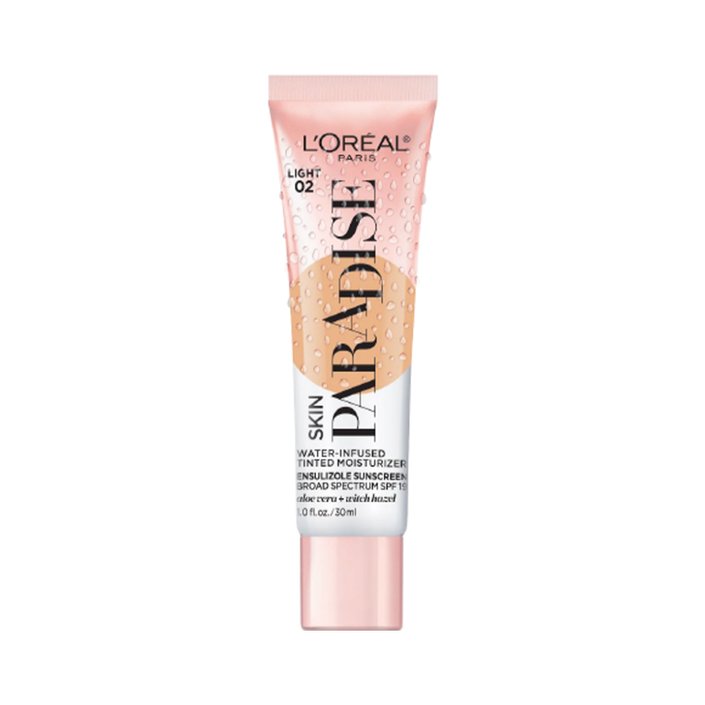 Photo: Courtesy of L'Oréal Paris
Read more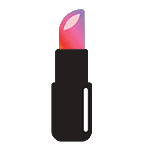 Back to top