Our Editors Put The New Maybelline Tinted Oil to the Test — Here's How it Stacks Up Against the Competition
March 30, 2022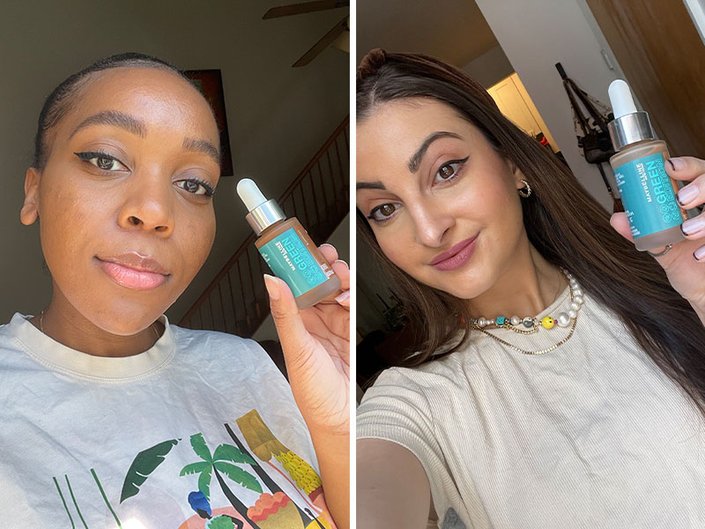 Skincare-meets-makeup hybrid products have been taking over this year — and not without reason. Between the skin-loving ingredients and lightweight, natural-looking coverage, skin tints have become a permanent fixture in many of our makeup routines. When Maybelline New York dropped its rendition of a skin tint, the Green Edition Superdrop Tinted Oil, we tasked our editors with putting it to the test. Find out how the adjustable-coverage formula stacks up against the competition, below.
Kat, Social Media Editor
Shade: 80
Growing up with oily skin, the thought of using any kind of oil-based complexion product terrified me. This product really threw all those misconceptions out the window. After trying it out for a couple weeks, I found that it left my skin looking glowy and not greasy. I was also surprised at the fact that I could amp the coverage with a couple layers. It's such a lightweight formula that I know is going to be perfect for springtime. If you have oily skin, I'd just say to tap a bit of powder on your T-zone, and you're good to go!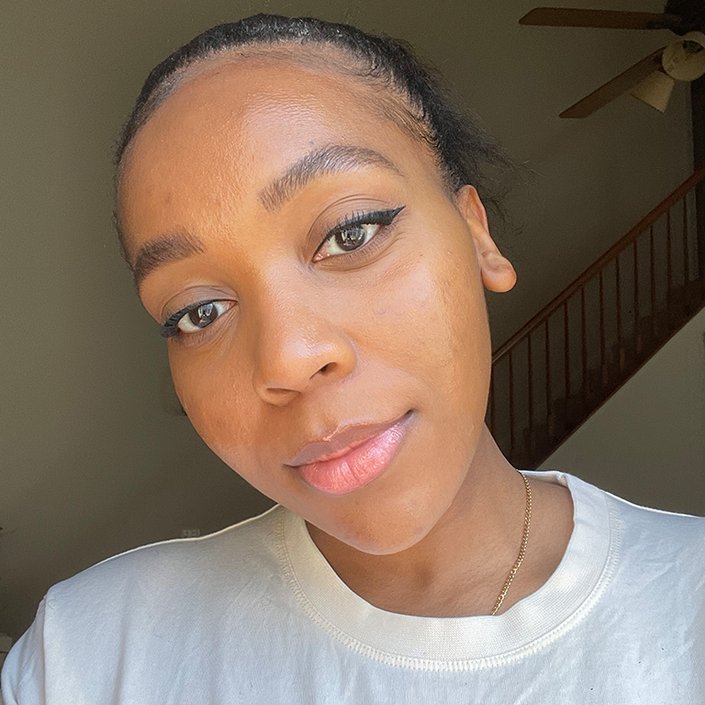 Alanna, Assistant Managing Editor
Shade: 50
Lightweight makeup is a must-have for me when the weather gets warmer, so I was stoked to incorporate this tinted oil into my routine. I have naturally combination skin, so I was a little intimidated by the oil itself at first (read: I never want to look too shiny), but this formula was a nice happy medium. It actually sunk right into my skin upon application, blended out nicely and kept me matte throughout the day. It does have more of a sheer coverage finish than I'm typically used to, so I layered concealer over top and was pleased with how easy it was to blend without one pill or flake in sight. I definitely recommend adding concealer on top in places you want more full coverage, but it's totally worth the try if you're searching for a more lightweight option vs. a regular foundation.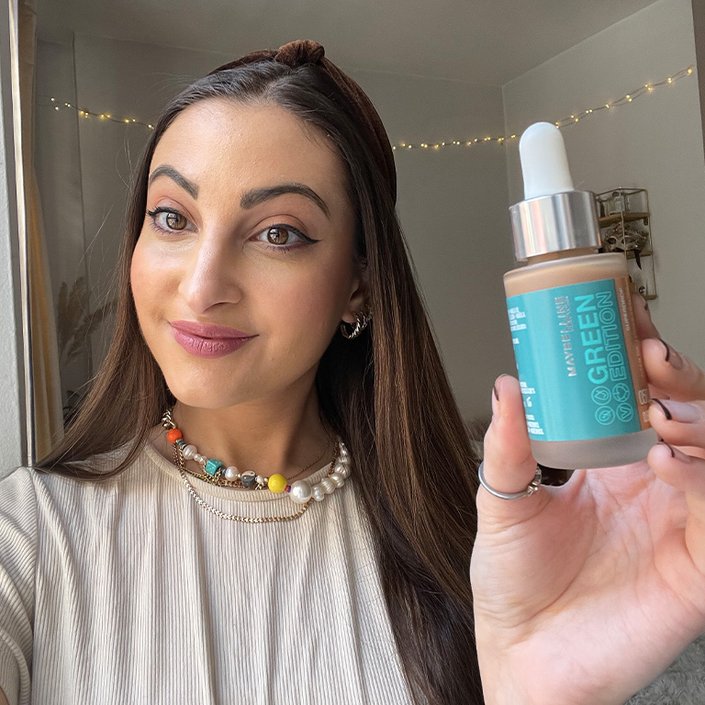 Caitlyn, Assistant Editor
Shade: 40
I have really oily, acne-prone skin, so I'm always hesitant to try out makeup products that contain oil. I was pleasantly surprised, however, that this formula wasn't greasy at all. In fact, after I applied a few drops with my fingers, it gave me a subtle glow while also making my skin feel incredibly soft, all thanks to the jojoba and marula oils I was so afraid of. Admittedly, the shade I tested was a little too dark, but I'll be keeping it on hand for the summertime when my complexion is a little more golden and sunkissed.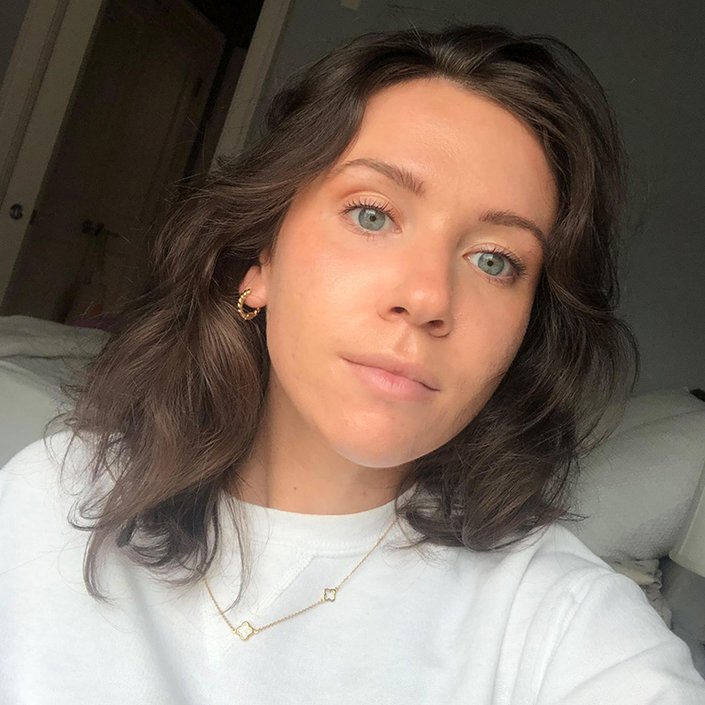 Ariel, Associate Editor
Shade: 10
My dry, sensitive skin plays nicely with creams, balms and oils, so I couldn't wait to try this product. It's a lightweight tint that provides sheer but buildable coverage and gives my skin a subtle luminosity. I love the dropper applicator and the fact that it blends in easily with my fingers — I'll take any opportunity to leave a clean makeup brush untouched. It's not as long-wearing as a typical foundation on its own, so I would recommend adding a powder on top to increase its staying power and tone down shine if you have oilier skin than I do.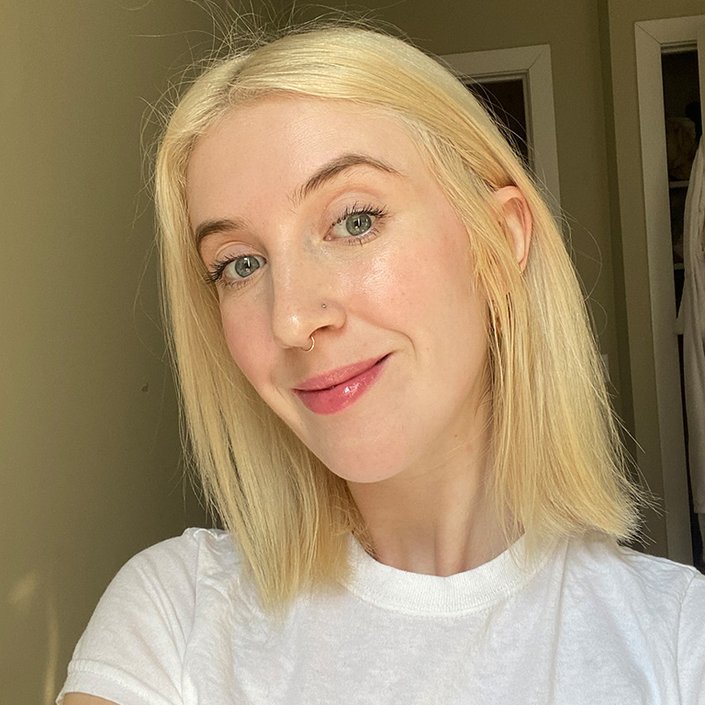 Photos: Alanna Martine Kilkeary, Katlyn Pierre, Caitlyn Martyn, Ariel Wodarcyk
Read more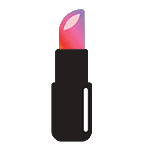 Back to top