Our Editors Tried (and Loved!) Valentino Beauty's New Luxe Liquid Foundation
August 18, 2021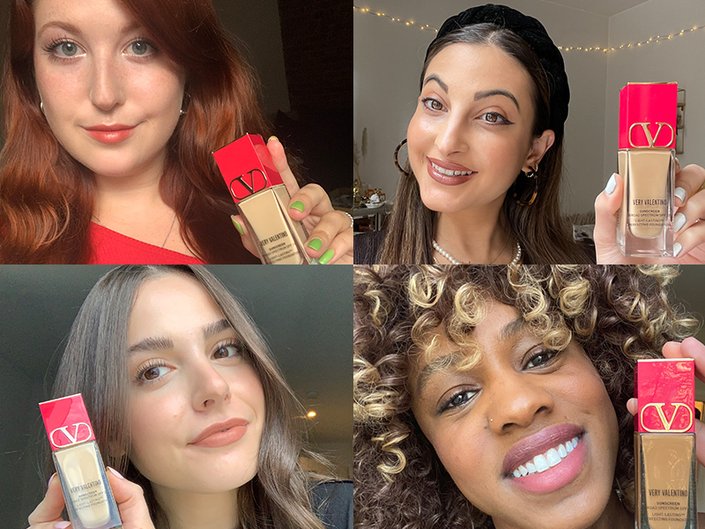 Tinted moisturizers had their moment in 2020, but foundation is making a comeback. Innovative formulas are emerging that are just as lightweight as tinted moisturizers but provide more coverage. One that we're seeing everywhere is the new Valentino Beauty Very Valentino 24 Hour Wear Liquid Foundation that launched in July with 40 inclusive shades. Below, find our editors' honest reviews to see if it truly lives up to the hype.
Mary, Associate Editor
Shade: LA2
As someone who hasn't worn foundation for the past five years — especially not in the summertime — I was nervous to try this new one from Valentino. I've always struggled to find a foundation that seamlessly blends into my skin and doesn't cake after hours of wear. Upon first application with a damp makeup sponge, I was pleasantly surprised that it beautifully blended into my skin evening out my red spots and leaving me with a flawless, soft-matte complexion. The true test was how it looked after a day's wear, though. The foundation felt weightless and breathable during a scorching New York summer day and did not budge despite how much my face sweat. I never thought I'd begin regularly using foundation again, but I've worn it every day since — and I'm convinced I won't find one better than this.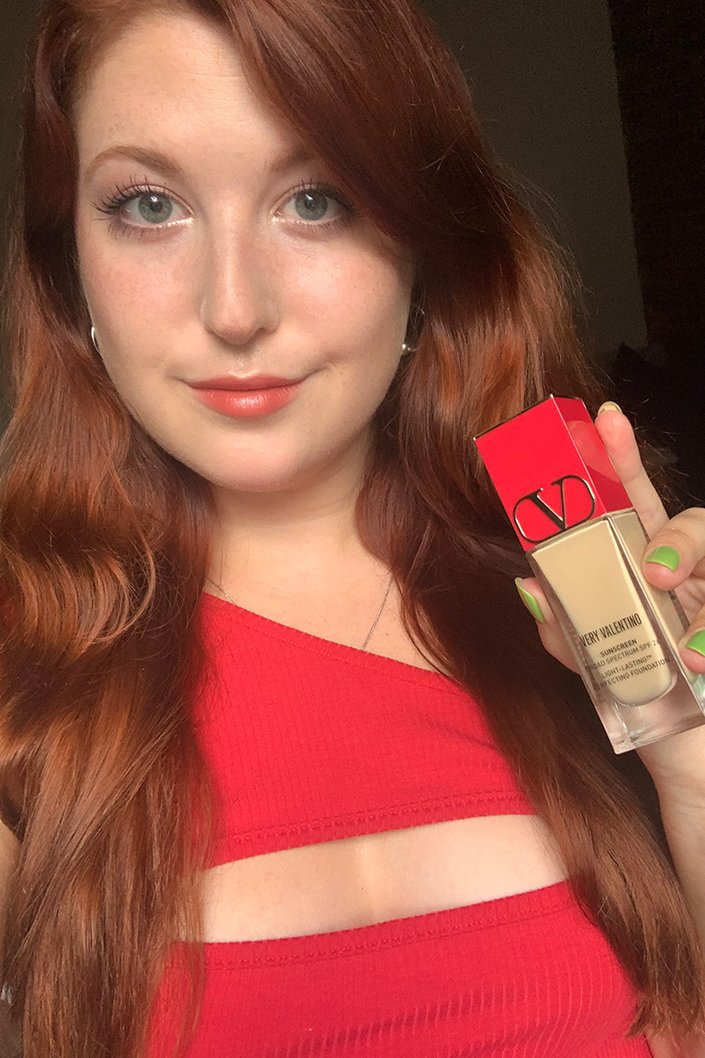 Alanna, Assistant Managing Editor
Shade: MN3
My combination skin type makes it difficult to commit to a foundation formula (most end up being too glowy or overly cakey), so I definitely was skeptical when first trying this semi-matte formula. When I applied it, however, my worries began to dissipate — it was extremely lightweight to the touch, easily blendable and provided a lot more coverage then I'd anticipated. The best news was that it didn't crack or crease throughout the day, even in my driest and most oily spots. Complete with a little powder, this formula is a great, non-drying option for combo skin, and I can see myself reaching for it in a more — dare I say — committal way.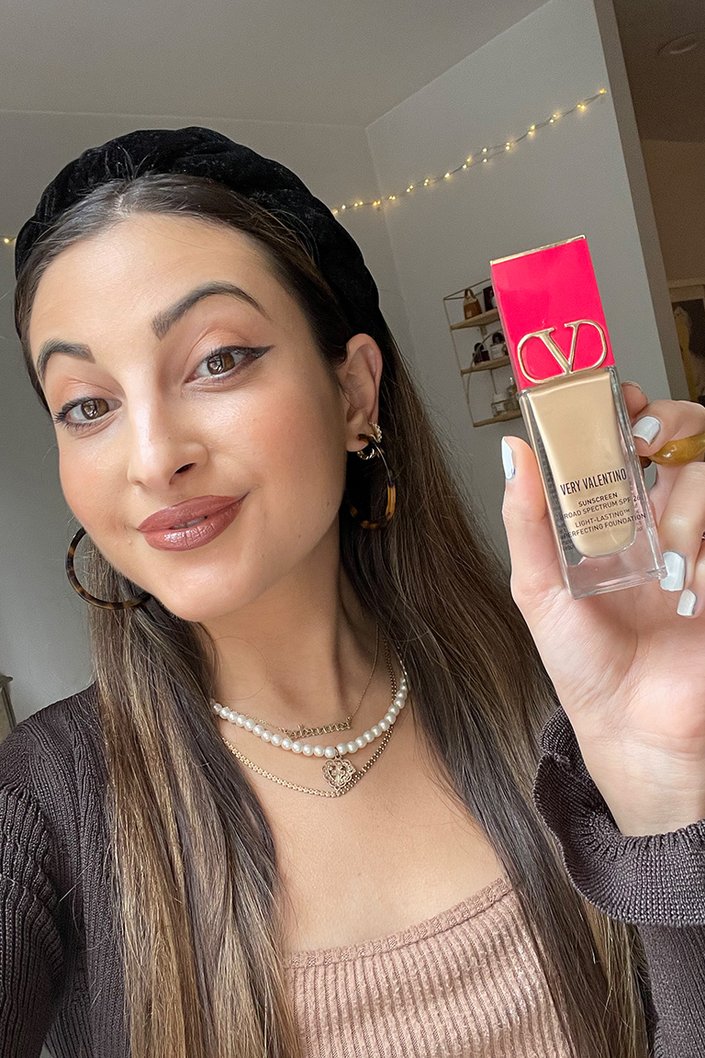 Shalwah, Senior Editor
Shade: DN2
My skin is typically on the drier side so I love a great liquid or cream foundation, but in the summertime I usually skip it because of the heat. Also, my love for a minimalist beauty look means leaning more towards tinted moisturizer for coverage. But this foundation is making me reconsider that. It's so lightweight and comfortable that you forget that it's there — that is, until you pass a mirror and see how fresh and glowing your complexion looks. The coverage is light enough that a skinimalist like me can love it, but it's also buildable for those who want a medium-full coverage foundation. It also dries down to the perfect finish that lets your skin look like skin.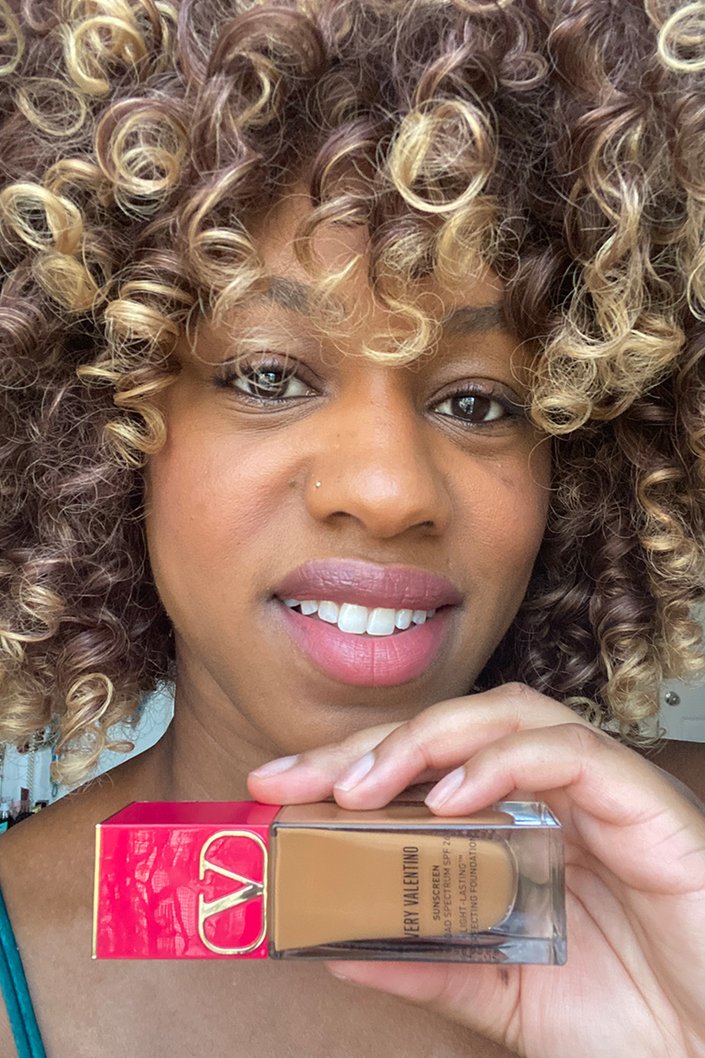 Alyssa, Assistant Editor
Shade: LA2
Despite having oily skin, I've been enjoying luminous, sheer-to-medium coverage foundations. So, when I tried out this semi-matte foundation for the first time, I found it to be a bit too matte for my current preferences. However, the second time I wore it, I applied it on top of a dewy primer and it completely changed the game. The foundation and primer combination created a gorgeous finish on the skin that looked natural yet perfected. I've also mixed this foundation with a skin tint for a bit more coverage and lasting power, and it worked out beautifully. I've really been loving the versatility!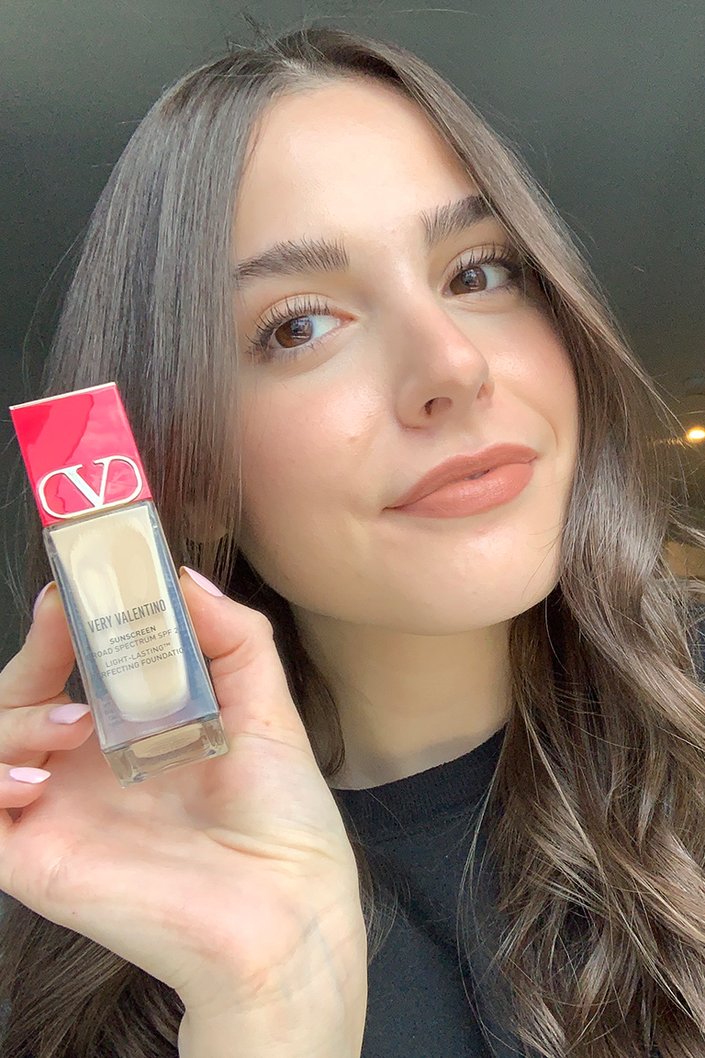 Caitlyn, Assistant Editor
Shade: LA3
I have super oily skin that tends to be more slick in the summer months, so when Valentino launched a new foundation with a semi-matte, full-coverage formula, I couldn't wait to try it out. I applied an even layer of the foundation to my face with a foundation brush and immediately fell in love with how it sat on my skin. The liquid foundation dried down nicely and gave my skin a nearly flawless powdery finish. I'll be reaching for this formula again and again for the rest of the summer.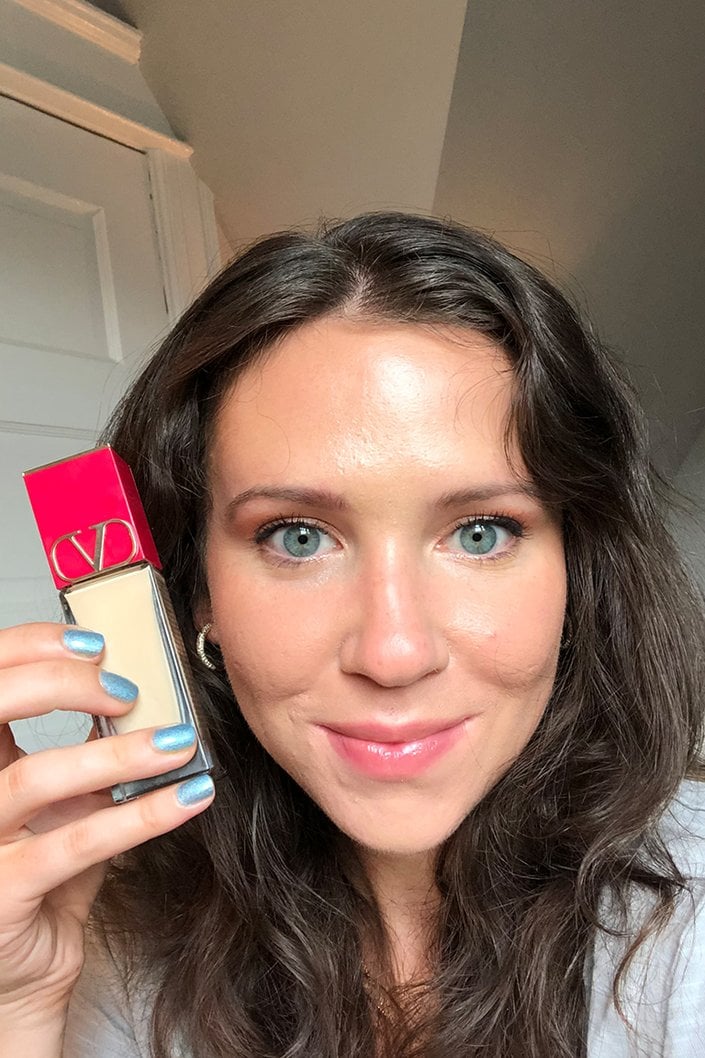 Ariel, Associate Editor
Shade: LA2
As someone with dry skin, I tend to wear dewy, lightweight foundations with a luminous finish. The Valentino foundation is semi-matte and to be honest, I found it a little too matte for my liking upon first application. However, when I mixed it with my favorite illuminating drops (the
About-Face Light Lock Highlight Fluid in Fight or Flight
), I loved the glowy finish and full coverage this foundation gave me, not to mention the lasting power.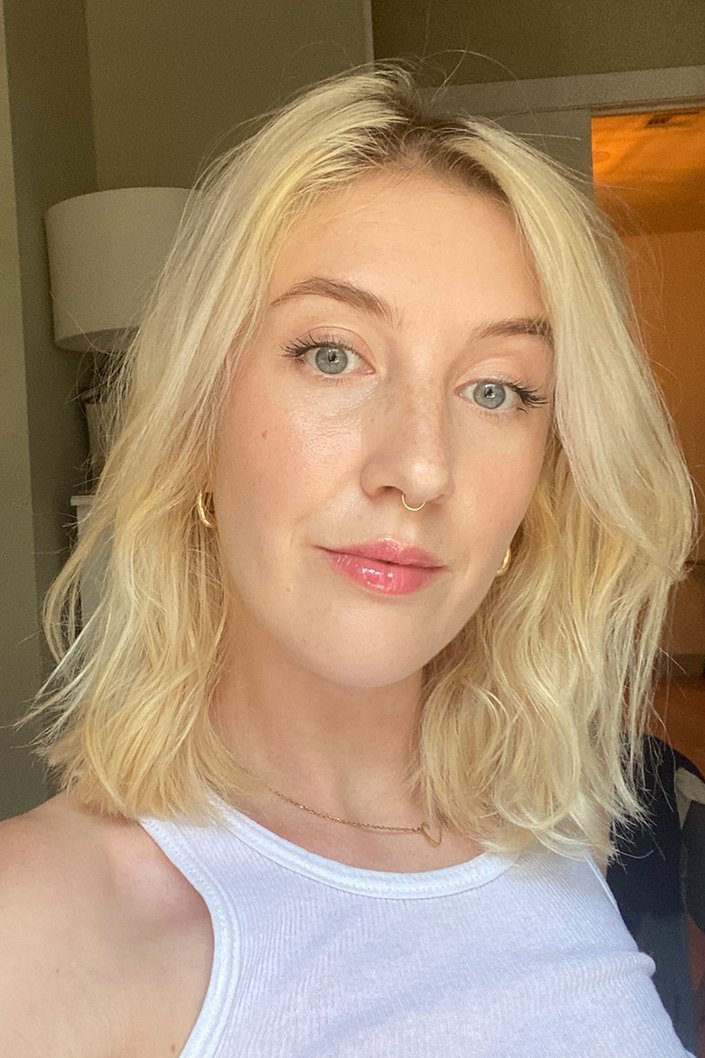 Photos: Mary Honkus, Alanna Martine Kilkeary, Shalwah Evans, Alyssa Kaplan, Caitlyn Martyn, Ariel Wodarcyk
Read more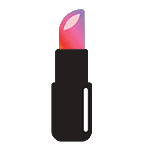 Back to top