How to Wear Sunscreen Under Foundation, According to an Expert
May 19, 2021
We all know the rule of thumb when it comes to sunscreen: wear it all day, every day, even if you're indoors. The topic of wearing sunscreen with makeup — especially foundation — is not so cut and dry, though. Is the SPF in your foundation enough? Should you apply your sunscreen under your makeup? How can you reapply sunscreen over foundation? To answer our questions, we consulted with New York City-based dermatologist Dr. Bruce Katz. Read on for his safe sun tips.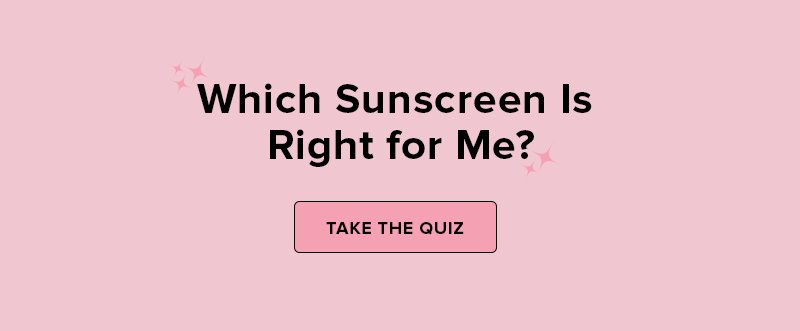 Do You Need to Wear Sunscreen if Your Foundation Contains SPF?
"Don't rely on makeup for the best source of SPF as it's notoriously unreliable in terms of the level of protection," says Dr. Katz. "Plus, makeup isn't always applied evenly and comes off easily, decreasing optimal coverage. You want to wear sunscreen underneath your foundation — it actually provides a better base for your makeup application."
He also recommends waiting a few minutes before applying your foundation to allow your sun protection to set. So, yes, your morning routine should include applying sunscreen before your makeup. Don't skimp on application either. Make sure you get a generous even layer of sunscreen on your face before applying any other cosmetic products. Choose a foundation you love regardless of SPF, and think of makeup with added sun protection as a bonus. One of our favorite foundations with SPF is the Lancôme Teint Idole Ultra 24H Long Lasting Foundation.
What to Look for in a Sunscreen
Dr. Katz recommends using a formula with SPF 30 or higher broad-spectrum protection. "I tell my patients to apply it evenly all over until it vanishes," says Dr. Katz. We love tinted sunscreens because they help even out the complexion and can double as a sheer foundation on days when you don't need a lot of coverage. Try the CeraVe Hydrating Sunscreen With Sheer Tint SPF 30.
How to Reapply Sunscreen When You're Wearing Makeup
"For maximum protection, sunscreen should be applied directly onto skin, underneath any makeup, other moisturizers or skincare products," says Dr. Katz. "You can put sunscreen on over your foundation, but ideally, you would wash it all off and reapply — although we know most won't really do that." An alternative? Apply a loose powder or mineral veil with sun protection (like the Supergoop (Re)setting 100% Mineral Powder SPF 35) and shield skin from direct sunlight by seeking shade and wearing a wide-brimmed hat when possible.
Read more