How the YSL Beauty All Hours Foundation Performs on Dry, Oily and Combination Skin Types
January 30, 2023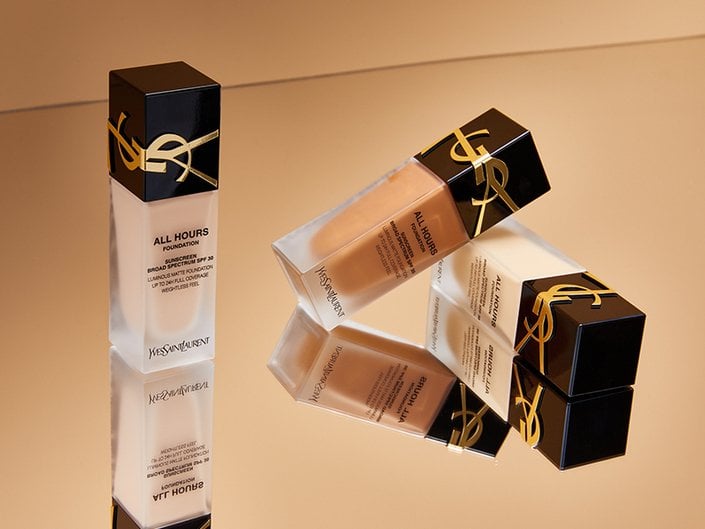 The YSL Beauty All Hours Foundation comes with a long list of claims: It's full coverage, transfer-proof and waterproof, with a luminous-matte finish, SPF 30 and a 24-hour wear time. While none of our editors pushed the foundation to its full 24-hour limit, we did test it for a full day to see how the formula performed on our varying skin types, from ultra-dry and sensitive to oily and combination. Keep reading to find out our thoughts.
Alanna, Assistant Managing Editor
An excellent complexion product can stand the test of lots of unfortunate circumstances, like heat, sweat and tears. Perhaps the ultimate test of a foundation, in my opinion, is when you're sick. Unfortunately (or fortunately!), I got to see how this foundation withstood a gnarly cold. When I'm sick, my skin always dries out (it's usually combination, but in this case it was very dry), with flakes and cracks around my nose. On the day I mustered up the energy to wear makeup at all, I reached for this bottle because it's infused with soothing skincare ingredients like hyaluronic acid and SPF. It provides full-coverage wear, which was needed to cover up the irritation and redness around my nostrils. It lived up to all of its claims after a whole day of blowing my nose, felt rather lightweight and made me look better on the outside than I felt on the inside. If I loved this product so much when I wasn't feeling my best, I can only imagine how it will make me feel when I am!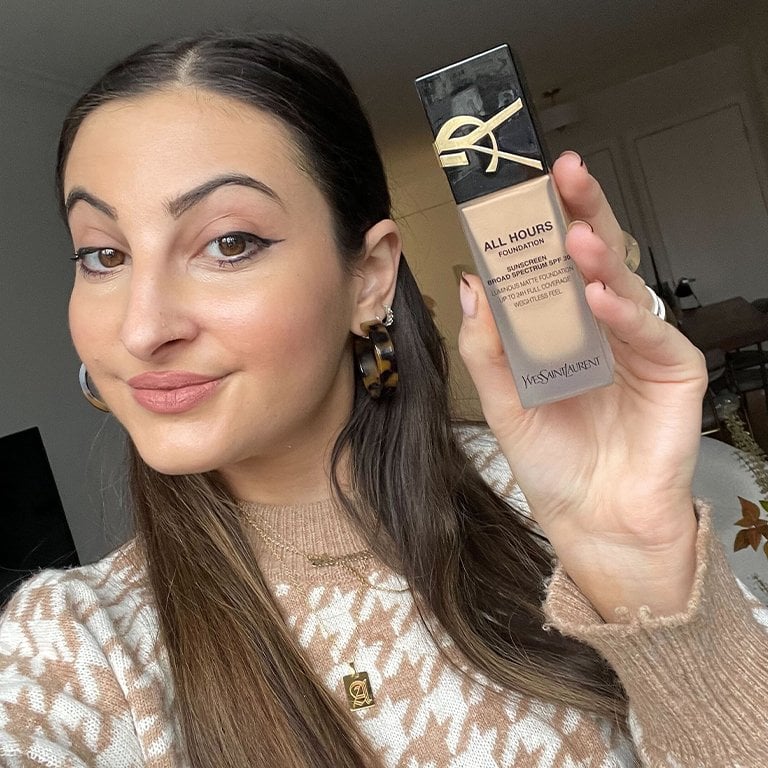 Ariel, Editor
I have dry skin, so I was a little apprehensive about this foundation's claim to have a "luminous matte" finish. What does that mean? Isn't that a little contradictory? Yes, but it works! The foundation looked satin-like on my skin. Rather than powdery-matte or shiny and dewy, it struck a pleasant balance between the two. I applied it with a flat-top brush and blended the edges with a damp beauty sponge, and was impressed by how smoothly the formula glided on. It didn't emphasize the texture on my face (I have large pores on my cheeks that most foundations tend to accentuate), and it lasted with minimal transfer for eight hours, which is the longest I've yet to wear it. For me, this is a great night-out foundation — the first time I tested it was on New Year's Eve with a dark smoky eye (pictured below), and it made me feel ultra glam.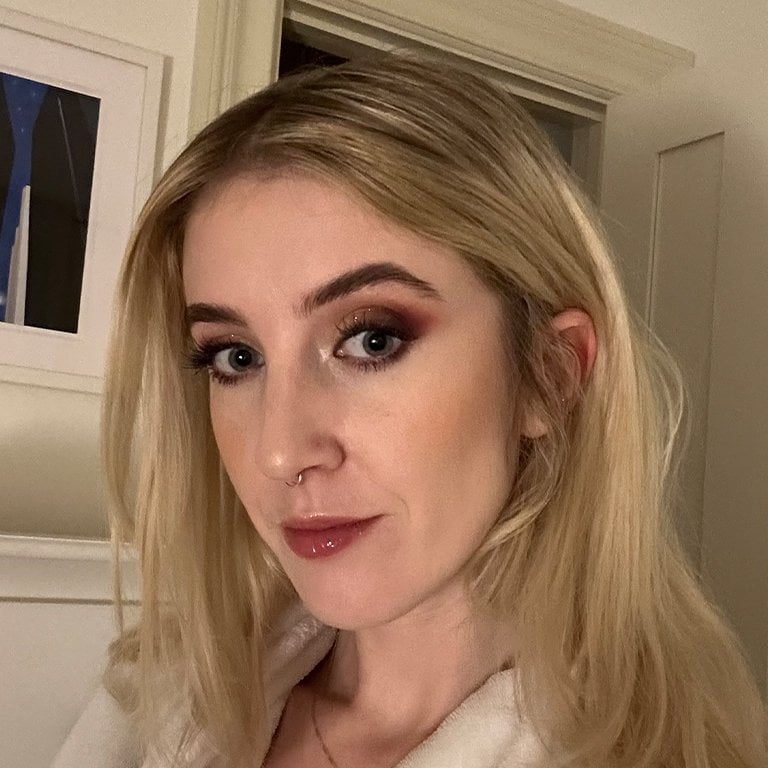 Jordan, Associate Editor
When it comes to complexion makeup, I prefer a natural, dewy look that enhances my skin, rather than overly matte makeup that covers it up. The finish of the All Hours Foundation strikes a balance between luminous and matte, so it controls shine while still giving your skin a lit-from-within glow. It's the perfect balance for my combination skin. I wore it for about seven hours during my work day, and my skin never felt dry or looked cakey at any point, which is my biggest pet peeve with a lot of full-coverage foundations. I'll definitely be incorporating this into my regular makeup rotation.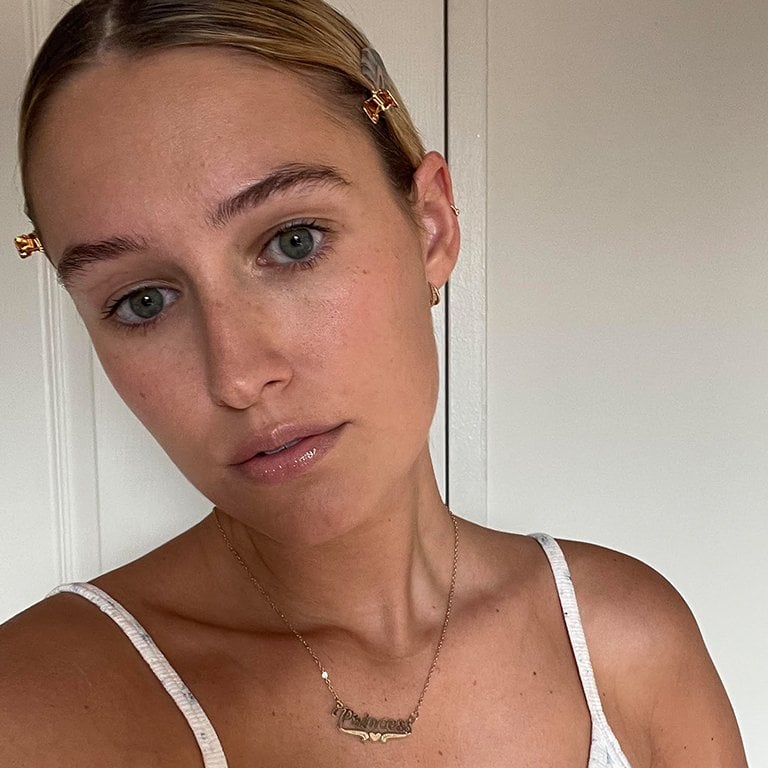 Kat, Social Media Editor
Winter has not been kind to my skin this year, leaving me with dry patches around my nose and temples. On top of those dry areas, I have an oily T-zone which makes it a bit difficult for me to find a complexion product that can really balance things out. With the All Hours Foundation claiming to give you a "luminous matte" finish, I was hopeful that it would do just the trick. After trying it during the workday, I have to say this might be the foundation I reach for throughout the season. I found that it glided over those dry areas with ease and didn't leave me looking cakey, which I've found with some of my other full-coverage foundations. Throughout the day, I really can say that my oils were kept at bay with a slight touch of powder to set the center of my face. I love that it leaves me with what I can only describe as "a glow from within." While it is matte, it doesn't leave the skin looking flat.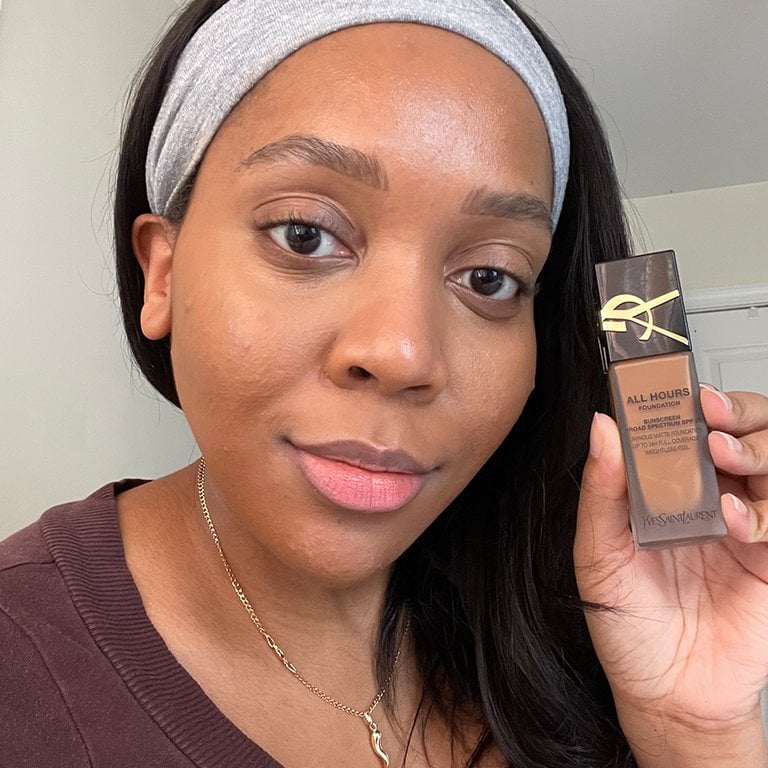 Photographer: Chaunte Vaughn, Art Director: Hannah Packer, Creative, Producer: Becca Solovay, Visual Designer: Juliana Campisi, Prop Stylist: Catherine Pearson, Prop Assistant: Lindsay Jones
Read more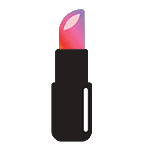 Back to top