How to Layer Perfumes for a Scent That's Totally Your Own
September 28, 2023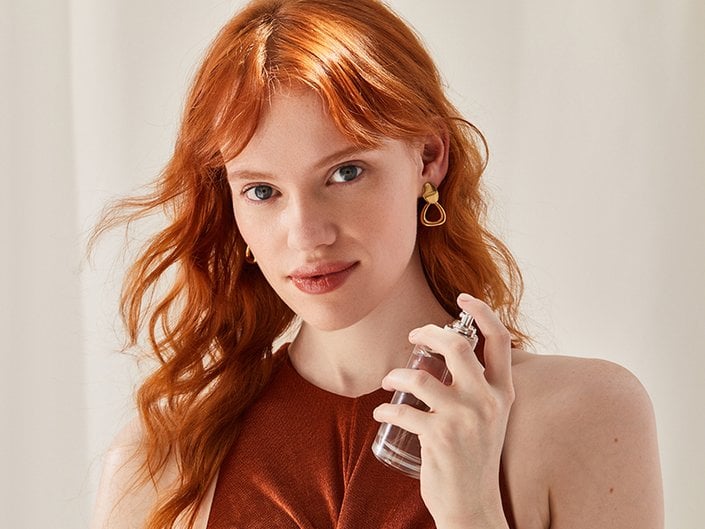 There are plenty of beauty products that are made to be recommended, gifted and shared widely, from a tube of universally flattering red lipstick to a mascara that makes every lash type look like a fresh set of extensions. Perfume, however, is not so one-size-fits-all. A fragrance that evokes cozy fall days and cuddly pashminas to one person may conjure up memories of a bitter, overly-cologned ex-boyfriend to another, while a scent you fall in love with on your best friend may not mesh with your own skin's chemistry.
While finding a scent you love can be tricky, this also makes the process all the more satisfying — and you can start to have even more fun with scents when you begin to layer your fragrances. "Layering scent is a chance to really create a scent unique to you; something that you know no one else is wearing, something rare and personal," says Frances Shoemack, owner of New Zealand-based fragrance house Abel. Below, Shoemack explains how to layer fragrances, and we're sharing some of our favorite combinations of scents to inspire you to mix and match in your own collection.
How to Layer Fragrances
Apply the More Concentrated Scent First
Fragrances come in varying concentrations, with the strongest being extrait de parfums, then eau de parfums (EDPs) and finally,. Because of their higher concentration of fragrance oils, EDPs and parfum extraits last the longest when you spray them, possess a more complex scent profile and have stronger projection. Meanwhile, eau de toilettes are lighter and have a shorter wear time. "Personally, I love wearing our parfum extrait on my pulse points, and layering our eau de parfum on my hair and clothes," says Shoemack. This allows the two scents to mingle without one overpowering the other.
You may have noticed that different fragrances have different categorizations on their labels, like eau de parfum (EDP), extrait de parfum or eau de toilette. Extraits have the highest concentration of fragrance oil, then EDPs and finally, eau de toilettes. Because of their higher concentration of oils, EDPs and extraits tend to last longer, have more of a complex scent profile and have stronger projection. Meanwhile, eau de toilettes are lighter and typically have a shorter wear time.
Apply Your Scents in Different Areas
Rather than spraying two perfumes directly on your wrists and neck, Shoemack recommends applying one scent to your skin, and one (or more) to your hair and clothes. "On skin, the scent will really open up with the warmth of your blood: on hair or clothes, the fragrance will last longer," she explains. Applying a light scent, like an eau de toilette, to your clothes and hair is an excellent way of extending the perfume's wear time.
Play to Your Mood
Fragrance is all about self-expression, so don't be afraid to mix and match scents based on your mood and the occasion. "When you layer, you're really styling your scent, not just going through the motions," says Shoemack. During the day, she likes to pair Green Cedar ("a rich wood") with Cyan Nori, a salty, musky scent. At night, she layers Green Cedar with Black Anise, "a dark amber," for a warm, sensual effect. You can also play with the Abel Layering Set, a package of three best-selling fragrances made to mix and match.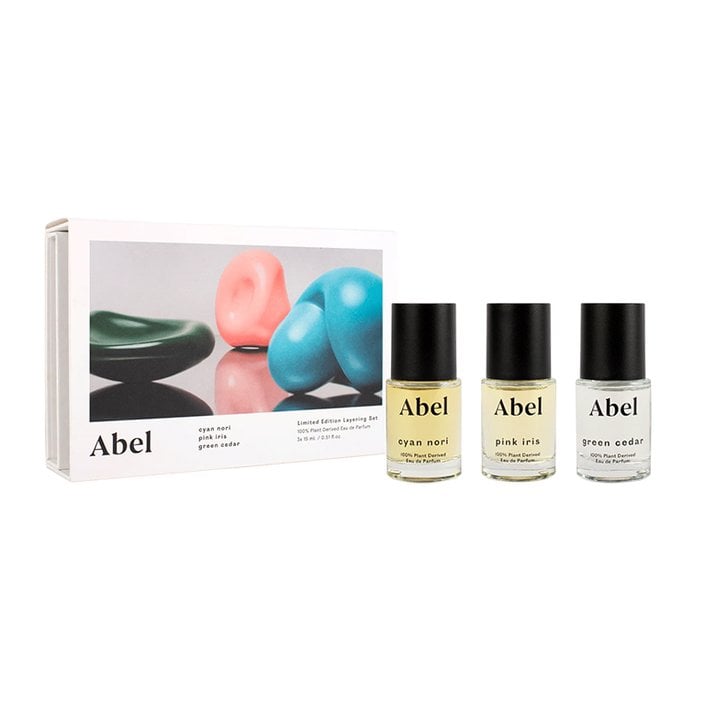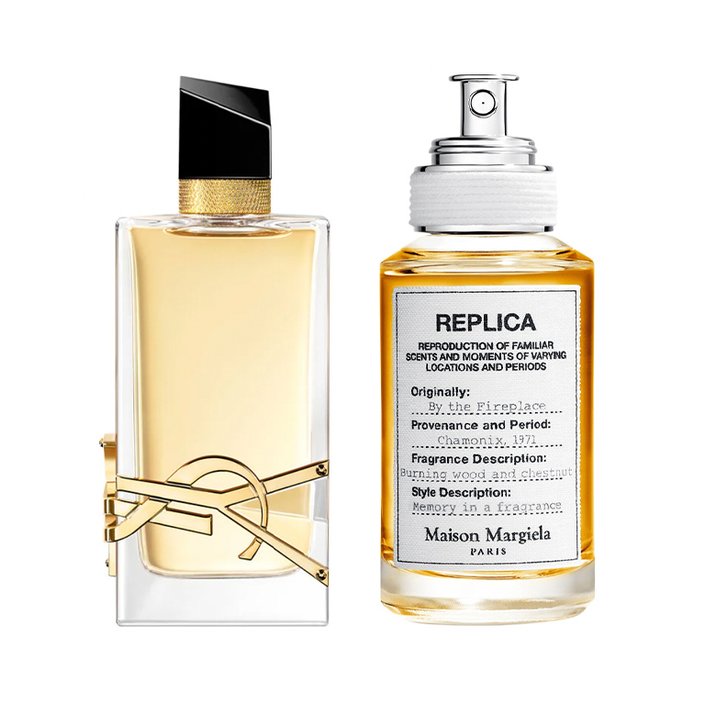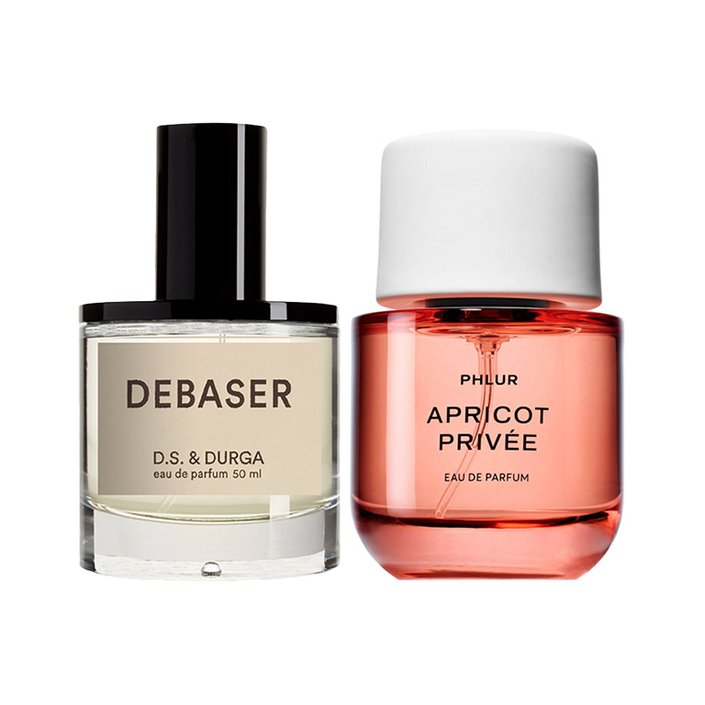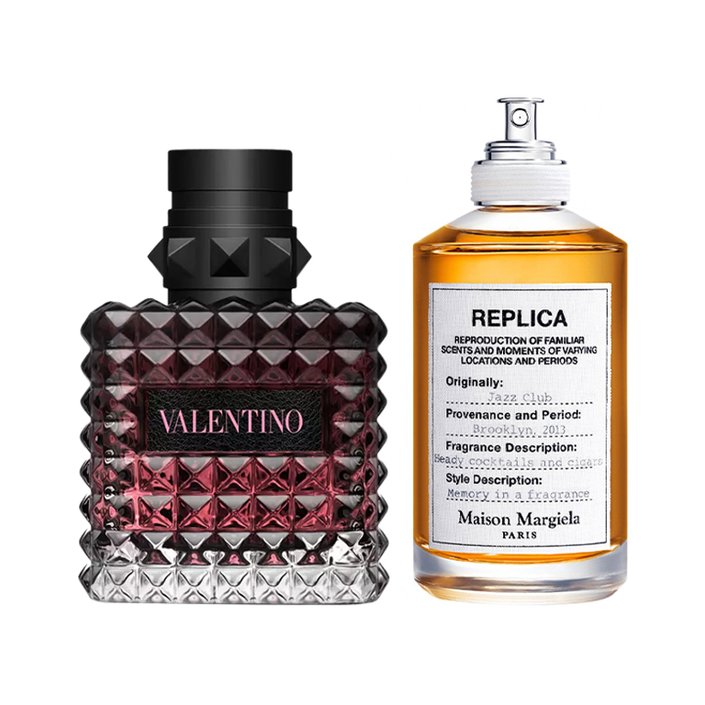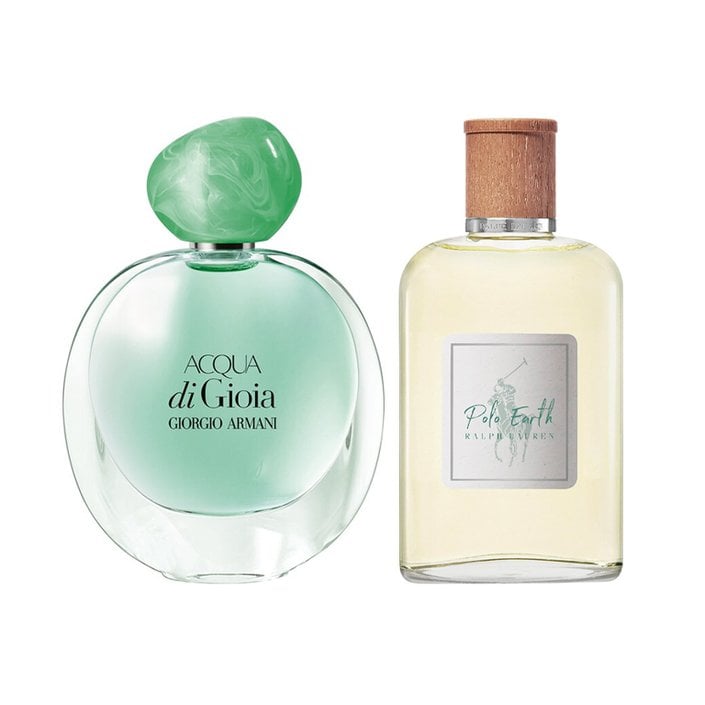 Read more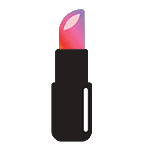 Back to top