Proenza Schouler Just Came Out With a Fragrance Inspired by Arizona — and We're Already Hooked
January 22, 2018
To us, perfumes are personas. Wearing a new scent gives you a new state of mind — you want to dress differently and experiment with new makeup looks. And that's just what Proenza Schouler is getting at with their brand new, first ever scent: Arizona.
Inspired by the feeling of expansive views, adventure and mystery, designers Jack McCollough and Lazaro Hernandez created this desert flower fragrance to embody the state's energy and dream-like terrain. "Reconnecting to things that really matter most feels both extremely personal and universal," the duo said in a joint statement about the fragrance. "In today's world, this feeling of wanting to connect to something more real feels right to us. The sense of the outdoors, of unexplored nature, of a kind of universal energy."
And it's with this sense of reconnection that they conceived the cathartic scent, made up of a creamy orris accord and white cactus flowers. The perfume also contains a dreamlike blend of jasmine absolute, orange flower and a solar accord that smells like sand on a hot day — and it melds with the body of the wearer. All we can say is brava to the luxury brand for redefining the American spirit one bottle at a time — we're so here for it. And we'll be busting out coppers and burnt oranges to complete the look.  
Arizona exclusively launches on February 10 at Saks Fifth Avenue, and you can preorder it now on Proenzaschouler.com.
Read more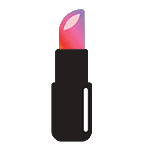 Back to top