We're Calling It: Flowerbomb Ruby Orchid Is the Sexiest Spring Fragrance of 2022
April 11, 2022
At the heart of the lipstick-red bottle, you'll find notes of creamy ruby flower orchid and foxy vanilla bean accord, punctuated by a bite of vibrant, juicy peach. The result is an alluring blend of vanilla, amber and florals inspired by the glamor of burlesque.
This scent is not for the faint of heart — it's a sultry showstopper that will make your confidence soar with every spritz. Ideal for those who love floral and gourmand fragrances, it's slightly lighter than the original Flowerbomb and adds an aura of magnetism to anyone who dares to wear it.
You can shop the intoxicating
Viktor & Rolf Ruby Orchid Flowerbomb here
.
Photographer: Chaunte Vaughn, Art Director: Hannah Packer, Associate Creative Producer: Becca Solovay
Read more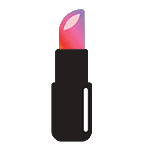 Back to top