Beauty Debate: Do You Prefer Powder or Liquid Highlighter?
July 28, 2020
Beauty lovers far and wide would likely agree that
highlighter is one of the most fun makeup products
they have in their stash.Whether they're a powder highlighter stan or liquid
highlighter lover
, however, is a more controversial subject. Ahead, two Makeup.com editors debate the topic and TBH, we're still unsure if there's a winner. Read on and pick a side!
The Case for Liquid Highlighter by Alanna, Associate Editor
I am a total liquid highlighter gal. Whether I'm applying it on my cheekbones, down my nose or on my décolletage, — I will always prefer using a velvety liquid formula. Unlike powders, I find that liquid highlighter formulas are easier to control and give you a more precise, glowing finish. To apply, I'll pump out one to two drops of liquid highlighter on the back of my hand. Lately, I've been switching between the NYX Professional Makeup California Beamin' Liquid Face & Body Liquid Highlighter in Golden Glow and the Urban Decay Moondust Glitter Liquid in Barely Baked. Both give off a shimmery-golden finish that works well with my olive skin. After I warm the product up in my hand, I will use my ring finger to tap it onto my cheekbones, down my nose and on my cupid's bow. Next, I'll grab another pump, mix it between my fingertips and lightly dab it on my chest and shoulders. The product absorbs instantly and doesn't appear cakey (like I often find with powder).
My favorite part about liquid illuminators is that they last for hours on end. I'll always opt for them in the summer because I find that they last through sweat and heat. Liquid highlighters allow me to control how much shimmer I want to apply and don't make me feel like I've been dumped into a vat of glitter by accident (read: powder highlight) — and for that, I'll always be a liquid highlight stan!
The Case for Powder Highlighter by Lindsey, Content Director
My makeup routine is all about making things as easy on myself as humanly possible. I love an all-in-one palette, a cream eyeshadow that lets me skip shadow primer and a liquid lipstick that ensures I won't need to touch up throughout the day. For a long time I eschewed highlighter entirely because it just seemed like an extra step that I didn't want to deal with, but after a makeup artist showed me the glow-up it could give, I was sold. That's when I set off on a quest to find my perfect highlighter.
Although I like the targeted application a liquid highlighter can provide, I'm a powder highlighter kinda girl all the way. I love that I can take a big, fluffy brush and sweep it on the highpoints of both my face and body. It takes two seconds, and as long as I use a powder that's not too glittery, it gives the perfect shine when the light hits it. Lately I've been reaching for the rose gold Maybelline New York Face Studio Master Chrome Metallic Highlighter Powder in Molten Gold. For the times when I do want a more detailed highlighter placement, I simply use a small concealer or shadow brush — problem solved.
Or Maybe It's Both?
If you're like us and can't seem to decide between the two, know that
it is a possibility to combine liquid and powder highlighter.
Simply start by dabbing on a liquid highlighter to your desired area after applying your base face makeup. Next, use a fan brush to apply a powder highlighter on top t. This will not only help set the liquid highlighter, it will keep it in place all day.
Read more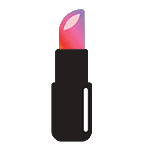 Back to top