The Urban Decay Moondust Glitter Liquid Turned One Sparkle-Averse Editor Into a True Shimmer Fan
July 07, 2020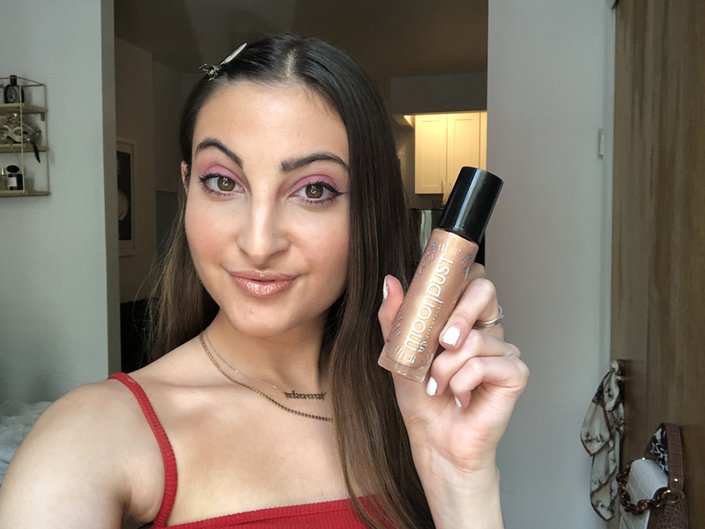 I'm a highlighter makeup obsessee, which you'd easily deduce if you ever rummaged through my makeup cabinet drawers. Whether I'm wearing a cream jelly or powder illuminator, though, I always opt for formulas that give me a dewy glow, as opposed to a glittery-shimmer. Shimmer makeup that applies well can be hard to come by, as most end up looking a little too chunky for my taste. It wasn't until I tested the Urban Decay Moondust Glitter Liquid this past month, however, that I realized I could become a shimmer convert. Here's what happened when I gave the product a try.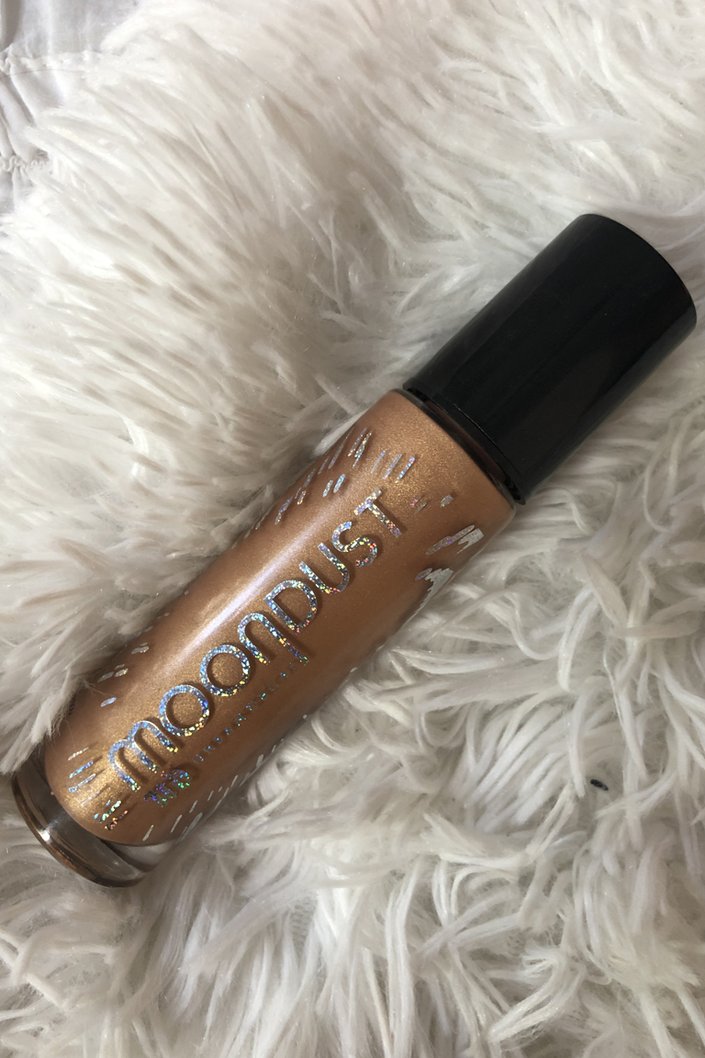 The glitter liquid comes in four shades, a rose gold, gold, silver and copper-gold. I opted to try Barely Baked, the golden copper color that I thought would bounce off my medium-olive skin tone nicely and complement the peachy blush I usually wear. I pumped out two dime-size drops of the glitter liquid onto the back of my hand. The first thing I noticed about the formula was that it was a true liquid consistency, different from many other highlighters in my collection. It's very silky to the touch, and after warming up the product a little, I began to tap it onto my cheekbones, down my nose and onto my Cupid's bow. Instantly, the product melted into my skin and created a soft, shimmery glow. To see the full effect of what the product could do, I went ahead and pumped out a few more drops to spread out onto my décolleté and shoulders. It added the softest glittery finish that gave me a gorgeous glow.
My favorite part about Moondust is how it lasts for hours without compromising its texture.I went out in the sun for a while the first day I applied it, and I was instantly able to tell that my upper body and face was sparkling in the sun. It also felt completely weightless, and even after some time had passed, it did not turn cakey or greasy.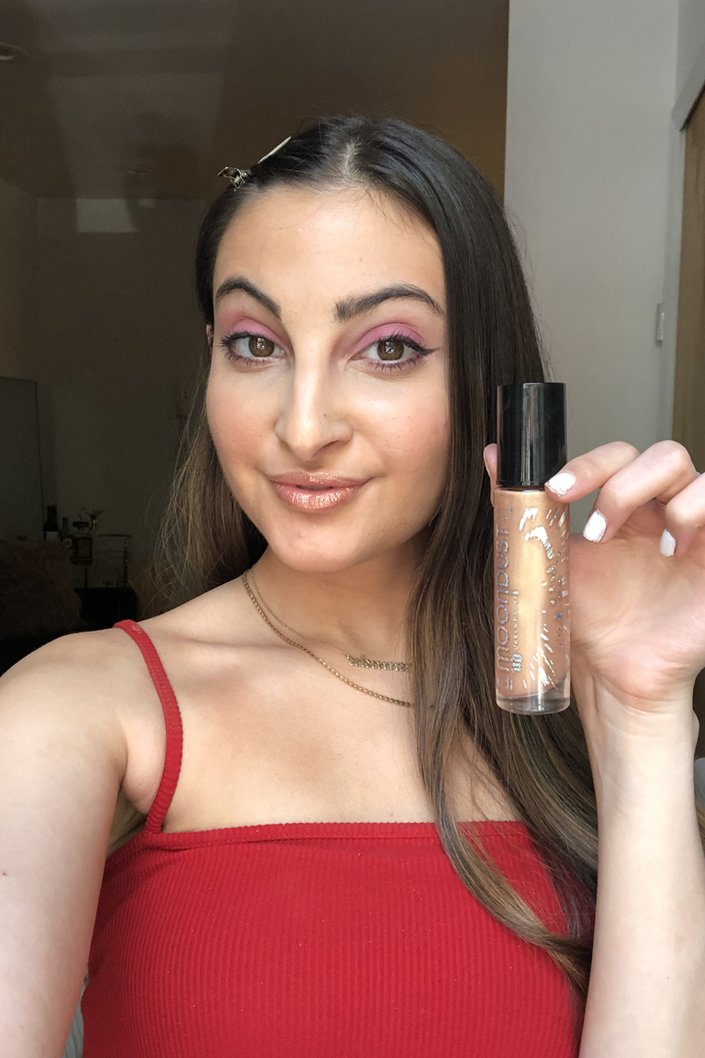 Final Thoughts
It's true, this illuminator converted me from a dewy-glow kind of girl to a true shimmer lover.. I like how lightweight and airy the product feels when you apply it onto your face, chest or shoulders, and I also loved how it gave me a luminizing finish. This is going to be the summer illuminator I apply all summer long, guaranteed.
Read more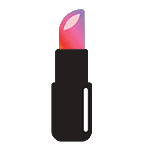 Back to top