Why Wearing Lip Liner Under Lip Gloss Will Become Your New Favorite Beauty Hack
December 03, 2021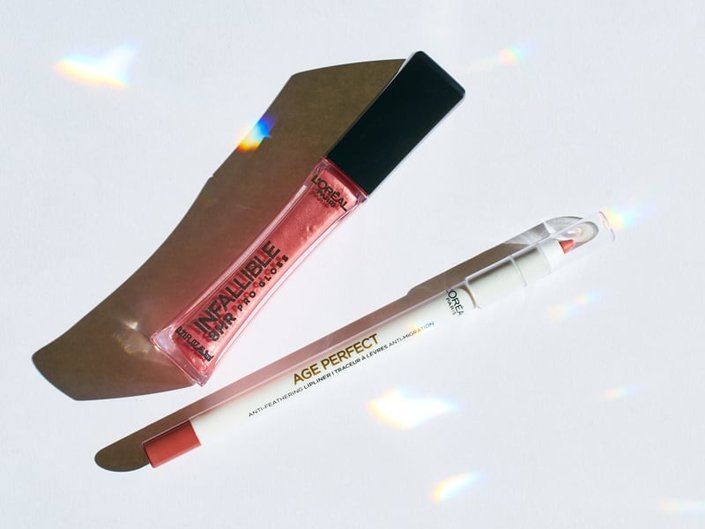 If you're a makeup maximalist, you probably feel like wearing one product on your lips just isn't enough. Especially when it comes to lip glosses, it's difficult to get long-lasting pigment without compromising lightweight texture. That's why our favorite new lip hack is to apply a lip liner underneath our lip gloss. It'll forever change the way you wear your lip products. Here's how to nail the look.
To fake fuller, more lifted lips, try this hack that's been floating around on TikTok, courtesy of celebrity makeup artist Mario Dedivanovic. Here's how to do it in three steps.
STEP 2:

Pump Up Your Pout

Next, overline the center of your bottom lip. Then, instead of overlining the rest of the bottom lip, bring the lip pencil upwards, inside and slightly above the natural lip line. This creates a pouty effect, as seen here on @carsynnlovee. Keep the rest of your lips bare for maximum plumping effect, or fill them in for longer-lasting color.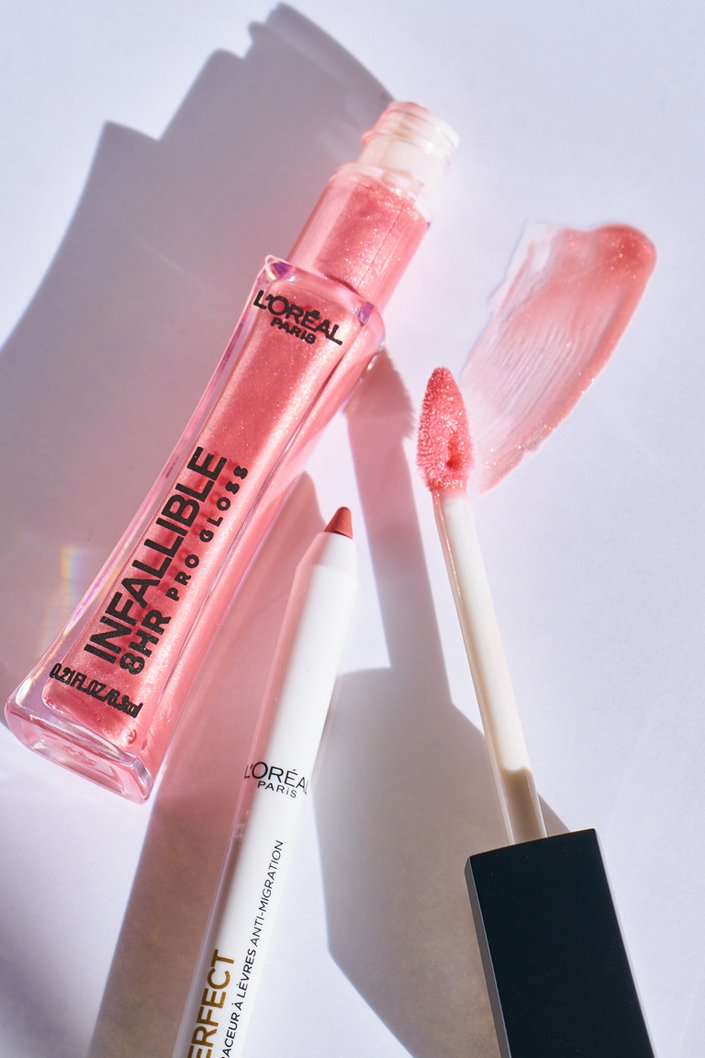 STEP 3: 

Gloss It Up

Once your lips are lined, it's time to add a gloss — one of our favorites for this is the L'Oréal Paris Infallible 8 HR Pro Gloss in Blush. The sheer pink shade leaves a luminous, non-sticky sheen that lasts for hours. Paired with the lip liner, you have a voluminous lip look that'll last all day.
Photography and Art Direction: Chaunte Vaughn
Read more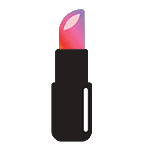 Back to top