Black Beauty Editors Share the Lip Glosses They Can't Live Without
May 26, 2022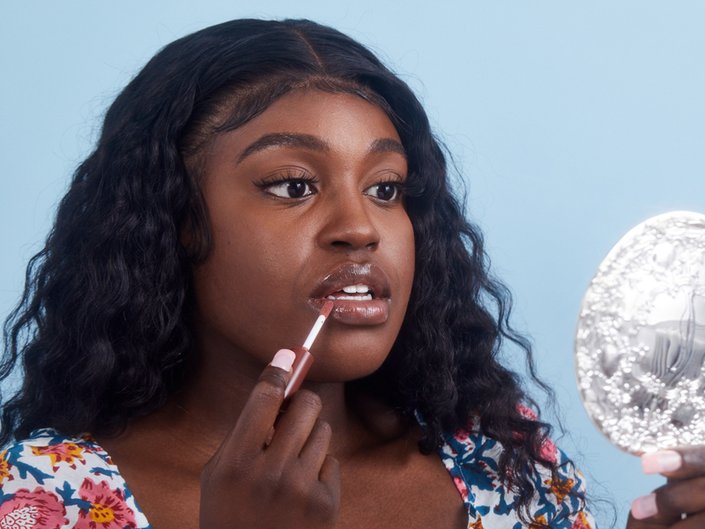 In case you missed it, gloss is in — and by in, we mean that everyone's wearing lip gloss, even beauty enthusiasts who swore it off after getting their hair stuck to their mouths a few too many times. You can now purchase lip gloss in nearly every color, finish, opacity and level of sparkle, meaning that literally anyone can find a gloss that works for them. With that said, finding a gloss that's flattering on dark skin tones can still be difficult. And because recommendations are how many girls like me have found their perfect fit (hair, makeup, jobs, you name it), we've tapped some of our favorite Black beauty editors and creatives to share the lip glosses they can't live without.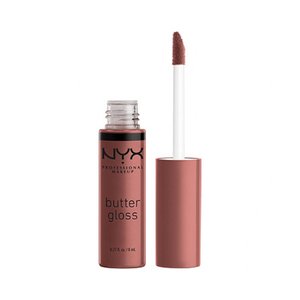 1 / 8
Growing up, I was always a lip gloss collector; a self proclaimed lip gloss connoisseur if you will. When I came across the NYX Butter Glosses, I knew they would be my new staple. I adore how smooth and hydrating this gloss feels. The shade Spiked Toffee gives my lips a beautiful warm color while still achieving a subtle nude look. I find that it doesn't overpower my skin tone, but complements it.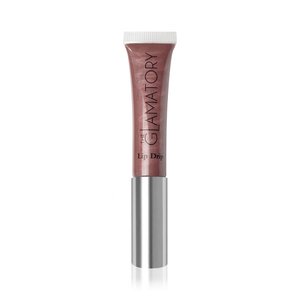 2 / 8
These are the lip glosses I swear by when I look and feel blah and a glam pick-me-up is what I need. Most people know that I wear little to no makeup most days, but I have to dress up my lips — even under my protective face mask. I love the Lip Drips because they feel like soothing lip oils (thank you, jojoba oil) and have a high-shine finish without that tacky feeling that makes your hair stick to your lips (we've all been there). My favorite shade is Koi because it's subtle but beautiful on any skin tone.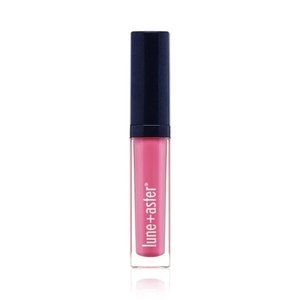 3 / 8
To me, a glossy lip in the summer is the equivalent to wearing florals in spring. It's a no-brainer. Since my lips get super dry even in the summer, I love the fact that it has vitamin C and E because it adds that extra bit of hydration that I need. Usually I go for nude or clear glosses, but on days that I want to add a little something glam, this gloss is perfect. It's not too far off from my lip color, but it does give me that subtle pop I'm looking for.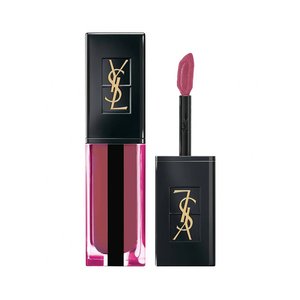 4 / 8
When it comes to high shine lip gloss with a hint of color, this is my holy grail. It's like lipstick, lip gloss and lip balm all in one. It feels like a gloss but has the color coverage you want from a stain, plus the added hydration keeps my lips moisturized all day long. I tend to stick to the lighter shades of pink, but they also have a wide array of vibrant and fun colors that look amazing on darker complexions.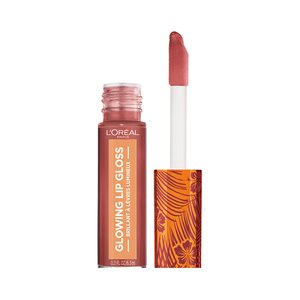 5 / 8
It goes without saying that I'm obsessed with gloss — even more so with affordable ones that I can come back to time and time again. My favorite right now is this warm brown shade; it's the perfect nude. It smells amazing (sometimes I reapply just to catch a whiff), has great staying power and gives a hint of color without hiding my natural lip hue. In other words, it's perfect.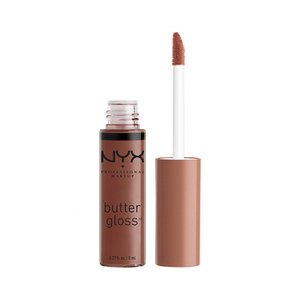 6 / 8
I haven't always been a huge fan of lip gloss, but one product I surprisingly became a big fan of after trying is Ginger Snap. It's creamy, it lasts and most importantly, it doesn't feel super thick and sticky on my lips. I also love how the shade looks super natural on me, to the point that I feel like I'm not even wearing anything.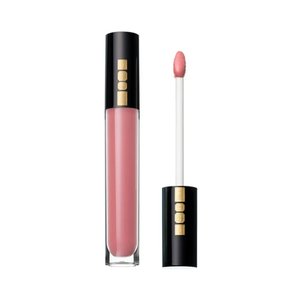 7 / 8
Trust Pat McGrath to make a collection of lip glosses that look like royalty on Brown girls. I've been hooked on this shade, a creamy nude for everyday wear. It isn't ashy, and it doesn't make me look washed out. I also love that the Lust: Gloss range comes in vibrant shades (like reds) and glitters that aren't too overwhelming.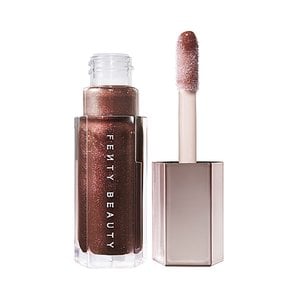 8 / 8
I'm currently obsessed with Fenty Gloss Bomb in Hot Chocolit, a shimmery chocolate brown that looks divine on deeper complexions. It gives me a wet, glassy shine without being too sticky, and thanks to the shea butter in the formula, it leaves my lips feeling hydrated and soft AF. I love wearing it alone or layered over my favorite chestnut lip liner. The best part? It smells like a fruit cocktail.
Read more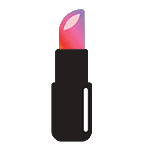 Back to top