Black Beauty Editors Share the Lip Glosses They Can't Live Without
July 15, 2021
In case you missed it,
gloss is in
— and by in, we mean that everyone's wearing lip gloss, even beauty enthusiasts who swore it off after getting their hair stuck to their mouths a few too many times. You can now purchase
lip gloss
in nearly every color, finish, opacity and level of sparkle, meaning that literally anyone can find a gloss that works for them. With that said, finding a gloss that's flattering on
dark skin tones
can still be difficult. And because recommendations are how many girls like me have found their perfect fit (hair, makeup, jobs, you name it), we've tapped some of our favorite Black beauty editors and creatives to share the
lip glosses
they can't live without.
1 / 8
Sarah Duvivier, Junior Designer at Makeup.com
NYX Professional Makeup Butter Gloss in Spiked Toffee
Growing up, I was always a lip gloss collector; a self proclaimed lip gloss connoisseur if you will. When I came across the NYX Butter Glosses, I knew they would be my new staple. I adore how smooth and hydrating this gloss feels. The shade Spiked Toffee gives my lips a beautiful warm color while still achieving a subtle nude look. I find that it doesn't overpower my skin tone, but complements it.
2 / 8
Shalwah Evans, Senior Editor at Beauty Magazine
These are the lip glosses I swear by when I look and feel blah and a glam pick-me-up is what I need. Most people know that I wear little to no makeup most days, but I have to dress up my lips — even under my protective face mask. I love the Lip Drips because they feel like soothing lip oils (thank you, jojoba oil) and have a high-shine finish without that tacky feeling that makes your hair stick to your lips (we've all been there). My favorite shade is Koi because it's subtle but beautiful on any skin tone.
3 / 8
Katlyn Pierre, Social Media Editor at Makeup.com
Lune+Aster Vitamin C + E Lip Gloss in Editor in Chief
To me, a glossy lip in the summer is the equivalent to wearing florals in spring. It's a no-brainer. Since my lips get super dry even in the summer, I love the fact that it has vitamin C and E because it adds that extra bit of hydration that I need. Usually I go for nude or clear glosses, but on days that I want to add a little something glam, this gloss is perfect. It's not too far off from my lip color, but it does give me that subtle pop I'm looking for.
4 / 8
Lauren Paige-Richeson, Associate Editor at Beauty Magazine
YSL Beauty Vernis à Lèvres Water Stain
When it comes to high shine lip gloss with a hint of color, this is my holy grail. It's like lipstick, lip gloss and lip balm all in one. It feels like a gloss but has the color coverage you want from a stain, plus the added hydration keeps my lips moisturized all day long. I tend to stick to the lighter shades of pink, but they also have a wide array of vibrant and fun colors like orange, blue and yellow that look amazing on darker complexions.
5 / 8
6 / 8
7 / 8
8 / 8
Read more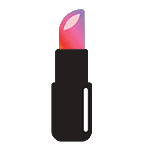 Back to top