How Our Editors Are Wearing the NYX Professional Makeup Gimme Super Stars! Lip Toppers on NYE
December 28, 2021
There's nothing like ringing in a new year with glittering makeup products. From shadows to chunky highlighter and even glitter eyeliner, the options are endless. This year, our editors have decided to add sparkle to their lips with the new NYX Professional Makeup Gimme Super Stars! Lip Toppers. Check out their reviews of the glossy, glittery plumping formula, ahead.
Alanna, Assistant Managing Editor
Shade: Purrl Please
This iridescent glitter lip formula is a must-try for any makeup obsessee on NYE. Here, I layered it over a dark burgundy lipstick to really add some contrast, sparkle and shine — and boy, does it make a statement. The formula is lightweight, non-sticky and truly catches the eye, whether you're wearing it alone or overtop another hue (the pinky-purple reflects make it ideal for this!). I'll be wearing this on New Year's Eve for sure.
Mary, Associate Editor
Shade: Flame N Fortune
Though I love bold, bright lip colors, I haven't been able to find a deep berry shade that I like. Usually I feel like the hues I try look too harsh against my porcelain skin, but this sheer berry gloss is my happy medium. One swipe of the non-sticky gloss coats my lips in the perfect amount of pigment and I am obsessed with the shiny, glitter flecks scattered throughout the formula. Because I'm a glitter fanatic, I can see myself using this gloss beyond the holidays to add a special finishing touch to my makeup year-round.
Ariel, Associate Editor
Shade: Purrl Please
I'm pleasantly surprised by how much I love this gloss! It's the perfect mix of pink and holographic glitter suspended in a clear base, so it works on top of any lip color you want to pair it with (or bare lips). The shade reminds me of a more sophisticated version of the glittery glosses I reached for as a child, and I'm living for the nostalgia. Plus, the subtle tingling effect makes my lips appear fuller without making them feel itchy or irritated, a welcome change compared to many plumping formulas. Here, I layered it over a peachy nude lipstick for a touch of sparkle and shine.
Kat, Social Media Editor
Shade: 24K Lit
As someone who doesn't typically reach for plumping glosses because of the pain, I have to say this formula surprised me. Not only was it comfortable to wear, but the plumping effect wasn't uncomfortable. I applied it to my bare lips to really get a feel for the shade and I loved the gold flecks that caught the light and made my lips look even more plump. I'm definitely going to be rocking this on top of my lipstick for the full effect! I highly recommend this!
Sarah, Junior Designer
Shade: Flame N Fortune
This is my first time ever trying a plumping gloss and it did not disappoint! I typically never reach for a plumping gloss because I naturally have very full lips, but this lip topper sold me. For the application, I decided to use a fun red lip stain as the base then applied this lip topper in the color Flame N Fortune afterwards for a glossy shimmery look. Adding on this lip topper gives my lips a more festive look while making sure they stay very moisturized. I love this look and the plumping effect it has. Pairing this lip look with a glittery eye look will be absolutely perfect for my New Year's makeup look!
Photos: Alanna Martine Kilkeary, Mary Honkus,  Ariel Wodarcyk, Katlyn Pierre, Sarah Duvivier 
Read more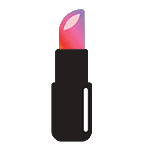 Back to top