These $1 Makeup Remover Pads Take Off My Long Lasting Lipstick In Seconds
September 21, 2018
You don't know the power of a long-lasting lippie until you get your hands on Maybelline SuperStay Matte Ink Liquid Lipstick. This stuff doesn't budge — seriously. Bring on all the greasy foods, bevs, weather conditions, and it's going to stay on all the while. With that being said, after a long day, you might want to actually take off your lipstick instead of letting it fade away on its own. And by "taking it off," we mean that you'll have to do some serious work using a quality, oil-based makeup remover, a face cloth and a solid few minutes of your life you'll never get back.
Thankfully, we've discovered the best long lasting lipstick remover around. If you're already cringing thinking about spending your hard-earned funds, we can assure you that everything is going to be just fine. Let us introduce you to AOA Lip Makeup Remover Pads, a.k.a., the new long-lasting lippie remover that has stolen our heart and not before long, will steal yours too. They're available online at ShopMissA.com for just $1 — and no, there's not a catch. This means you can stop scrubbing the hell out of your lips to give them the breath of fresh air they deserve.
How I Use These $1 Wipes
When I find that my SuperStay Long Lasting Lippie has not only survived the day, but still looks damn good by night, I use one of the remover-soaked pads to swipe it onto my lips, easily making the lipstick slide right off. To make the most out of one wipe and to stay (mostly) mess-free, I recommend using one side for your upper lip and the other side for your lower lip. The whole process should take no longer than 10 seconds if you're rushing and no more than a minute if you're taking your good ol' time.
Warning: If you hate the feeling of oil, you're going to have to mentally prepare yourself for these wipes. They're going to make your lips super slippery and might feel a tad bit uncomfortable, but it's worth it in the name of clean, lipstick-free lips. Once your lipstick is removed, take a warm face cloth or makeup wipe to your lips to easily remove any greasy residue.  
Just as one reviewer named Angela Montgomery says in the comments on Miss A's website, "Don't buy just one." When we run out and have to add the product to our carts all over again, we can assure you that we'll be the proud owners of (at least) five. Budget spending never looked so good.
Read More:
Current Obsession: All 6 Nail Polish Shades From the New Essie Fall Collection
5 Printable Swatch Cards To Help You Keep Track Of Your Makeup Collection
Calling All NYC Babes: Maybelline x Color Factory = Your Weekend Plans
Read more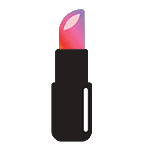 Back to top