The Coolest Lip Palettes to Shop This Spring
April 26, 2022
When it comes to lipstick,
picking your shade for the day
is so much more than a color choice. You want something that matches your mood, your eye makeup and your outfit. While it's easy to end up with an overflowing collection of one-off
lipsticks in slightly different pink shades
, sometimes a lip palette is a much more practical option for both space and money. Lip palettes come with a handful of
lip colors
that you can rock solo or mix together for the perfectly customized lippie. With that in mind, we've rounded up our favorite
lip palettes
on the market that you need in your makeup bag.
1 / 6
We can't resist a good pink lip, especially one that's perfectly customized to fit us. This palette offers six expertly coordinated-color combinations that can be worn on their own or mixed together to get a perfect pink just for you.
2 / 6
A drugstore favorite, we love this palette because it has a range of every shade you'd ever want in your collection, from a nude and pinky mauve to a red and burgundy. It's a great price, too, at only $7.
3 / 6
This palette not only has your lips covered, it also doubles as a blush, bronzer and highlighter. It's perfect for doing your makeup on the go, and has a bright pink and a poppy red to instantly brighten your look.
4 / 6
For a super creamy and versatile eye, cheek and lip palette, turn to this option. All four shades are buildable, blendable and moisturizing. Plus, the formulas are paraben-, sulfate- and phthalate-free.
5 / 6
This crowd favorite palette has every lip shade of your dreams — from a cool-toned purple to a bright Barbie pink and a sassy red. Mix and match the shades to create your dream lip color, or use any of the shades on their own for a vivid lip finish.
6 / 6
An artist favorite, this pro lip palette has a ton of unique lip colors, from a red-orange to a yellow and even a blue. You can really get creative with the shades here by mixing together the nudes, primary shades or berries — this lip palette is your oyster!
Read more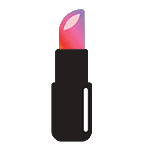 Back to top