Editors Share the Long-Lasting Lipsticks That Get Them Through the Day
October 16, 2017
If you're one of those people who hates seeing lipstick prints on your coffee mug and wants your lip look to last through lunch (and dinner and drinks…), then you're probably pretty familiar with long-lasting lipstick. And we're big fans, too. But how do you know a new one is going to deliver on its long-lasting promises? Many lipsticks claim to do the impossible — like give you perfectly kissable lips or change everything for the better (and then you're still the same old you) –– but we decided to go on a quest to find lippies that really do last all day long.
On our quest we found a few that were more than noteworthy, and one in particular that was just too good not to share. Keep reading for our favorite picks ahead.
Alanna:
My favorite long-lasting lipstick was definitely the L'Oréal Infallible Matte Liquid lippie — this stuff does not budge! I applied it as the last step of my morning makeup routine and it did not smudge or move an inch after I drank or ate. I even had an orange while wearing this lipstick, and it didn't fade at all — it's so impressive!
Marisa:
This liquid matte from Huda Beauty is currently my favorite because it's not only a super pretty, dark color for fall, but it also lasts all day long — while keeping my lips feeling hydrated and soft. It lasts through many coffee sips and even lunch. At most, I add some product in the middle of my lips to even out the color, but it's definitely my go-to for long-lasting wear.
Tembe:
So I was super skeptical about long lasting lipstick, namely because I'm a Chapstick and, more recently, a gloss kind of gal. I decided to give this challenge a shot (for the good of the makeup world), and came across a lipstick that wouldn't come off no matter what I did. Maybelline Super Stay Matte Ink lipstick is literally everything-proof. It held up through burritos, cake, water, drinks and even brushing my teeth. It wouldn't come off until I scrubbed it away with micellar water and even then I had to go over it twice. This lipstick is perfect for anyone who really needs something that will stand up to a day of living your life. My only thing? More colors, please!
Pro tip? Try using a little dab of lip balm before applying so your lips don't dry out. It really makes all the difference!
Read more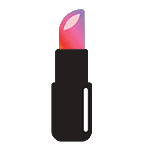 Back to top