5 Color-Changing Lip Products That Are Like Pure Magic
May 14, 2020
We said it before and we'll say it again, TikTok is an incredible hub for beauty videos. After going down a shameless two-hour rabbit hole recently, we stumbled upon this viral video featuring a pH-reacting lipstick. There was a lot of buzz surrounding the color-changing lippie for its ability to morph into a customized shade in one swipe. We agree that the innovative technology is nothing short of magical, which is why we decided to gather five of our favorite color-changing lip products ahead.
1 / 5
Urban Decay Vice Lip Chemistry
Apply this glassy lip tint and unveil the perfect lip color for your skin tone. It's a lightweight, balmy texture that gives lips a moisturized finish. From pink-y nudes and punchy corals to cool-toned reds, there's a shade for everyone.
2 / 5
Essence Kiss The Black Sheep Color-Changing pH Lipstick
Meet the $4 lippie that started this color-changing lipstick craze on TikTok. Thanks to this viral video, beauty lovers and TikTok fans alike have been raving about this magical drugstore formula. It's a black lip balm that turns into the perfect shade of pink for your skin tone after application.
3 / 5
Lipstick Queen Mornin' Sunshine Lipstick
This color-changing yellow lipstick transforms after application into a fun and flattering shade of coral. Aside from it's cool transformative technology, it also includes skin-loving ingredients like moisturizing vitamin E and sunflower oil, to give your lips the hydration it needs.
4 / 5
The Winky Lux Flower Balm is a vegan lip stain that applies clear and then reacts with your lips' natural pH levels to blossom into a unique shade of pink. Fun fact: the formula also includes real chrysanthemum flowers.
5 / 5
This gel-based lip tint reacts with the chemistry of your lips to deliver a personalized shade of pink, berry, or peach. It's a sheer flush of color that enhances your lips and moisturizes thanks to the inclusion of shea butter.
Read more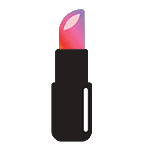 Back to top