The New Lancôme L'Absolu Rouge Drama Ink Liquid Lipstick Will Get You Back Into Lipstick
May 21, 2021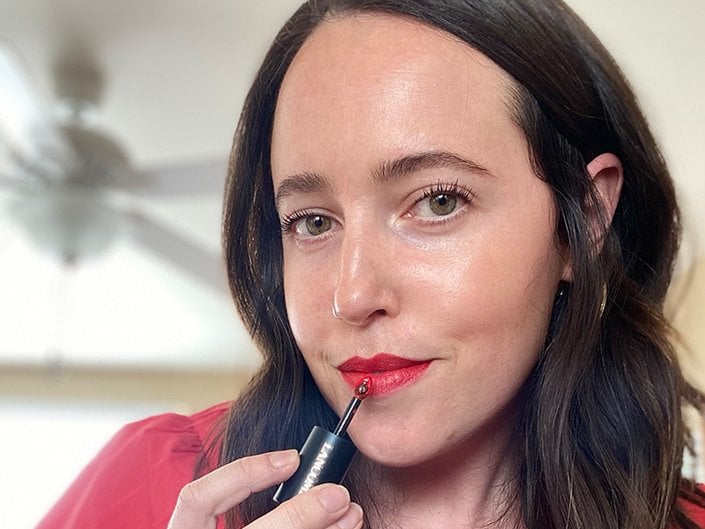 Wearing a bright lipstick to a social event is always a risky move; take one sip of a drink or a bite of food and there's a good chance you'll have to reapply on the spot. Throw masks into the mix and that risk multiplies. Recently, I took my chances with the new Lancôme L'Absolu Rouge Drama Ink Matte Lipstick and let's just say I'm so glad I did. Read on for my full review.
Like most people (or so I imagine), I all but forgot about lipstick during the COVID-19 pandemic. When you're working from home and spending most non-work time there, too, a bold lip doesn't quite seem necessary. And even as I've started venturing out into the world, I've mostly gone bare-lipped to avoid a mess on the underside of my mask. But on a particularly rainy day recently, I needed something to liven up my spirits and my look, so I reached for the Lancôme L'Absolu Rouge Drama Ink Liquid Lipstick in Dis Oui, a punchy orange-red shade.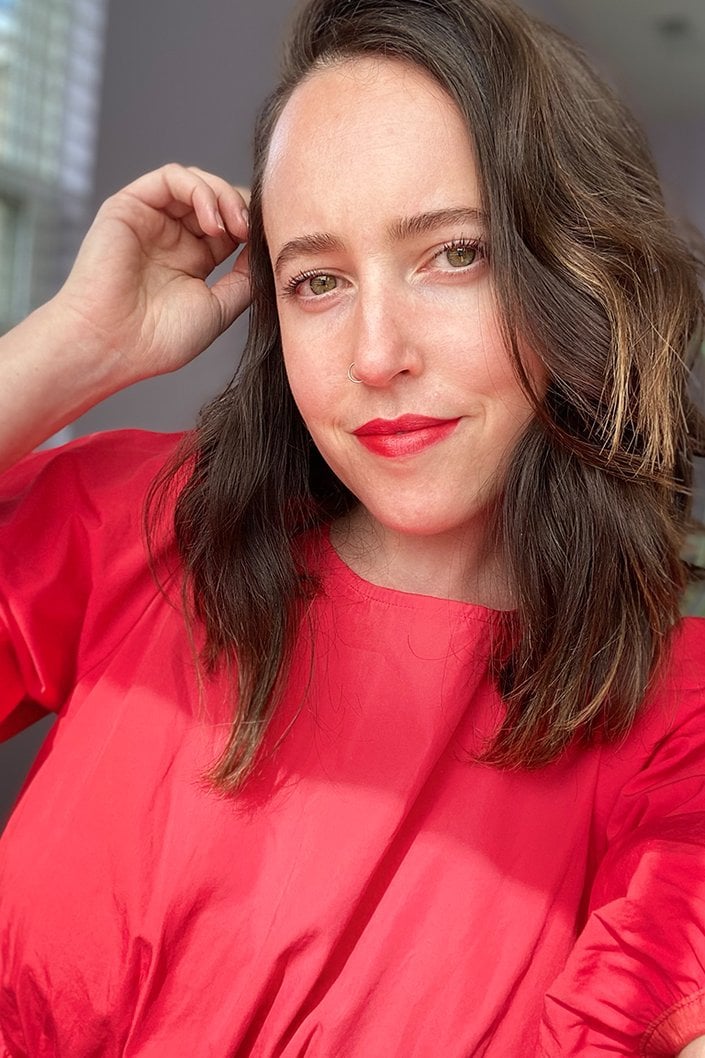 The Drama Ink Liquid Lipsticks are a cross between a liquid lipstick and a stain. The formula is plenty pigmented, but it has a thin, weightless texture. A few coats of the formula dried down quickly and gave me an opaque, semi-matte finish that didn't feel thick or dehydrating. And I love the definition tip applicator that helps me achieve a precise look without a lip liner. After application, I put my mask on and set out.
The first test was to check my mask after I sat down to dinner with friends. The fabric was completely clean and lipstick mark-free — success. The second was to see how the lipstick held up after inhaling several tacos and a margarita. I was fully expecting to have to reapply, but to my surprise, a quick look in my compact mirror revealed that the lipstick was still in its place and as bold as ever. I ended up touching up lipstick before the night was over to pump up the vibrance, but all in all I was impressed with the formula's staying power and transfer-proof abilities.
It's official: Drama Ink Liquid Lipstick has gotten me excited about wearing lipstick again. In my opinion, there are few better mood-boosters than a red lip, especially one that can keep up with me.
Read more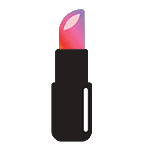 Back to top