The Lancôme L'Absolu Rouge Intimatte Lipstick Looks Bold but Feels Like Nothing
September 03, 2020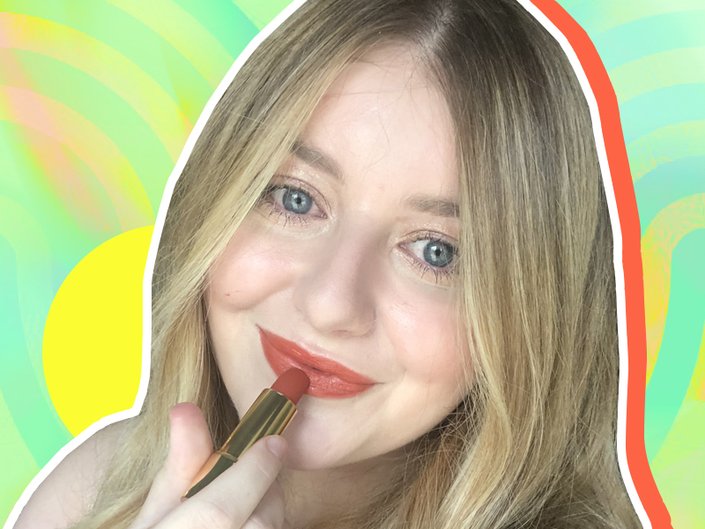 If you've all but given up on wearing lipstick now that masks are de rigueur, the new Lancôme L'Absolu Rouge Intimatte line will help you rediscover your love of a bold and bright painted lip. Or at least that's what happened when Team Makeup.com tested the formula.
The latest innovation in the L'Absolu Rouge line, Intimatte has a comfortable second-skin-like texture you don't often get with a matte lippie — the formula even contains hydrating ingredients like hyaluronic acid. But while the lipstick feels soft and light, the pigments are anything but subtle. There are 12 shades in the range, and we swiped on five of them so you can see what they look like on our editors. Keep reading for our reviews.
Sarah, Senior Editor
Shade: Beloved Berry
I love matte lipsticks but they're a commitment. You have to prep your lips in order to get a smooth application, and they can feel heavy and drying once on. And then taking them off can be a whole thing. The Intimatte formula is the perfect option for those who feel the same way I do. It offers a non-chalky, matte look, yet feels lightweight and hydrating. The shade I tried, Beloved Berry, is a rich hue that can be layered to reach your desired level of boldness. While the staying power isn't quite as impressive as a thick, liquid matte formula, the comfort and ease of application and removal earned this lipstick major points in my book.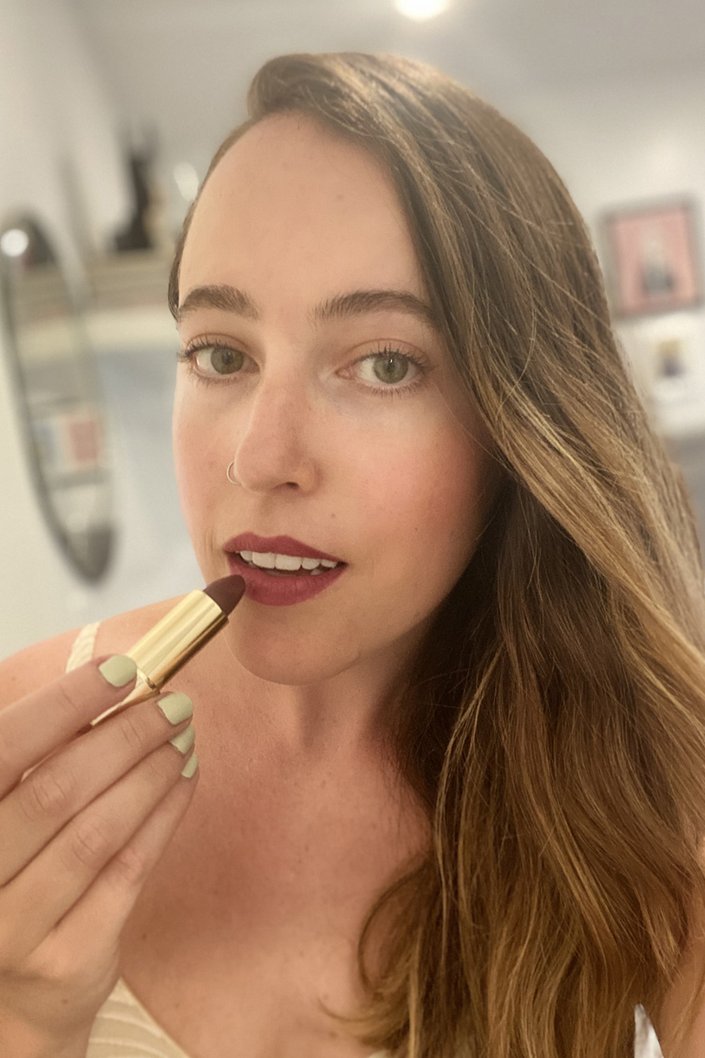 Malaika, Audience Development Manager
Shade: Pleasure First
I didn't think it was even possible to find a matte lipstick that didn't feel dry and flaky on my lips, but the Lancôme L'Absolu Rouge Intimatte Lipstick proved me wrong. This lipstick felt like lightweight, soft and silky during application and left my lips feeling smooth and hydrated. And let's talk about this color: I usually avoid wearing bold lipsticks during the day, but this beautiful soft red matte makes it perfect for a weekday Zoom call or an outdoor weekend brunch. I also can't say enough about how much I love the lipstick tube! If you've had one or more of your purses ruined by topless lipsticks (because same), the Lancôme L'Absolu Rouge Intimatte Lipstick comes in a secure tube that you have to push and click to open.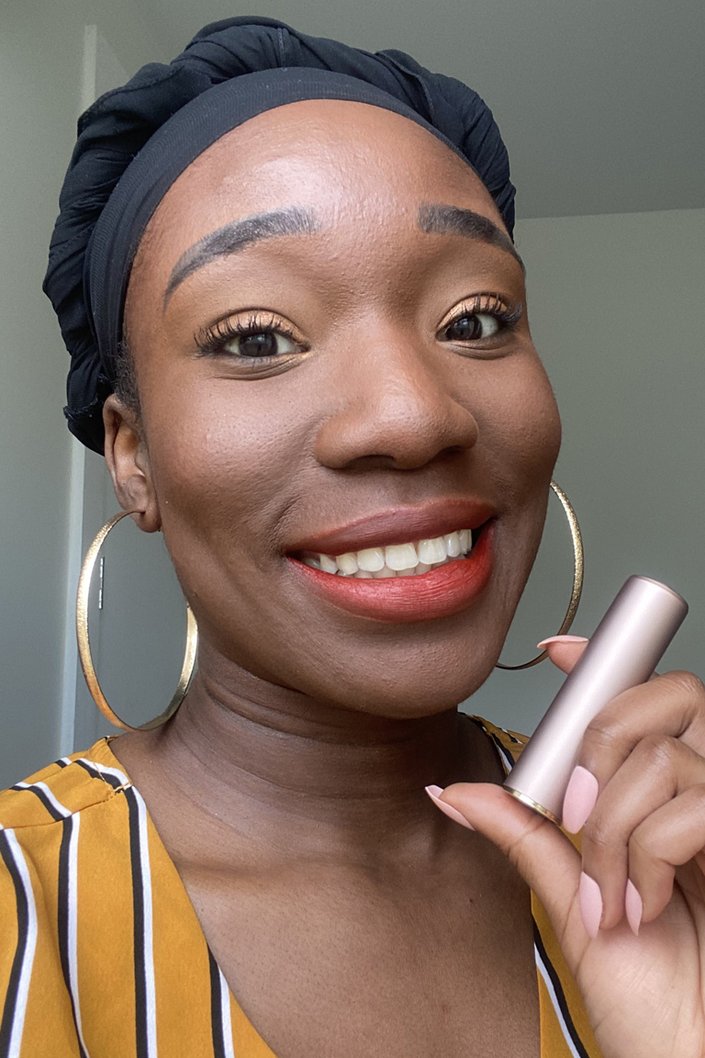 Genesis, Assistant Editor
Shade: Timeless Appeal
I'm not one to gravitate towards matte lippies anymore. I used to love them, but after one too many incidences with dry, taut lips, I gave up on my dreams of a matte lipstick that felt comfortable altogether. Then I met the Lancôme L'Absolu Rouge Intimatte Lipstick and was pleasantly surprised. This lipstick glides onto your lips like butter, thanks to its super moisturizing formula. It feels like a balm but has the same intense pigmentation of a matte lipstick, which I really appreciate. I chose the shade Timeless Appeal, which is a gorgeous nude with warm undertones that I think is perfect for fall.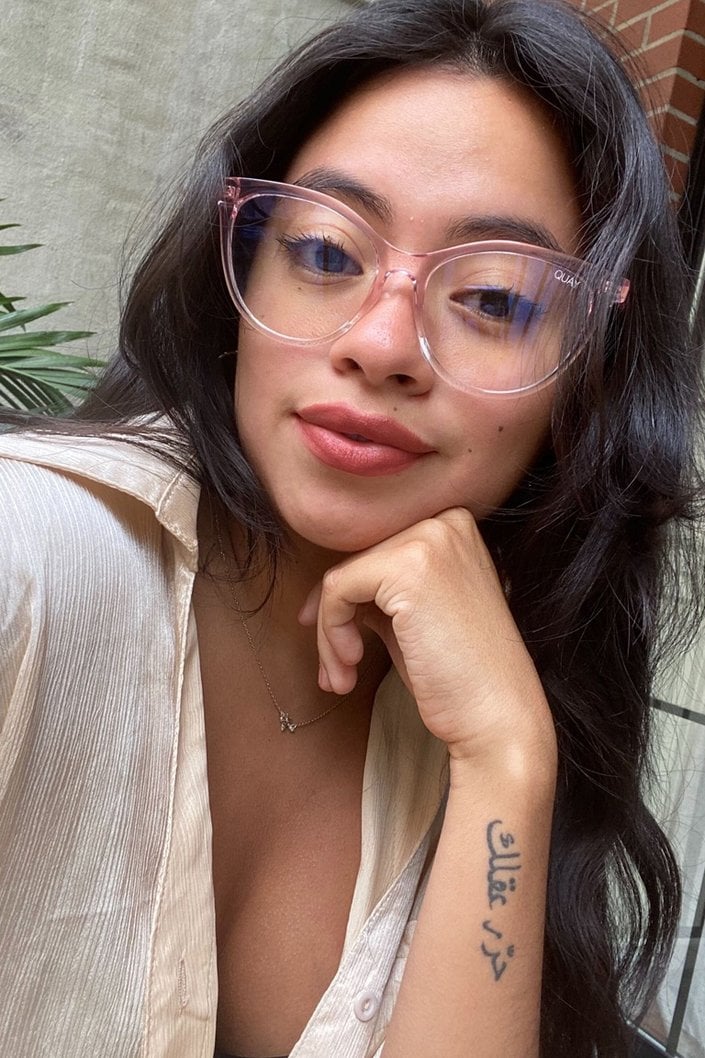 Samantha, Assistant Editor
Shade: Love Rendez-Vous
I have an obsession with pretty packaging, and this Lancôme lippie may just be the sleekest lipstick tube I've ever seen. From the smooth rose gold cylinder to the push-and-release button, having this product on-hand makes me feel automatically chic. And the bright red color of Love Rendez-Vous only further fueled my obsession with this product. The shade has a cool undertone that works well with my fair complexion. It's the perfect pop of color to swipe on before a video call — instant glam.
Jillian, Senior Social Media Editor
Shade: Not Flirting
I was so surprised by how soft and velvety this lipstick is. Normally with a matte lip, you expect a certain level or dryness to the formula, but not with this. It was so silky that it almost felt like a lip cream, yet it still had the perfect matte finish I gravitate toward. Though I love a red lip, I do enjoy how Not Flirting has a pink element to it. It sets this look apart from other reds in my makeup bag, and I feel bright and bold when I wear it. One piece of advice: The pigment is not as opaque as it seems, so make sure to swipe on a few layers for a truly solid finish.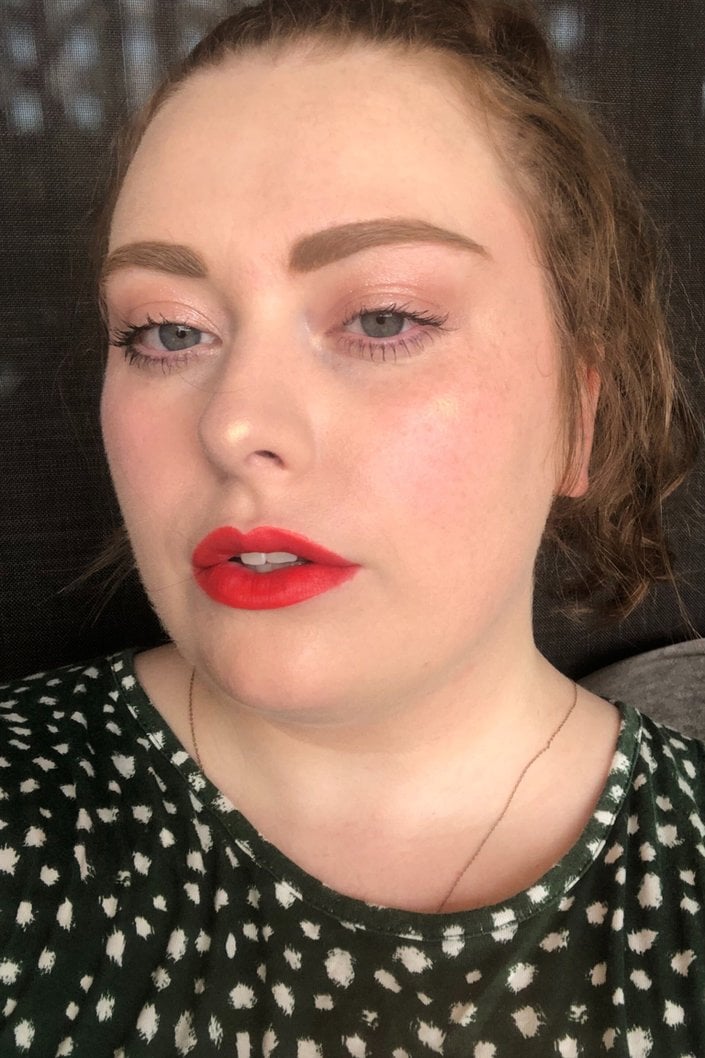 Photos (from top): Sarah Ferguson, Malaika Nicholas, Genesis Rivas, Samantha Holender, Jillian Selzer, Design: Hannah Packer
Read more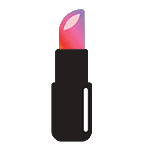 Back to top