How The Lip Bar Is Knocking Down the Traditional Standards of Beauty, According to its Creative Director
March 17, 2021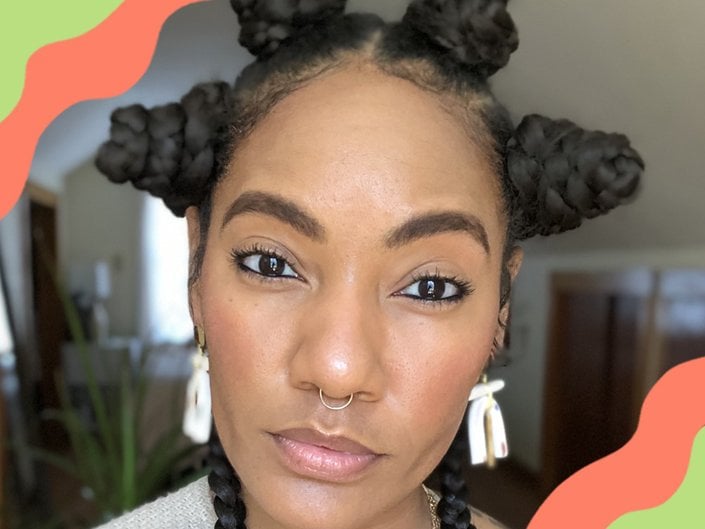 The Lip Bar is known for its liquid lipsticks that have major staying power, are vegan, come in shades that work on a wide range of skin tones and are affordably priced — basically, they're the whole package. The brand's longtime creative director Rosco Spears is a high school friend of its founder, Melissa Butler, and was by her side when she pitched the concept on Shark Tank in 2015. The brand may have been rejected by the Sharks, but the duo didn't give up. Now, The Lip Bar is on the shelves of major retailers, has partnered with the likes of Michelle Obama and is expanding across categories, including skincare. We spoke with Spears about how she joined forces with Butler, how the brand has evolved since its inception in Butler's kitchen and more.
What was your career path before joining The Lip Bar, and did you ever see yourself going into the beauty industry?
A couple years prior to starting with The Lip Bar, I was finishing up a masters of science in criminal justice administration with an emphasis on juvenile justice and was also teaching at a high school in Grand Rapids, Michigan. I was asked by a friend to be the wardrobe stylist for a film that he was shooting. I had no experience but took on the job. After realizing that I could get paid to put clothes on people (which I found quite enjoyable), I worked for the next year as a freelance fashion stylist. In January 2012, I moved to New York City with plans to get my feet wet in the world of fashion. Prior to starting at The Lip Bar, I knew nothing about makeup and never would've considered a career in the beauty industry.
How and when did you team up with Butler?
Melissa and I have known each other since we were sophomores in high school and have been pretty tight ever since. I remember being at her mom's house on the Eastside of Detroit trying on these wild colors of lipsticks — colors I'd never really seen before — and it was inspiring to say the least. My girl was making something with her bare hands that we could actually put on and wear outside. Once this idea became a reality, she knew that she would need a team to help bring this vision to life. As the artist and creative friend of the bunch, I became the creative director. During the little time that I'd spent styling by that point, I gained an interest in content production and I was intrigued by the idea of creating something special for my friend's company, something that we both could be proud of.
What was your experience on Shark Tank like? What did you learn from the experience?
My experience on Shark Tank was amazing, informative — and a life lesson. I learned that you have to be your biggest supporter and always bet on yourself.
Tell me about your role at The Lip Bar. Has it changed over the years?
My role as creative director involves producing content and visuals to represent the brand and our story. I am responsible for any model campaign that you've ever seen from The Lip Bar, which involves coming up with the themes for the shoots, hiring teams of models and artists and doing the final photography selection. I oversee our design team, which can cover anything from approving design for web, social assets and in-store displays to providing direction on packaging design and more.
My role has definitely changed over the years. For the first five years, I was still working part time as a stylist because we couldn't afford salaries. It wasn't until around 2018 that I was officially full time with The Lip Bar.
How has The Lip Bar evolved since its inception?
When The Lip Bar started, we had 12 SKUs, all of which were bullet lipsticks. We actually used to have a full-on bar theme and named all of our lipstick shades after cocktails. Now, we've transitioned our brand and we have over 150 SKUs. Our messaging is still focused on inclusion, women's empowerment and knocking down the traditional standards of beauty, but we've evolved our products in a way that's now more cost-friendly.
Between COVID-19 and the Black Lives Matter movement, how did 2020 affect the brand?
2020 was hard. It was scary in a lot of ways. But it was also magical at times. The marketing team really had to flex our creative muscles and figure out how to sell products when people weren't really wearing makeup during lockdown. 2020 forced us to be really honest with our customers and let them know that we aren't just a brand, and that we were experiencing and feeling the same things that they were — fear, discomfort, confusion. So the most that we could do was to not be super sales-y in our marketing and to let our customers know that we are all in this together and to have real conversations regarding COVID-19.
When the Black Lives Matter protests got a lot of attention in 2020, we saw a huge spike in sales, which was bittersweet in my opinion. I believe that The Lip Bar is an amazing brand with even more amazing products, and during this time, we had a lot of new eyes on us, which is great. But I think a lot of people made their one purchase from a Black business so that they could post it on social media and feel good about it. Then they would go back to their regular ways of spending, not actually caring about the racism and prejudice that happens on the corporate levels of many companies.
Going forward, what do you hope to see in the beauty industry in terms of diversity, representation and inclusion?
I'd love to see more inclusion across the board. I'd love to see brands that not only have more inclusive representation as far as marketing, but representation on the corporate level as well. Seeing brands with a token Black model or token person of color hire is quite absurd at this time.
What are some of your favorite Black-owned beauty brands (aside from The Lip Bar, of course!)?
Some of my favorite Black-owned beauty brands are Beauty Bakerie, Danessa Myricks and AJ Crimson Beauty.
What's next for the brand?
So much! This February we launched in Walmart and released so many new products. Two of those products are our Tinted Moisturizer and the new Skin Glow Highlighting Skin Serum. We are currently developing a full line of skincare, and I'm super excited about that.
Finally, what are your favorite The Lip Bar products?
I am madly in love with our new Tinted Moisturizer. It's the perfect combination of skincare and light and easy makeup. I love our bold liquid matte lipsticks (Bawse Lady, Haute Mess and Playmate). And if I had to pick a third favorite, it would be our new Micro Brow Pencil.
Photo: Courtesy of Rosco Spears
Read more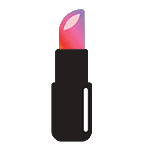 Back to top